Here's the location of where you can find Jennifer Walter's house in Fortnite to complete the visit Jennifer Walter's office as Jennifer Walters challenge.
Update: Where is Jennifer Walters Office in Fortnite
We're neck deep in Fortnite challenge guides here at Fortnite Insider today. Not only have we covered the week 1 challenges that require a guide, we're going through all of the Fortnite Awakening challenges to help you get all the battle pass cosmetics that are locked behind those challenges.
Some of these awakening challenges need to be completed in order to unlock a back bling, emote, or in this case, a skin style through an emote. In order to unlock the She-Hulk Fortnite skin, you need to complete a total of three Jennifer Walters awakening challenges.
The first challenge that's unlocked is to visit Jennifer Walter's office as Jennifer Walters. Here's a guide on how you can quickly complete this challenge and get closer to unlocking she-hulk in Fortnite.
Where is Jennifer Walter's Office in Fortnite Location
The addition of Jennifer Walter's house in Fortnite season 4 is one of the smaller map changes today that can go unnoticed. However, we've found the location of the house. You can find it at Retail Row on the west side where all of the houses are at the popular named location.
Here's the exact location of the office marked on the map below:
[quize]
Remember, in order to complete this challenge, you'll need to be using the Jennifer Walter skin. The office is the white house/office and there's even a sign that tells you it's Jennifer's office at the front, so it'll be hard to miss the location.
NEXT: Where to smash vases as Jennifer Walters and use an emote
Here's the sign: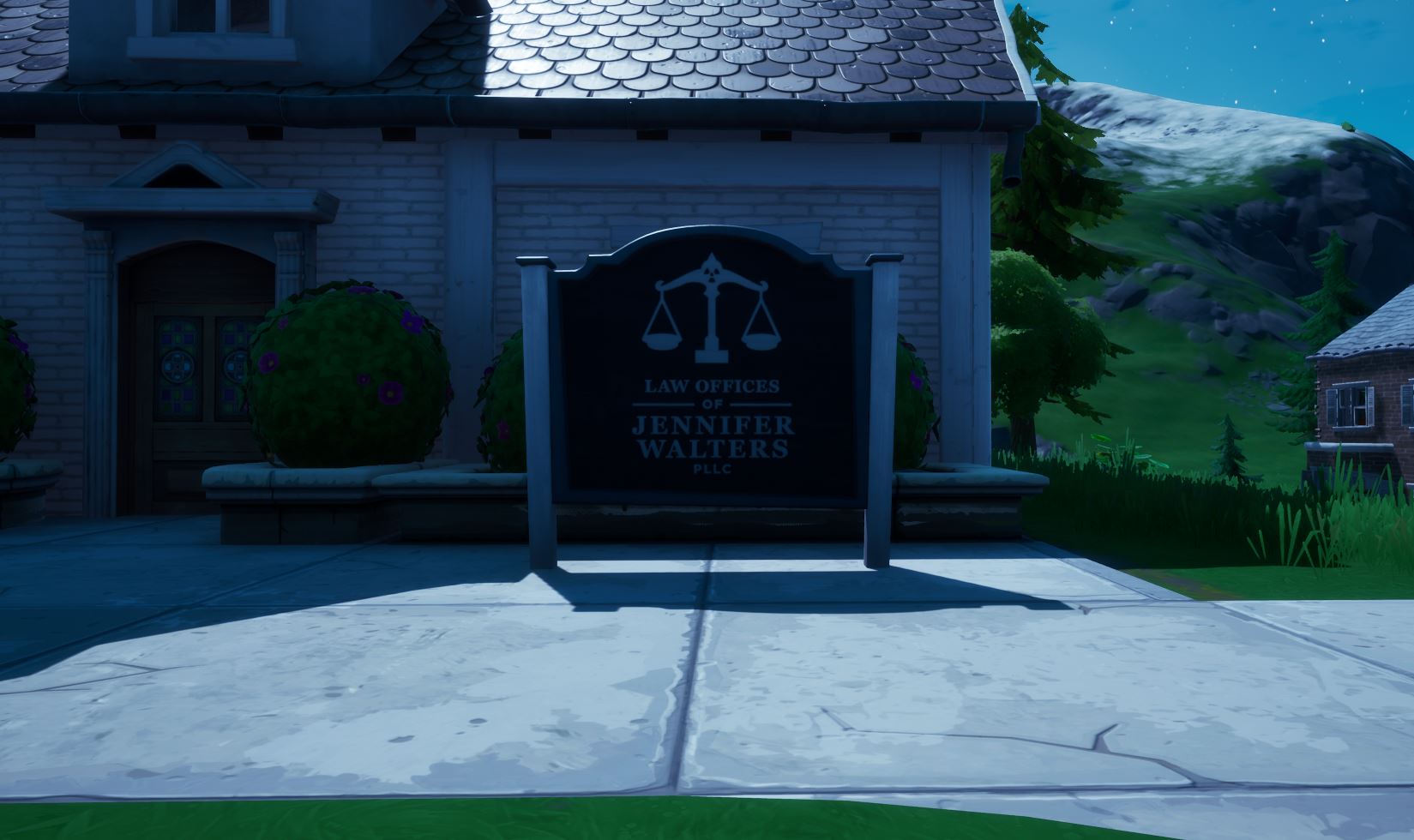 We'll be covering the second stage of the Jennifer Walter Awakening challenge to unlock She-Hulk, so be sure to hit the home page to look for it, or use the search bar to search the skin or challenge name!