The Snowfall week 10 loading screen provides a clue as to where the hidden banner is located. Here is the exact location.
In order to complete Snowfall challenges, players are required to complete full weekly challenges. Upon completing a challenge, players are rewarded with a Snowfall loading screen. These loading screens provide the location for hidden Battle Stars or banners. As there was a hidden Battle Star in the week 9 loading screen, this week provides players with a hidden banner. In order to get the week 10 banner, you'll need to complete all of the challenges for the weeek to unlock the loading screen which can be seen below: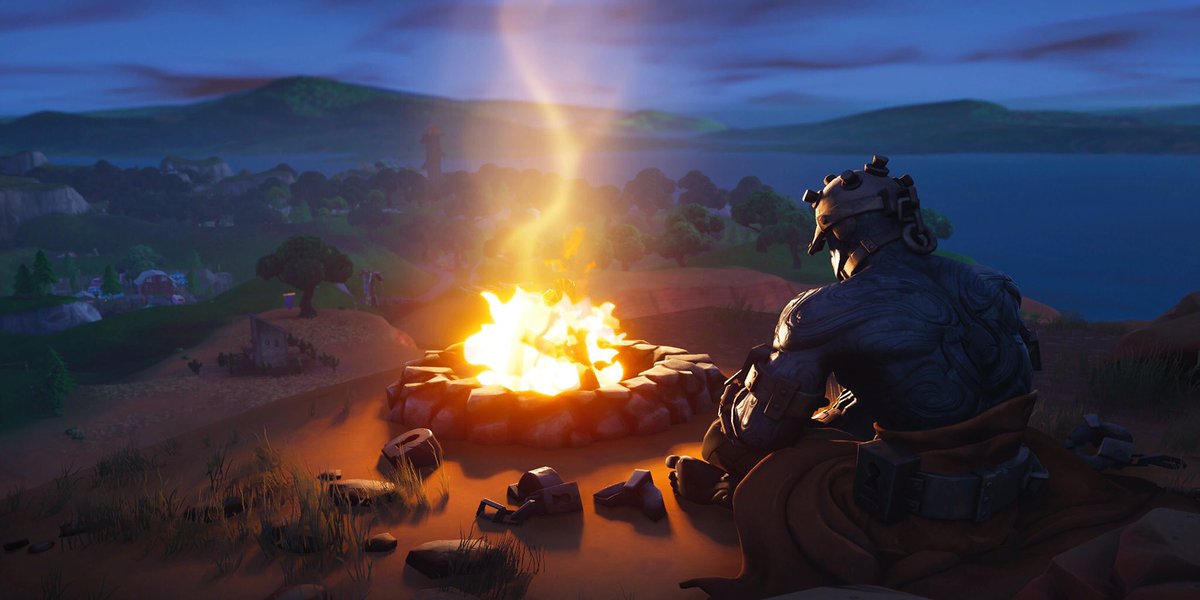 WANT TO SUPPORT US? USE SUPPORT A CREATOR CODE "FORTNITE-INSIDER" IN THE ITEM SHOP
Last week, the Prisoner finally escaped Polar Peak and the snow on the map started melting. This week, the loading screen shows the Prisoner sitting by a campfire, and the hidden banner can be found behind the tree. We've highlighted the location of the banner on the loading screen in the image below:
The location of the banner is east south east of Retail Row in the desert biome.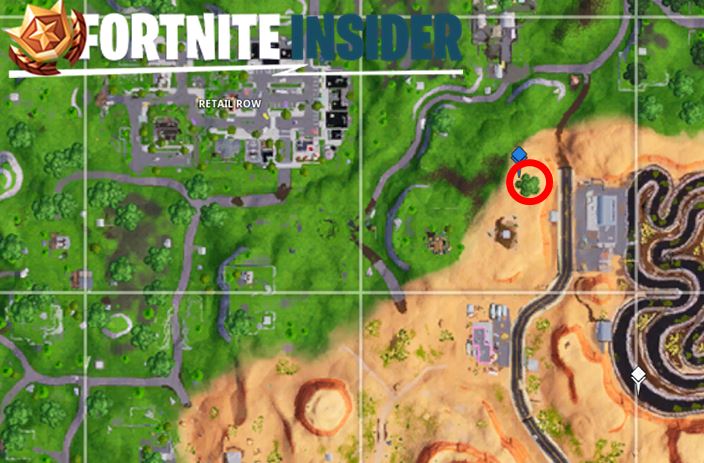 Remember, you'll only be able to see and collect the banner once you've completed all of the week 10 challenges.