Here's where and how to find and unlock the Fortnite skin styles for Sorana. There's two skin styles, Green and Grey both of which we've located.
The Fortnite Week 8 challenges are here and you know what that means, the secret chapter 2 skin is available to unlock. As you'll already be aware, the secret skin is called Sorana and is of legendary rarity.
Once unlocking the skin, there's challenges that'll unlock the Sorana pickaxe, back bling, and two skin styles once completing each challenge.
We've already found the back bling and pickaxe and created location guides for them, but we still have the styles to unlock which we'll address in this article. There's two different styles, grey and green.
The challenge name itself is pretty useless as the challenge is "secret outfit style discovered". Here are the locations of the skin styles for Sorana. We've also linked the locations of the back bling and pickaxe at the bottom of the article.
Fortnite Sorana Skin Edit Styles Locations
Where and how to find and unlock the green and grey Sorana Skin Style
Once again when it comes to the Sorana challenges, we need to go back to the Chaos Rising loading screen which is supposed to unlock next week in order to complete these challenges.
If you look at the bottom right side of the loading screen, you'll find the hints towards the Sorana skin styles.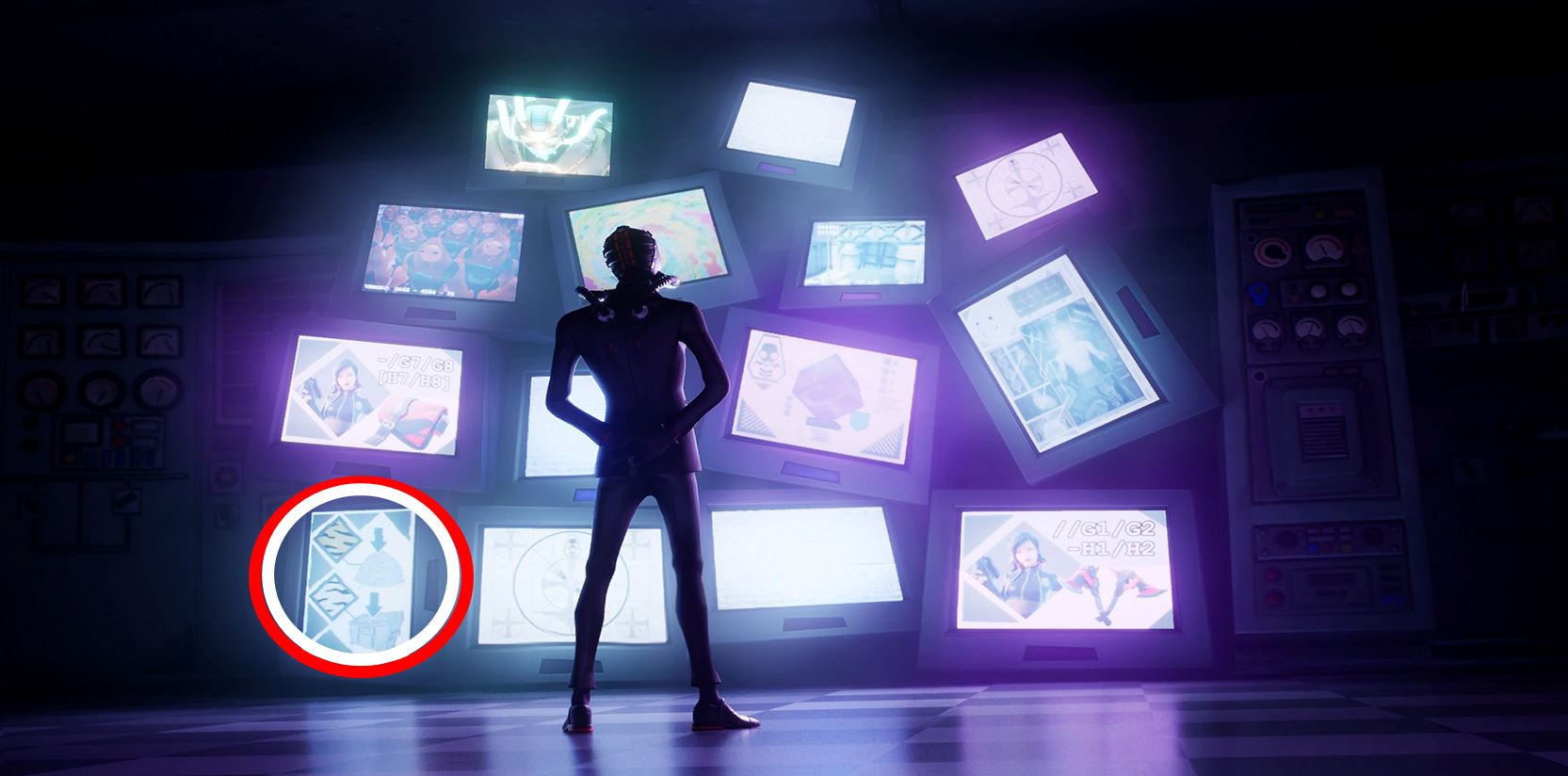 As you can see there's hay and a dumpster featured in that screen. In order to unlock the grey and green edit styles for the Sorana skin, you'll need to jump and hide in a dumpster and hay.
The best place to unlock the green and grey edit styles is to head east of Dirty Docks or on the south east side of the map. Why? Simply due to the fact you'll find a dumpster and hay in close proximity, taking less than 30 seconds to unlock both styles in one match. Here's a map with all hay and dumpster locations thanks to lootlake.info.