Here's all of the floating rings Fortnite locations in Steamy Stacks for the Fortnite chapter 2 season 4 week 9 challenges.
Yesterday's Fortnite update messed with the tools data-miners use, which resulted in leaks being late and unorganized. For example, we posted the leaked week 9 challenges, but some of the data-miners simply labelled them as "weekly challenges". We assumed it would be the week 9 challenges, but a few data-miners leaked the week 10 challenges as the week 9 challenges.
We've updated our Fortnite week 9 challenges list and have quickly created guides on the week 9 challenges that require one. One of the week 9 challenges requires players to collect floating rings at Steamy Stacks.
We had a floating rings challenge at Steamy Stacks in season 3, however, the challenge was auto completed due to the challenge not working. The floating ring locations at Steamy Stacks have changed this time around, and we have the locations of the five you need in order to complete the challenge.
All Floating Rings At Steamy Stacks Fortnite Locations
To get the first floating ring at Steamy Stacks, you'll want to land on the west side of the named location. On the first large building, you'll find a floating ring as shown in the image below. You can get a rough idea of where the ring is from the mini map in the top right corner.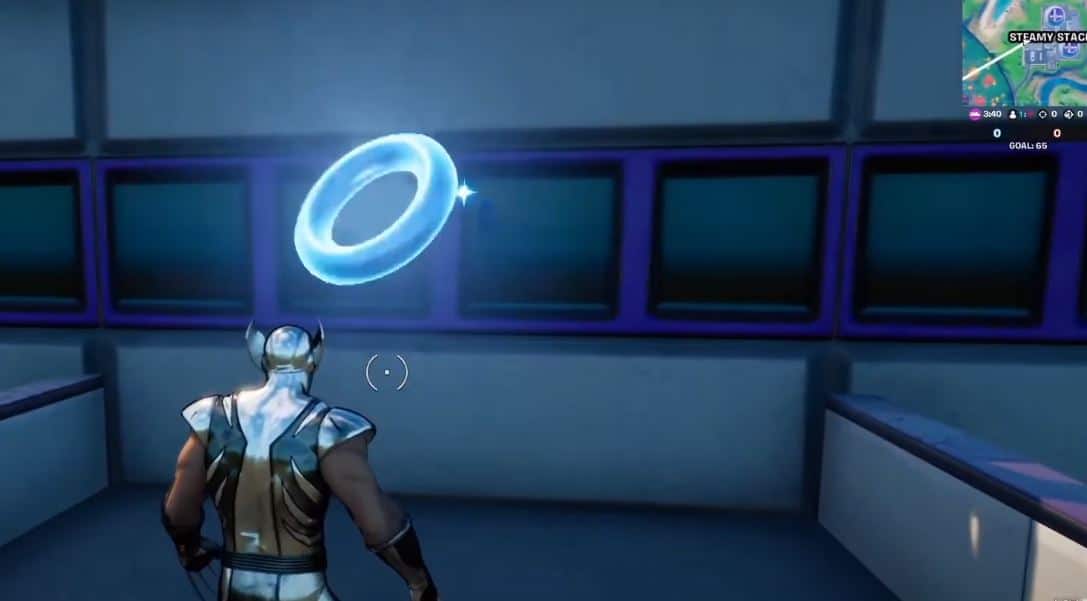 From here, you'll want to get to the top of the building you're on in the image above and build north-east. You'll find the next floating ring on top of a metal cylinder as shown below:
Head south-east from the location of ring 2 shown above. The third floating ring at steam stacks is located on a metal pipe in the location shown below: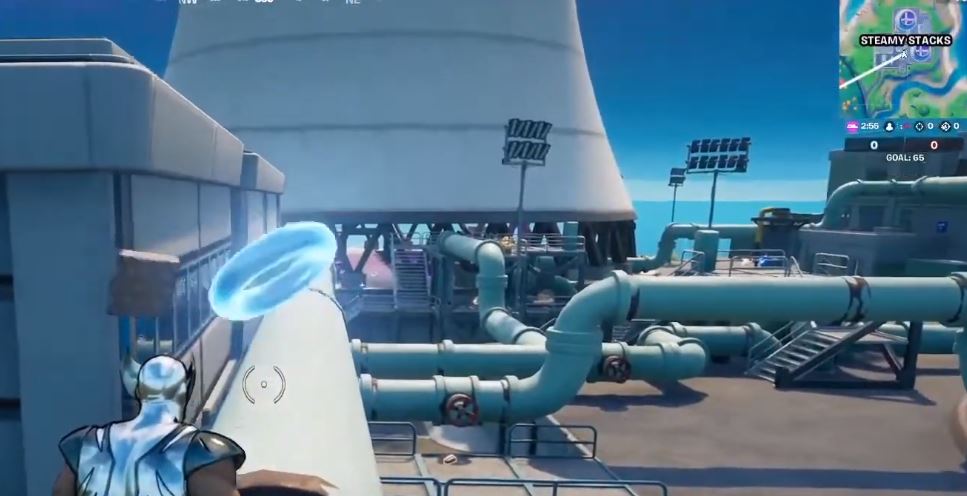 The fourth and final ring can be found inside the building with the number 5 on it on the north-east side of Steamy Stacks. Where you see the number 5 on the building, head up the stairs.
Enter the door to the left and instantly turn right and you'll find the final ring on a metal pipe as seen in the image below.
Update: There's five floating rings at Steamy Stacks, fifth location below:
This challenge is pretty easy to complete, you'll just need to be careful as you'll likely have a number of players dropping with you to try and complete the challenge as quickly as possible.