Here are all of the challenges that have been leaked for Week 9 of Fortnite Chapter 2, Season 4.
Every week, a new set of challenges are released in Fortnite Battle Royale. Some of the challenges for Week 9 were previously leaked by dataminers, but the majority of these challenges have changed in the v14.40 update that took place earlier today.
The update has brought many changes to the game, included map changes, changes to the playlist and Fortnitemares challenges being released. You can complete three challenges now, with more being released in a few days. As with previous years, completing the challenges will award you with exclusive limited time cosmetics.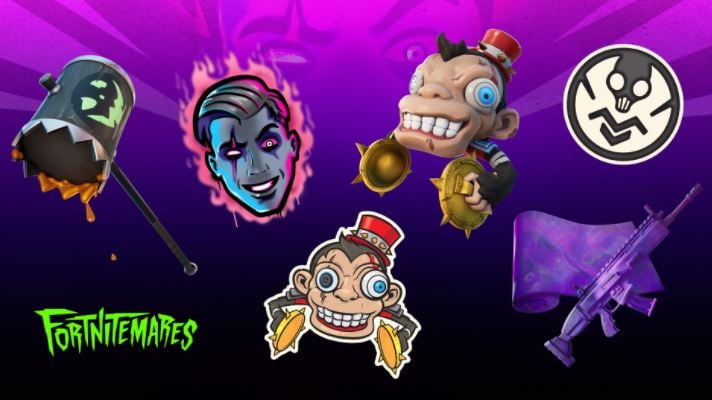 Fortnite Week 9 Challenges
There are a total of seven challenges that are released weekly, six of which are normal solo challenges and the last being a team challenges you can complete with your friends. The solo challenges rewards players with 25,000 XP upon completion and the team challenges double that.
You can see all the challenges that will be released tomorrow, Thursday 22nd October, at 2pm BST below:
Search Chests at Holly Hedge (7)
Eliminations at Slurpy Swamp (3)
Deal damage to opponets at Sweaty Sands (500)
Heal teammates with a Bandage Bazooka (7)
These challenges are fairly easy to complete, but there are some challenges you may need help on, so we will be releasing guides when the challenges are live in-game to help you complete them.
Completing the challenges this season will help to you get more XP to level up in this seasons Battle Pass quicker, but challenges are not the only way you can earn XP. There are also Punch Cards you can complete, collecting weekly XP Coins and completing some secret quests. You will need to make sure you complete the secret quests as soon as possible as some are only available for a limited time. For a list of all the secret quests so far, click here.