The third teaser for Fortnite Chapter 2, Season 4 has been released for the Marvel collaboration. Here are the new pages of the comic and more.
The third teaser for Fortnite Chapter 2, Season 4 has been released and there are two more pages of the Marvel Comic that have been added. The teasers that are being released daily will be spelling out a word and so far we have had 'N' and 'E'.
Fortnite Season 4 Teaser 3
The third teaser shows Jonesy being hit by Thor in the letter 'X'. The description for this teaser reads, "THEY cannot defeat HIM without working together."
Fortnite Marvel Comic Part 3
Every day, two new pages are added to the Fortnite x Marvel Comic and today is no different. Pages 5 and 6 have been added and to read these pages, you can find the comic in the Battle Pass lobby. Alternatively, you can read the added pages below.
Fortnite Marvel Page 5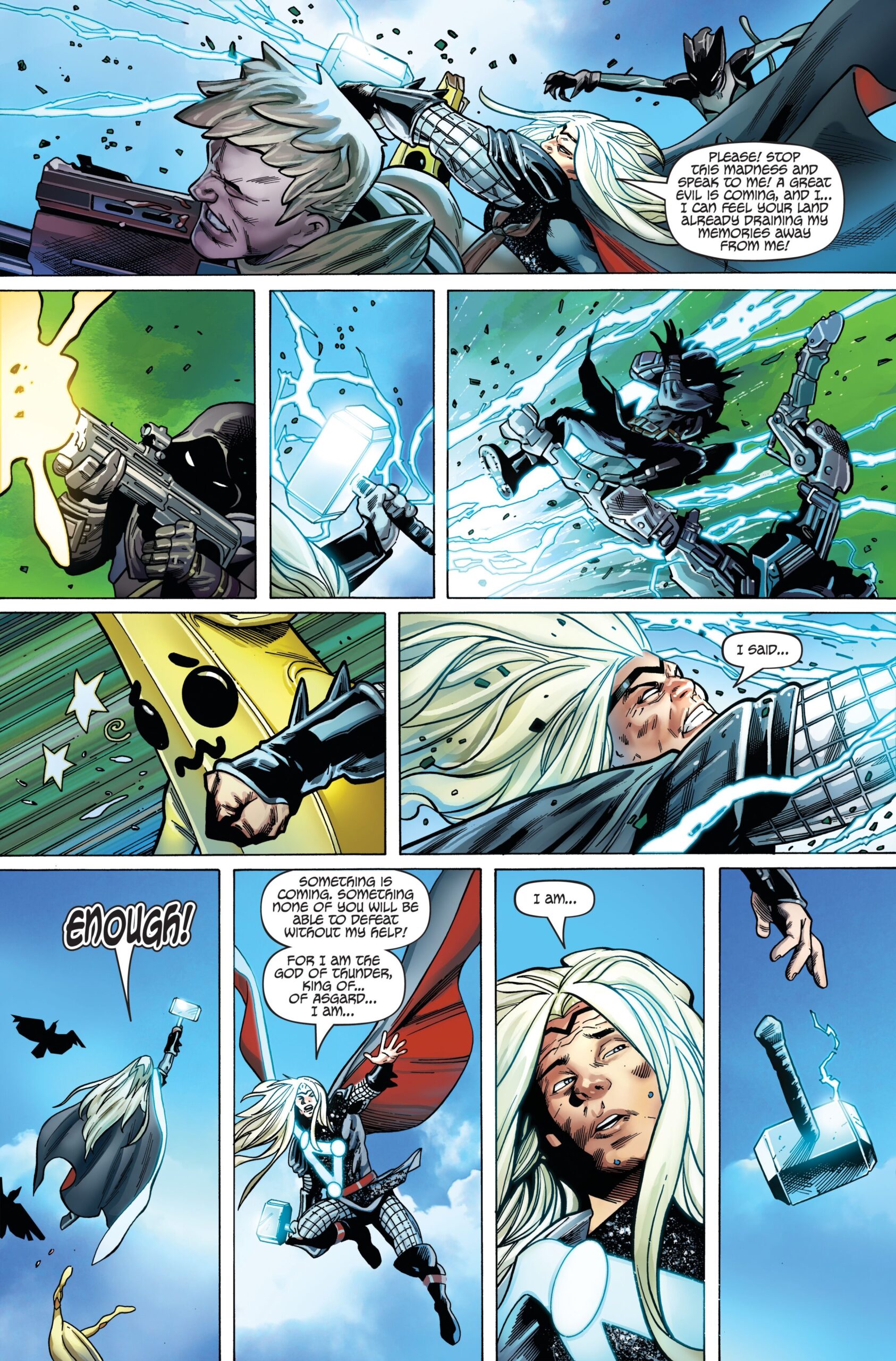 Fortnite Marvel Page 6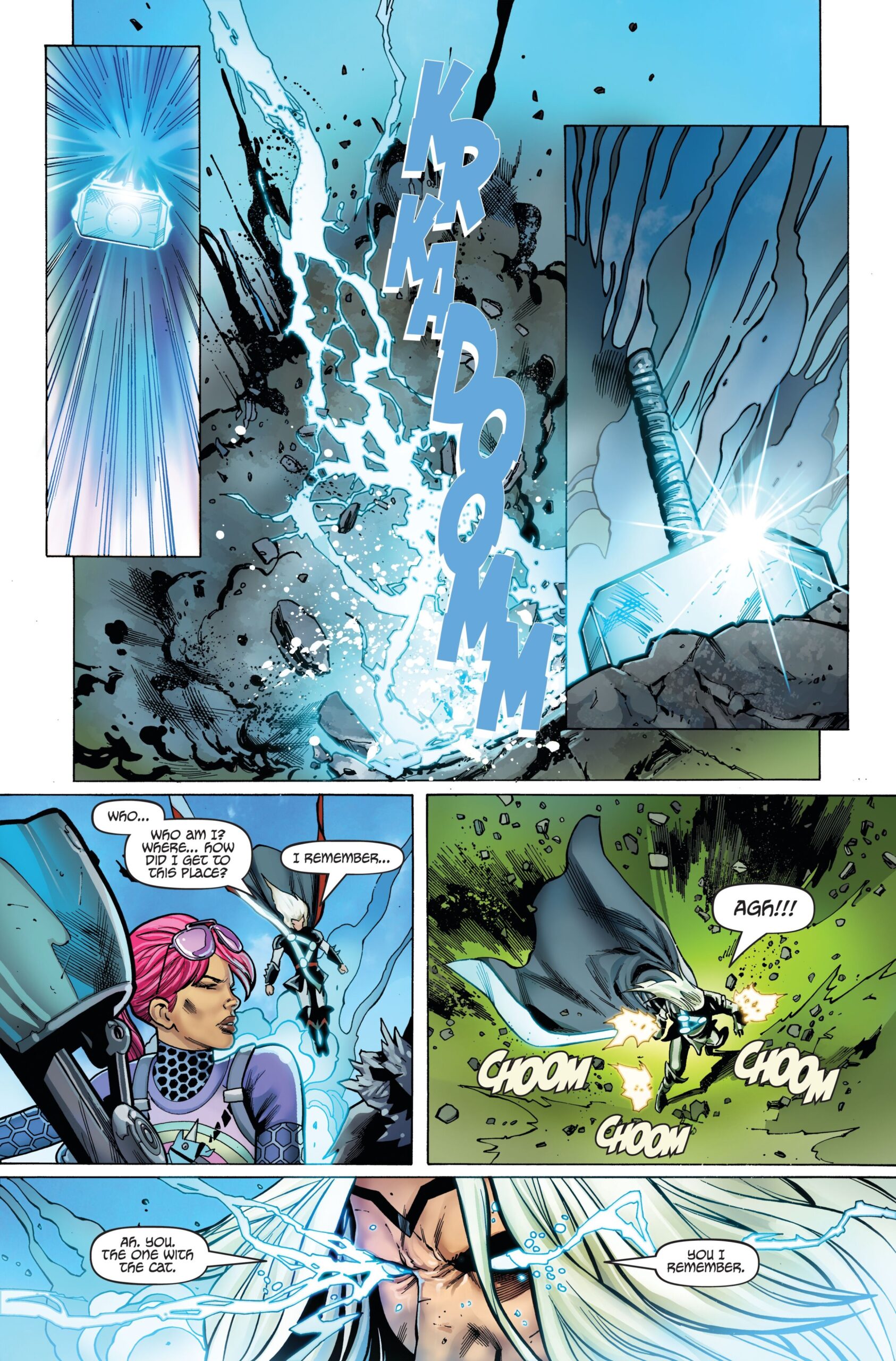 It appears as though Thor's memory is being erased the longer he is staying in the Fortnite world. The last live event in Fortnite suggested that Fortnite was a simulation and so the characters may not have any memory of coming to the Island. There is also a theory that the Fortnite characters cannot hear what Thor is saying and that any speech sounds like the noise we hear from the Henchmen, but this is yet to be confirmed.
As you can see in the Comic, Thor's Hammer has been slammed into the ground, and dataminers had leaked a few hours ago that Thor's Hammer would be seen on the map. You can now find Thor's Hammer on the map, which is located next to Salty Springs.
There is a crater here and you will find Thor's Hammer located in the middle. You cannot interact with the Hammer at the moment, but we will let you know if this changes. We will have to wait and see what else is in store for Thor on the Fortnite Island and how they will work together to defeat Galactus.