Here is where you can find all of the Telescope Parts in Fortnite.
Challenges in Fortnite Battle Royale are usually released on Thursdays, however there was a content update that was released earlier today in which Epic have added Tornadoes and Lightning weather to the game. This however will not be added to competitive playlists and you can see the changes that have been made by clicking here.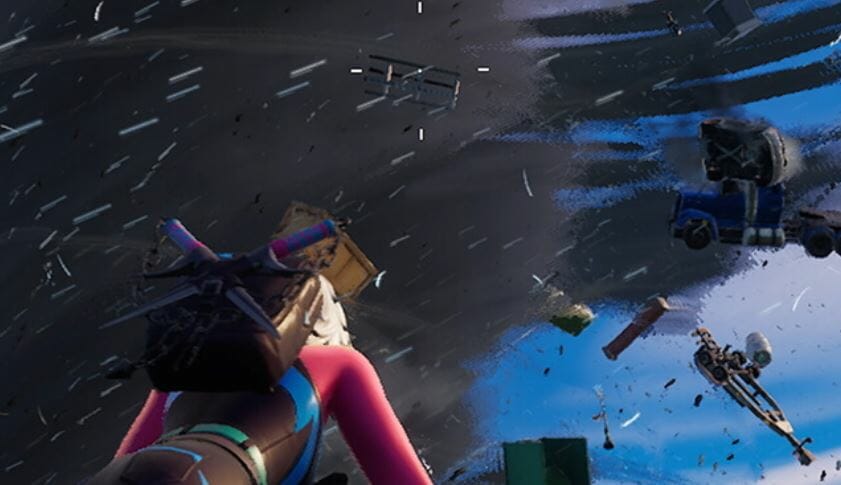 With the introduction of these weather changes, it appears there is a limited time challenge that has been added to the game. There are two parts of this challenge, with the first part requiring you to land at the Launchpad, or any of the Seven Outposts.
Fortnite How and Where to Destroy and Collect Telescope Parts
The next stage of the challenge asks you to destroy and collect telescope parts in a single match and in order to complete the challenge, you must collect three parts. You can see all of the telescope part locations marked on the map below and if you continue reading, we will show you the best locations to go in order to complete the challenge easily:
We would recommend landing at the Launchpad to start as you will see there is a telescope you can destroy just north of that location. If you go into the building, you will see the telescope is surrounded by a blue light and all you need to do is to hit it with your pickaxe, where you will then see you can interact with it to collect it, as seen in the image below: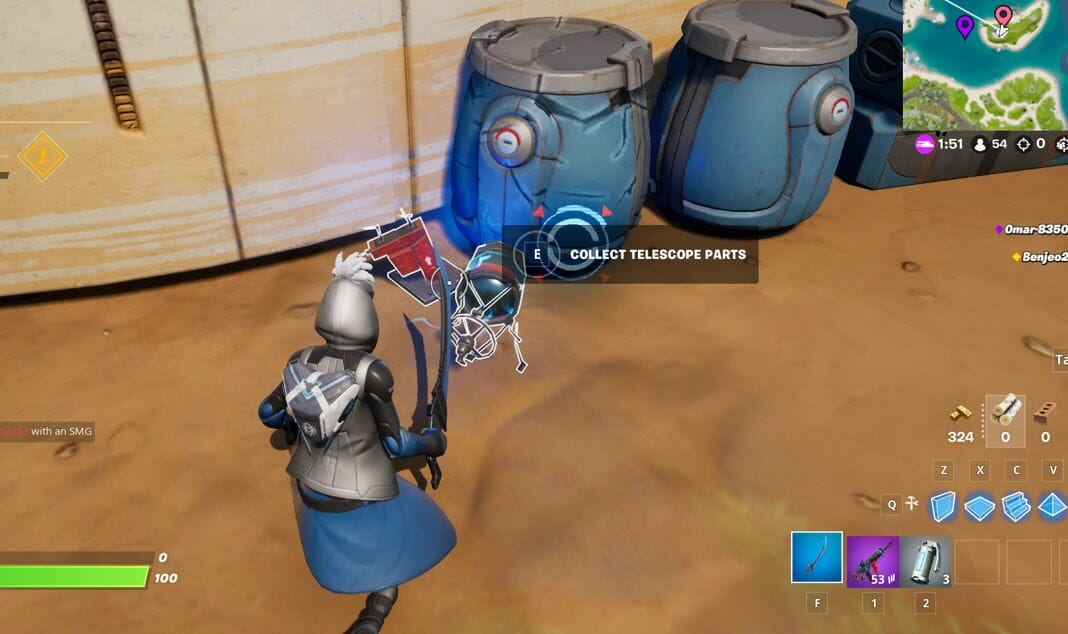 You then want to go to the small island south of where you were and you will see the telescope outside, where you will again need to hit it and then collect the parts. If you can't find the exact location, have a look at the mini map in the image above and this is where you will find it.
We would then recommend you head to the telescope that is located in the Sanctuary. Again, if you are having trouble finding it, look in the mini-map in the image below for the exact location.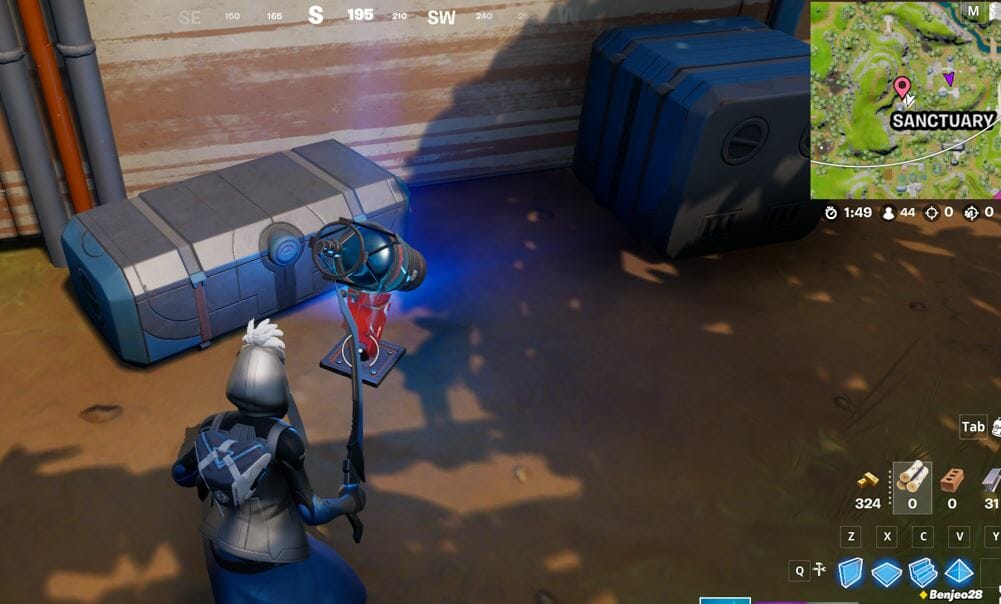 Once you have completed this challenge, you will be awarded with 25,000 XP. Make sure you complete the challenge as quickly as possible as you have once week and four days from now in which to complete it.