Epic Games have released a new Fortnite update today, another 19.01 hotfix update which includes the introduction of tornadoes and lightning weather conditions.
January 13th 2022 Hotfix Patch Update Notes HERE
We've only had one download Fortnite update since the release of chapter 3 season 1 at the start of December. This is because Epic Games employees have been on a break, which they returned from last week.
We've still had some hotfix updates for the 19.01 version. Last weeks hotfix introduced the shield keg item which heals all players shields to 100 in you're within a certain range of the new healing item.
Data-miners stated that the next major update, 19.10, won't be releasing until next week on Tuesday, 18th January. However, they did state that there would be another hotfix update.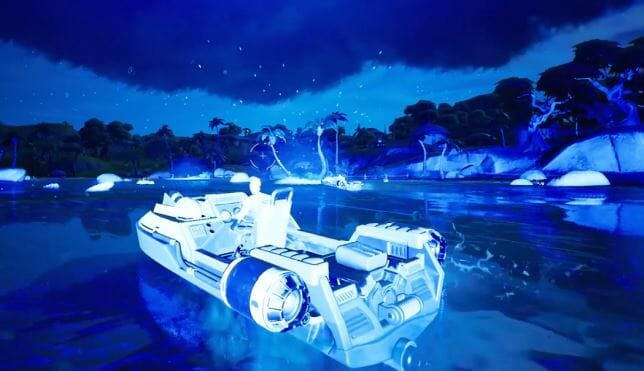 The new Fortnite update released today and here are the official patch notes of that's been added on January 11th, 2022.
Fortnite Update Patch Notes Jan 11 2022
In one of the videos for Fortnite chapter 3 season 1, we could see different weather effects including lightning and tornadoes. They weren't available at the start of the season, but with today's Fortnite update, they are now available as of January 11th. 2022.
Tornadoes and Lightning Fortnite Weather Feature
Unlike in other games, if you see a tornado start to form, you would run as far away from it as possible. In Fortnite howver, it's bes tto run to it and use the tornado as an escape or rotation strategy.
You'll spin around until you choose to glide away to safety, if you stay on the Fortnite tornado long enough, it will spit you, but you won't receive any fall damage when getting hurled to the ground.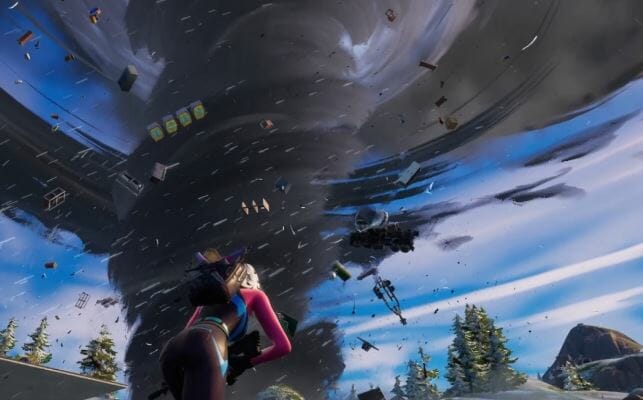 If you see a dark cloud start to form, it's also not necessary to flee. Lightning in Fortnite will deal a small amount of damage to anything it strikes along with surrounding the area with file, but the power of the lightning shock in Fortnite will give players a speed boost for a short period of time.
Which of these POIs is NOT on the Chapter 3 map?
How many V- Bucks can you earn if you unlock all of the rewards from this seasons Battle Pass?
What is the rarity of the Wooly Mammoth Glider?
What is the name of the additional Skin for Chapter 3, that is not yet released?
What's the name of this seasons Starter Pack
How many Loading Screens are there in this seasons Battle Pass?
On what page of the Chapter 3 Battle Pass will you find the Lunar Charge Emote?
When were the Spider-Man Mythic Web Shooters added to the game?
What's the code name for the new map?
There are seven new Battle Pass skins not including the secret skin. Which of these is not the name of a Battle Pass skin?
When is this season (chapter 3 season 1) scheduled to end?
A new item, Guzzle Juice, was added this season. What does it do?
Which one of these is NOT a landmark in Chapter 3?
What is the name for Chapter 3?
Which one of these is not a new weapon this season
Where is The Sevens hidden home on the map?
When Did Chapter 3 Season 1 Launch?
Which of these features were added in Chapter 3 of Fortnite?
In the official Fortnite Chapter 3 Character trailer, who if the first character shown?
When did the Chapter 2 finale event take place?
Fortnite C3:S1 Quiz
You're FlyTrap! Better luck next time!
You're Grimbles! Sucks to be you
You're Shadow Midas! Congrats!
You're Spider-Man and a sweaty FN player!
If you want to increase your chances of getting struck by lightning, jump into a body of water underneath a cloud, or reach the highest land under a cloud. It's also important to note that you cannot be struck by lightning in quick succession.
Flare Gun Unvaulted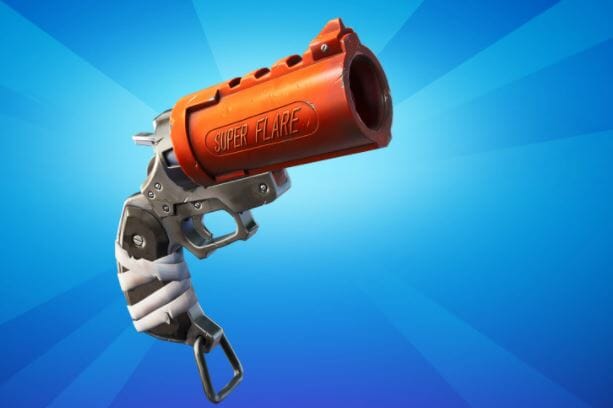 The Flare Gun has also been unvaulted which you can find in chests, as floor loot, or from supply drops. You can use the flare guns to make use of spreading flames similar to firefly jars.