The Fortnite Final Showdown event is now live on the playlist. 
The Fortnite Season 9 live event is almost here. After weeks of build up starting with the monster eye that was first seen in the Polar Peak iceberg near the start of the season along with the completion of the robot at Pressure Plant, we're under half an hour away from the event.
Dataminers previously leaked the live event LTM, Final Showdown, which is the only game players will be able to join in order to watch the event. The description of the LTM reads, "Initiate Island Defense Protocol. Emergency hyperfuel jetpacks have been granted. Take to the skies and find cover on sky platforms."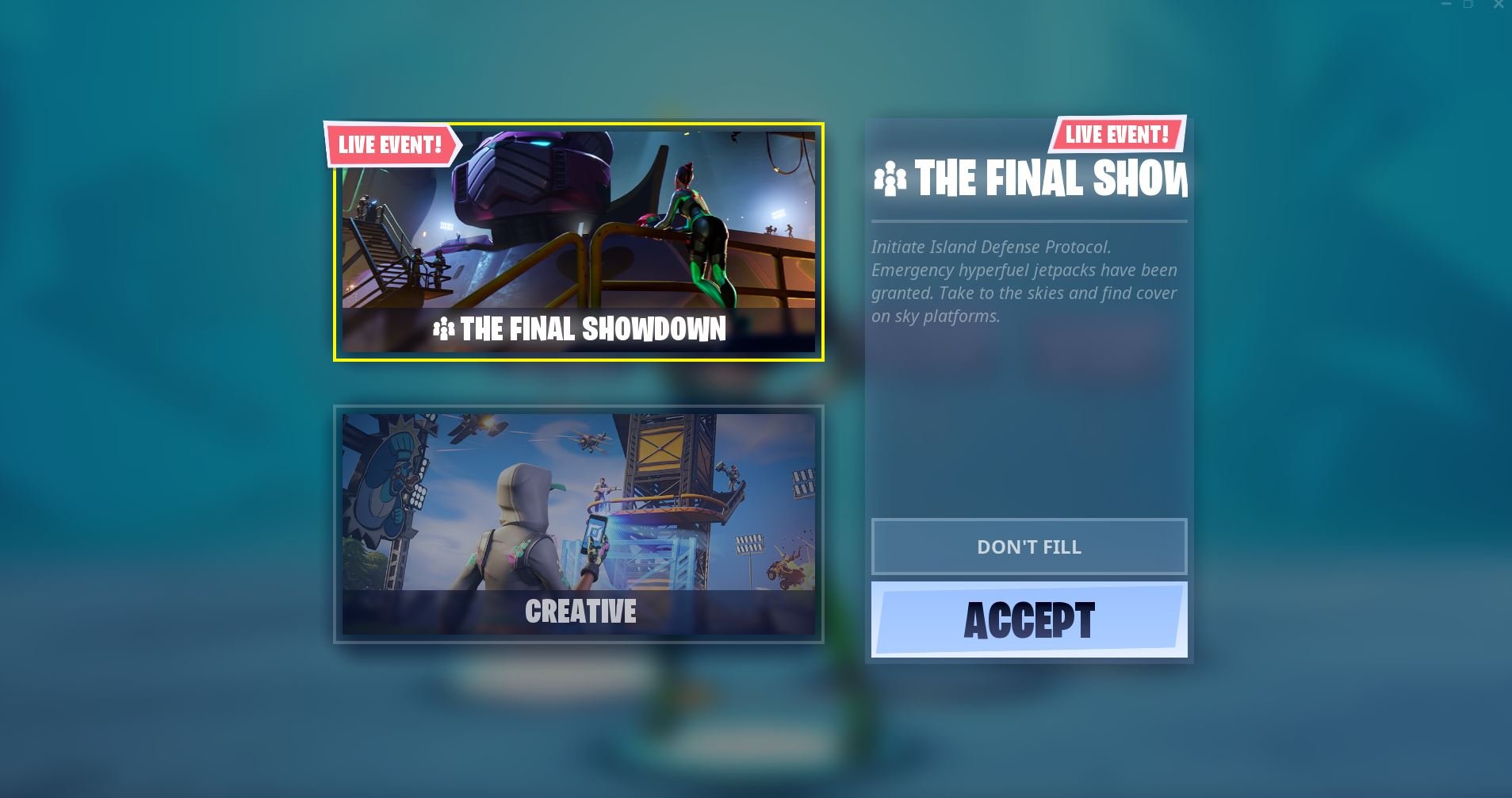 Epic have already disabled other LTMs and game modes including Creative, Playground and custom matchmaking. Players will need to ensure they open their game and queue up ahead of time in order to avoid any long queues that may occur.
The last live Fortnite event, which took place near the end of season 8, had many issues including the majority of the player base not being able to get into the event LTM, or not seeing the event take place even when in the event LTM. Hopefully the issue won't arise again, but if it does, there'll be large number of popular streamers who will be streaming the event. We'll also have a recap article and video posted shortly after the event takes place.