A brand new Fortnite bundle has been leaked from today's v14.30 update, Ultimate Reckoning.
As we approach Halloween, Epic have been re-releasing Halloween-themed Fortnite skins. In today's update, Epic added in a brand new pack called Goth Legends. There's also a bundle that was leaked in today's update called Ultimate Reckoning.
The ultimate reckoning Fortnite bundle is Halloween-themed which includes 3 Fortnite skins and 3 back blings. Here's a better look at all the skins and back blings in the bundle.
Ultimate Reckoning Fortnite Bundle
The Fortnite skins in the ultimate reckoning bundle are Violet, Gnash, and La Parca. All of the skins are of Epic rarity along with the back blings that the skins come with.
La Parca Fortnite Skin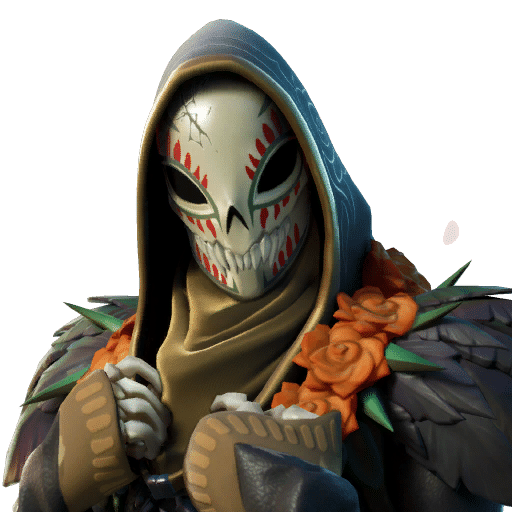 Gnash Skin
Violet Skin
Here's a look at the promo image that was added in the update, which showcases all of the skins and the back blings together:
As with all leaks for skins, bundles, and packs, there's no information when this bundle will be available to purchase. You can only purchase it with real money and it'll be available in the item shop as usual after Epic removed the store tab.
There's also no information in regards to the price or how long the bundle will be available. However, we'd assume this pack will be priced at $19.99 as we've seen similar bundles at the same price.
As this is a Halloween-themed bundle, it's likely it'll be available within the next couple of weeks. However, we're not sure if the Goth Legends pack or this bundle will be available first. As always, as soon as this bundle starts releasing, we'll update you when you can purchase it along with the price. Be sure to turn on website notification so you don't miss any of the latest Fortnite news, guides, and leaks.