A new Fortnite update is going live today, 19.40. Here's the early patch notes for the March 1st, 2022 patch.
We have the last major Fortnite update today, 19.40. In previous seasons, we've had five major patch releases, but with less than three weeks until the new season, it seems like Epic decided to end the season with four patches.
We've had numerous content updates since chapter 3 season 1 launched at the start of December along with the Winterfest event. We've also had two major POI's added during the season and overall, the new chapter has gone down well with the community.
Epic Games announced on the Fortnite Status account that the 19.40 update is releasing on March 1st, 2022. Here's all the information you need for the final patch of chapter 3 season 1.
Fortnite Update 19.40 March 1st 2022 Patch Notes
The servers will go down for scheduled maintenance at 4 AM ET / 9 AM GMT. As usual, matchmaking will be disabled thirty minutes before the servers go down. If you're in a game at the time, you'll be able to finish it off.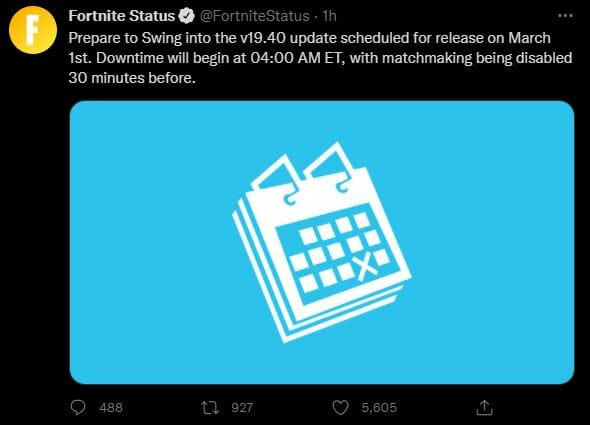 Fortnite 19.40 Patch Notes
As with every major new Fortnite update, we can expect new cosmetics including skins to get leaked. However, as this is the last patch of the season, it's likely we won't get too many new skins that are added to the files.
In previous seasons, we've seen Epic add in the new started pack for the upcoming season. If that's the case this time around, the chapter 3 season 2 starter pack will be added in the March 1st patch and likely get updated once the season has been released.
New weekly challenges will be added along with new wild weeks. Quests relating to "The Paradigm" should get leaked, which will likely released in the final two weeks of season one. The rest of the information is more guess work from data-miners including a new Spider-Man outfit, more collaborations and the revolver weapon getting unvaulted.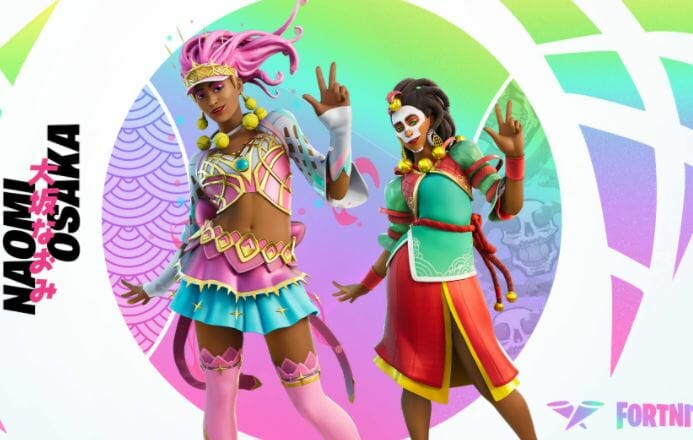 With a new Tennis skin coming to the game, the "prepare to swing into the 19.40 Fortnite update" text in the tweet announcing the new update could relate to some kind of Tennis mini-game. It could also point towards a new Spider-Man outfit that data-miners mentioned.
UPDATE: The 19.40 cosmetics have been leaked, click HERE to check them out.
Either way, we'll have all the leaks and news from the 19.40 Fortnite patch, so be sure to check out the homepage for all of our coverage on the final update of chapter 3 season 1.