There is more progress being made to the Robot at Pressure Plant in Fortnite and here is an update on the Stone Family.
The Robot was leaked by data-miners before it was seen in-game and it looks like it has progressed further in-game. There are a few changes with the Stone Family that have also been made and you can see these below.
Pressure Plant / Robot Progression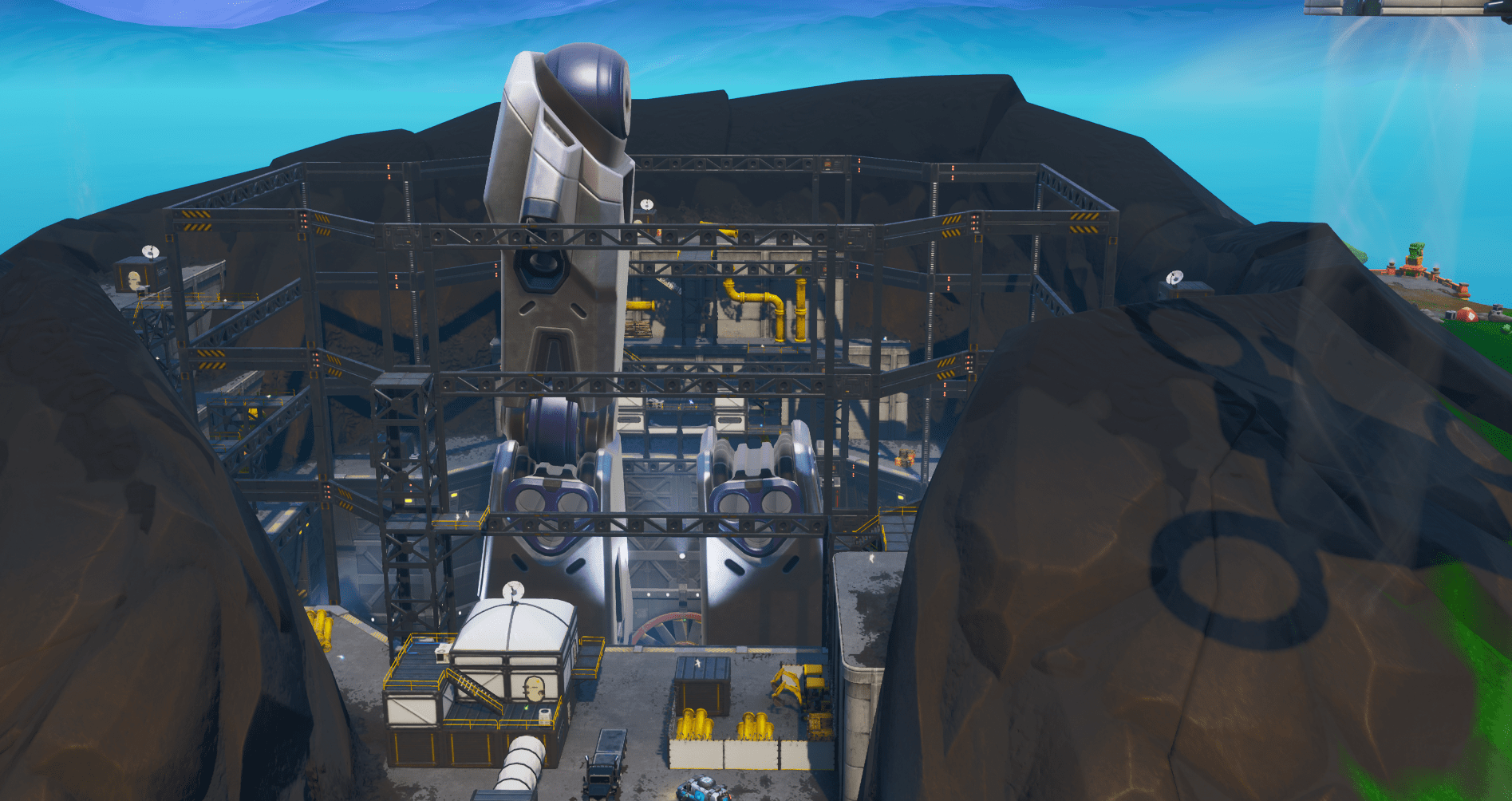 The floor of the Pressure Plant has actually been dropped a couple of floors and you can see the upper leg has been added to the right side and the calf has been added to the left leg. Here is a birds eye view of the robot being built.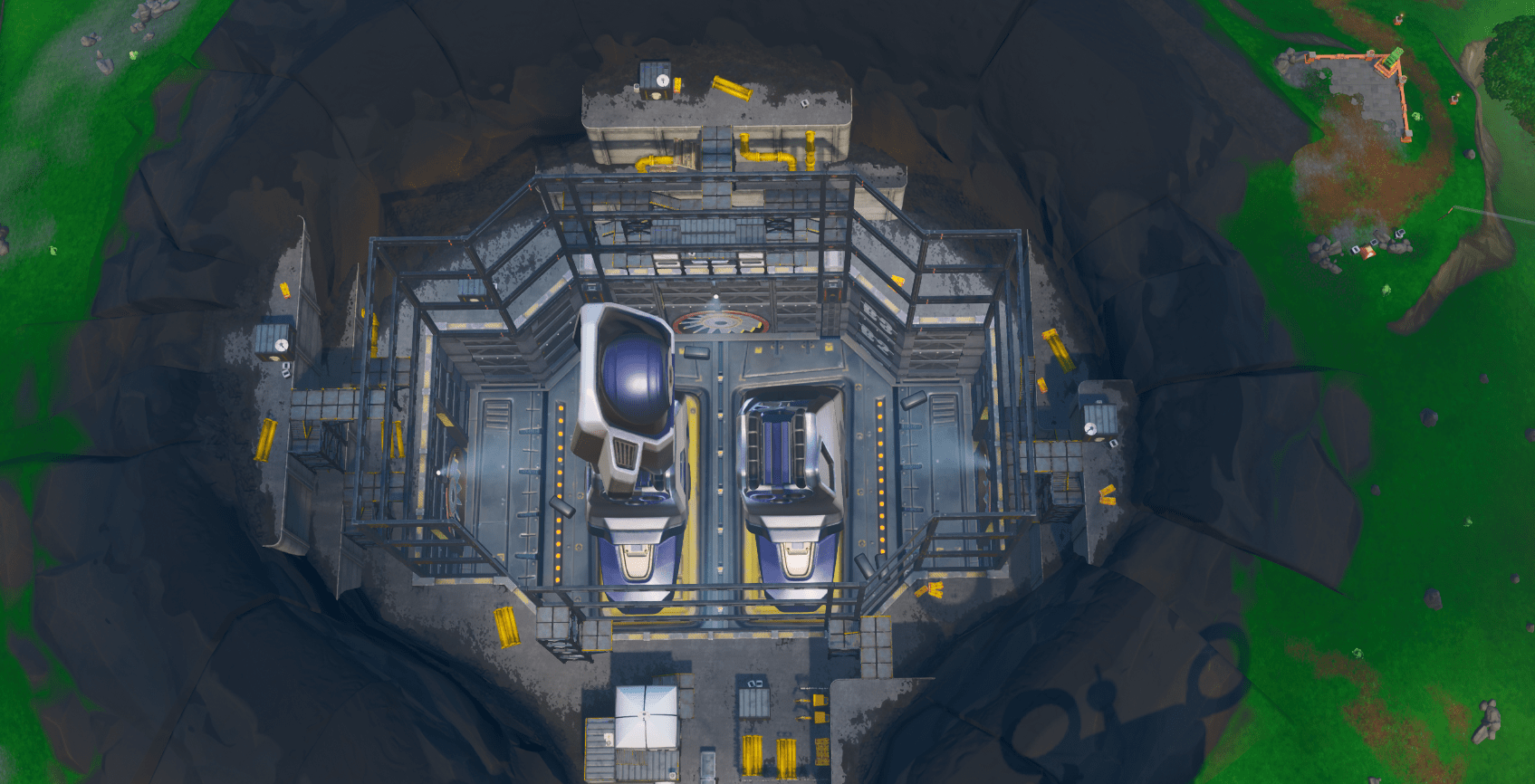 You will be able to see a mini robot drone working on the leg, as seen below. It is thought that the Robot will be fighting the Monster when it is made, but we will have to wait and see what Epic have in store as we have not seen the Monster in a while.
Here are other stages of the Robot yet to come, leaked by @FortTory:
Stage 5: Torso
Stage 6: Bicep Left
Stage 7: Bicep Right
Stage 8: Forearm Left
There is likely to be more stages added in the next update as there is no head in the files. This means that we will likely see the Robot being built to its arms before the next update takes place.
Stone Family
Mr & Mrs Stone have stopped working and have noticed something in the distance. Mrs Stone is pointing at the Stone Child, who is currently leaning off of a ledge, trying to get a flower.
This location is close to the Pressure Plant and with all that is happening with the Robot, it is possible that the Stone Child could be in danger of falling when more is added. The Stone Dog can be seen nearby: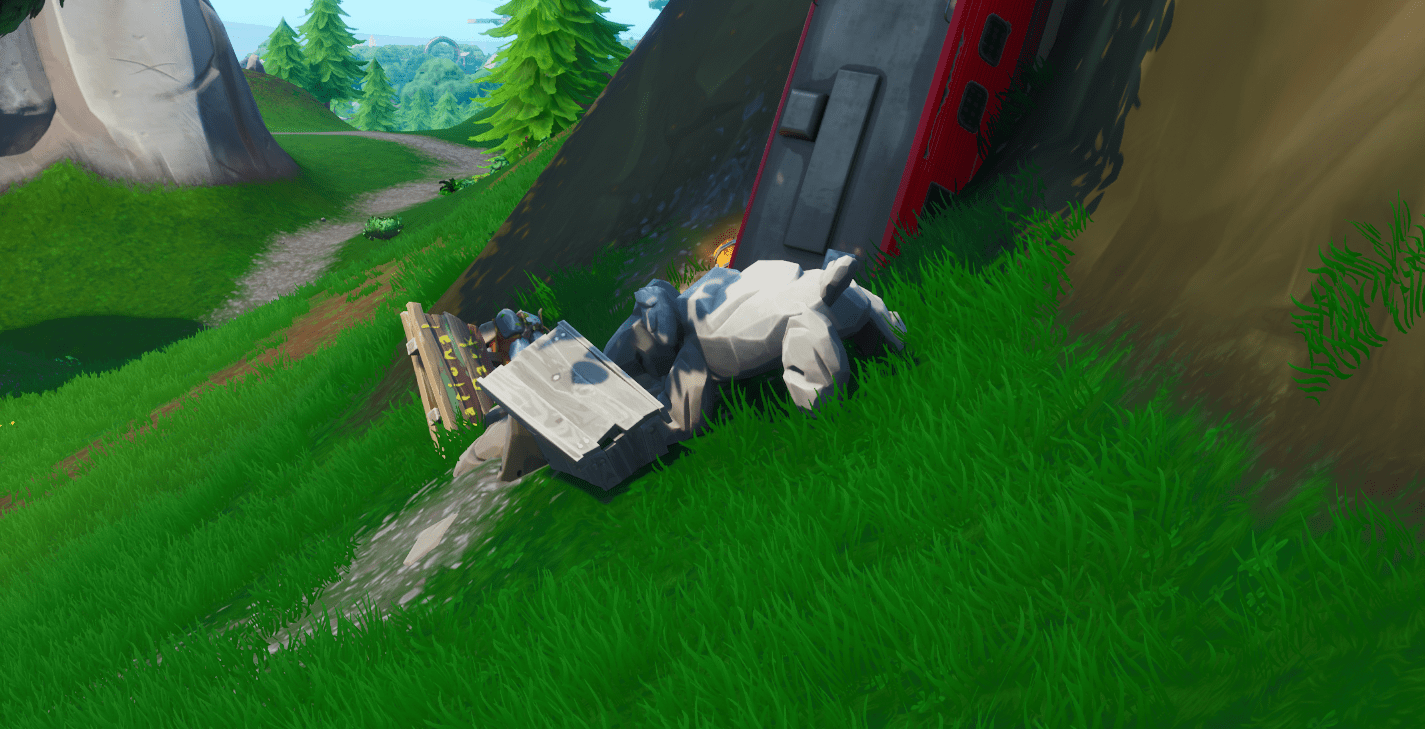 What do you think will happen to the Stone Family? Do you think the Stone Child is in danger of falling and will the Stone Dog save him?