Epic Games have revealed three of the Fortnite chapter 3 season 3 Battle Pass skins from the Vibin Lookbook.
Fortnite chapter 3 season 2 ended with the Collision live event. After the event, Epic Games put up a "to be continued" loading screen until the servers go down for scheduled maintenance.
As of writing, the Fortnite Status Twitter account hasn't posted a tweet announcing when the new season and update will arrive. However, we're expecting an announcement within the next hour or two.
In the meantime, Epic Games have posted a link to the Vibin Lookbook. We're guessing the name of the season might be called "Vibin", and the lookbook reveals three of the Battle Pass skins in season three.
From leaks, we know that one of the Battle Pass skins is Darth Vader, and the other is Indiana Jones. We knew what one of the other skins looked like, but we can now take a better look at three of the skins along with the names for each.
Vibin Fortnite Lookbook
If you're not on social media or haven't had the chance to take a look at any of the Fortnite social media accounts, Epic Games posted a link to the Fortnite Vibin lookbook which provides images of three of the chapter 3 season 3 Battle Pass skins.
Malik, Adira, Evie Fortnite Skins
The first skin that's featured on the site appears to be one of the survey skins. It's also one of the skins that was leaked when someone posted an image of the Battle Pass tab on 4chan
There are a couple of images for each of the skins, but here's a look at all three: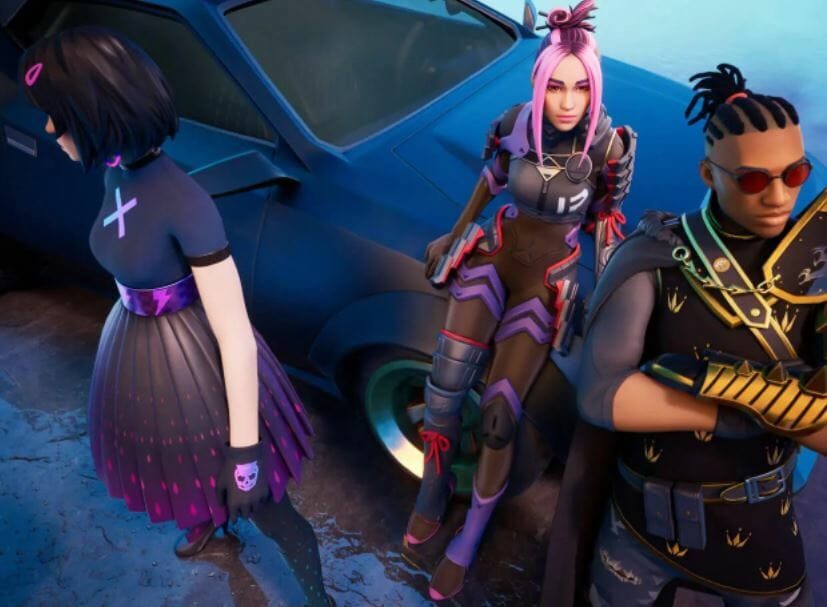 We've already covered the Darth Vader skin as it was leaked by popular data miner, Hypex.
We'll likely have to wait until the new season drops, or at least until server downtime, to see the other skins in the Battle Pass. Leakers are already posting information about the new season including a ridable Raptor, and we'll be covering that along with all the other leaks in a separate artice.
Be sure to check out all of our coverage leading up to and during the new season over here.