A new set of 14 days of Fortnite Christmas challenges have been leaked by data-miners in the v11.30 Fortnite Update, along with the rewards you will receive for completing them. Here are the challenges and rewards.
The v11.30 Fortnite update is now available to download and there are mandy files that have been added. Data-miners have been busy looking at all the new files to see what has been added and they have found new Loading Screens, leaked cosmetics, and there are also new challenges that have been added.
Data-miner @iFireMonkey has found a new set of challenges, called Winterfest and there are rewards that are available for players once they have completed these challenges. You can see all of the challenges and rewards below.
14 days of Fortnite Leaked Christmas 2019 Challenges and Rewards – Winterfest
Search Holiday Stocking in the Winterfest Cabin (1)
Stoke a Campfire (1)
Eliminations with an Unvaulted Weapon (5)
Hide inside a Sneaky Snowman in different matches (2)
Warm yourself by the fireplace in the Winterfest Cabin (1)
Dance at Holiday trees in different Named Locations (5)
Search a chest within 60 seconds after landing from the Battle Bus (1)
Use Presents! (2)
Open Frozen Loot (1)
Deal damage to an opponent with a Lump of Coal (1)
Set_02_H_1 (1)
Search Ice Boxes (2)
Light a Frozen Firework found on beaches in Sweaty Sands, Craggy Cliffs, or Dirty Docks (1)
Search Ammo Boxes at The Workshop, Shiver Inn, or Ice Throne (2)
You can see the rewards you will receive for completing each challenge in the image below. There is still a challenge that is to be confirmed, "Set_02_H_1", and we will keep you updated when the challenge is known.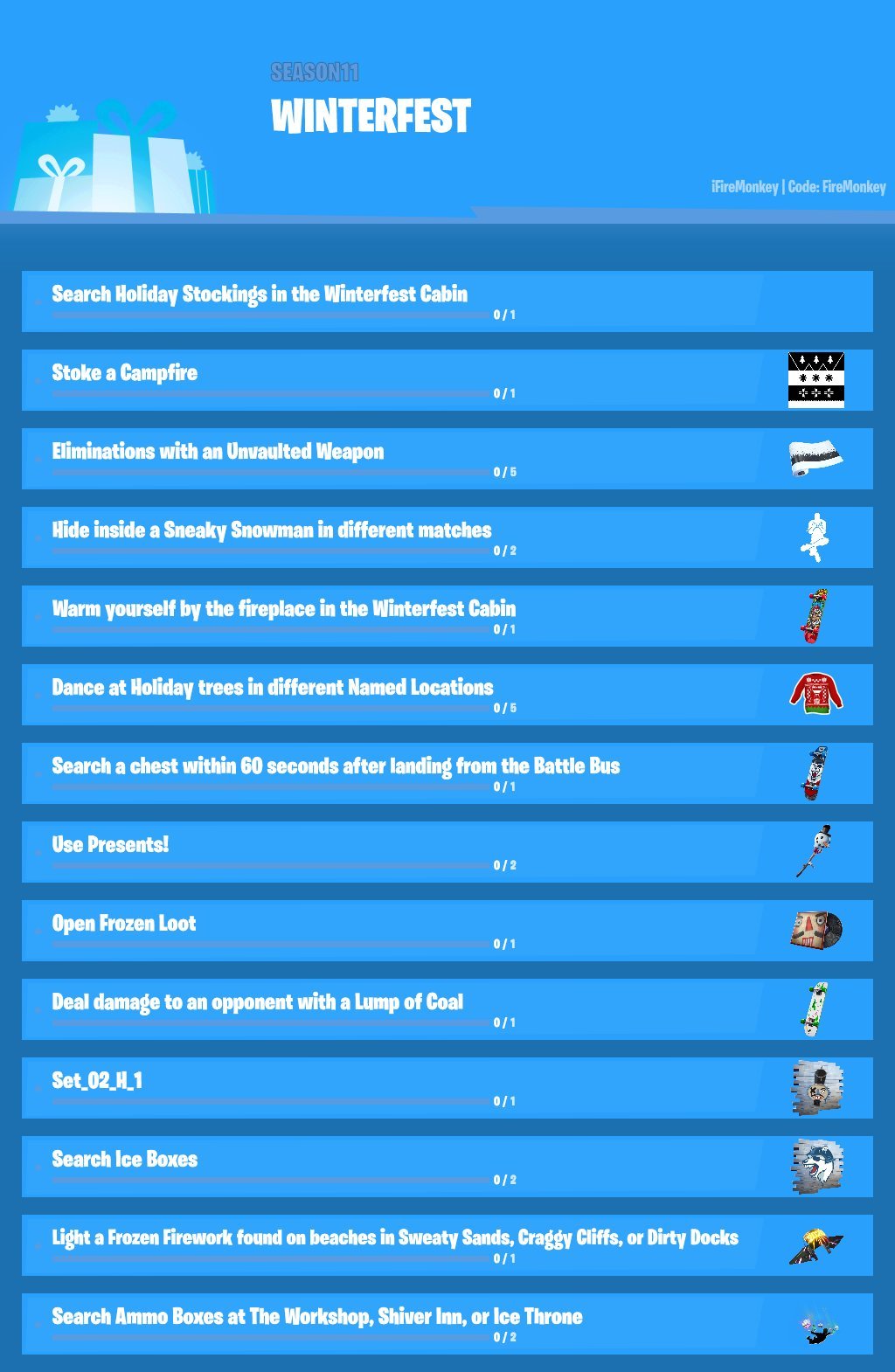 There are many cosmetics that will be rewards to players for completing the Winterfest challenges, including a Wrap, Music Pack, Sprays, a Glider, Back Blings, Pickaxes and a Contrail.
The Challenges have also revealed some items that will be returning and that there will likely be a similar setup as last year where a new weapon was unvaulted for 24 hours and replaced by another one. Presents and Sneaky Snowmen will be two of the items that will be returning.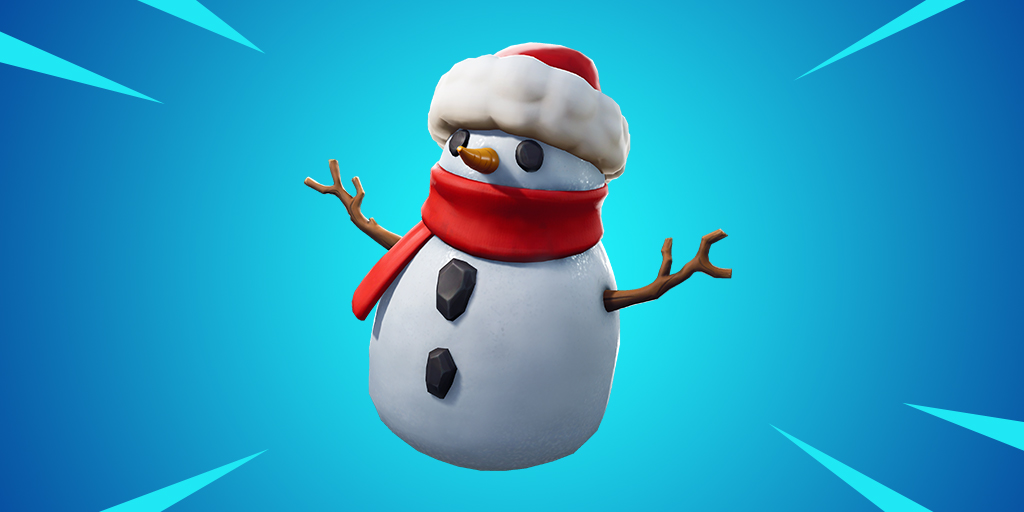 We will let you know as soon as these challenges are live and available to complete in-game and we will of course be making guides on how to complete these challenges as soon as they are available.