The third challenge for the Winterfest Event in Fortnite Battle Royale is now live. Here is the challenge you will need to complete and what the reward for completing it is.
It is now Day 3 of the Fortnite Winterfest Event, which means a new challenge can now be found from the Holiday Stocking in the Winterfest Cabin. Whilst at the Cabin, you can open a new present, which will award you with a free cosmetic. Remember, you will be able to open one present every 24 hours, so make sure you log in to get your free rewards.
There are already two challenges that have been released and can be completed for free cosmetics. Here are the challenges for the first two days of the Winterfest Event:
FORTNITE WINTERFEST DAY 3 CHALLENGE
For this event, you will need to search the Holiday Stocking to reveal the challenge for the day. The third challenge that has just been released is:
Eliminations with an Unvaulted Weapon (5)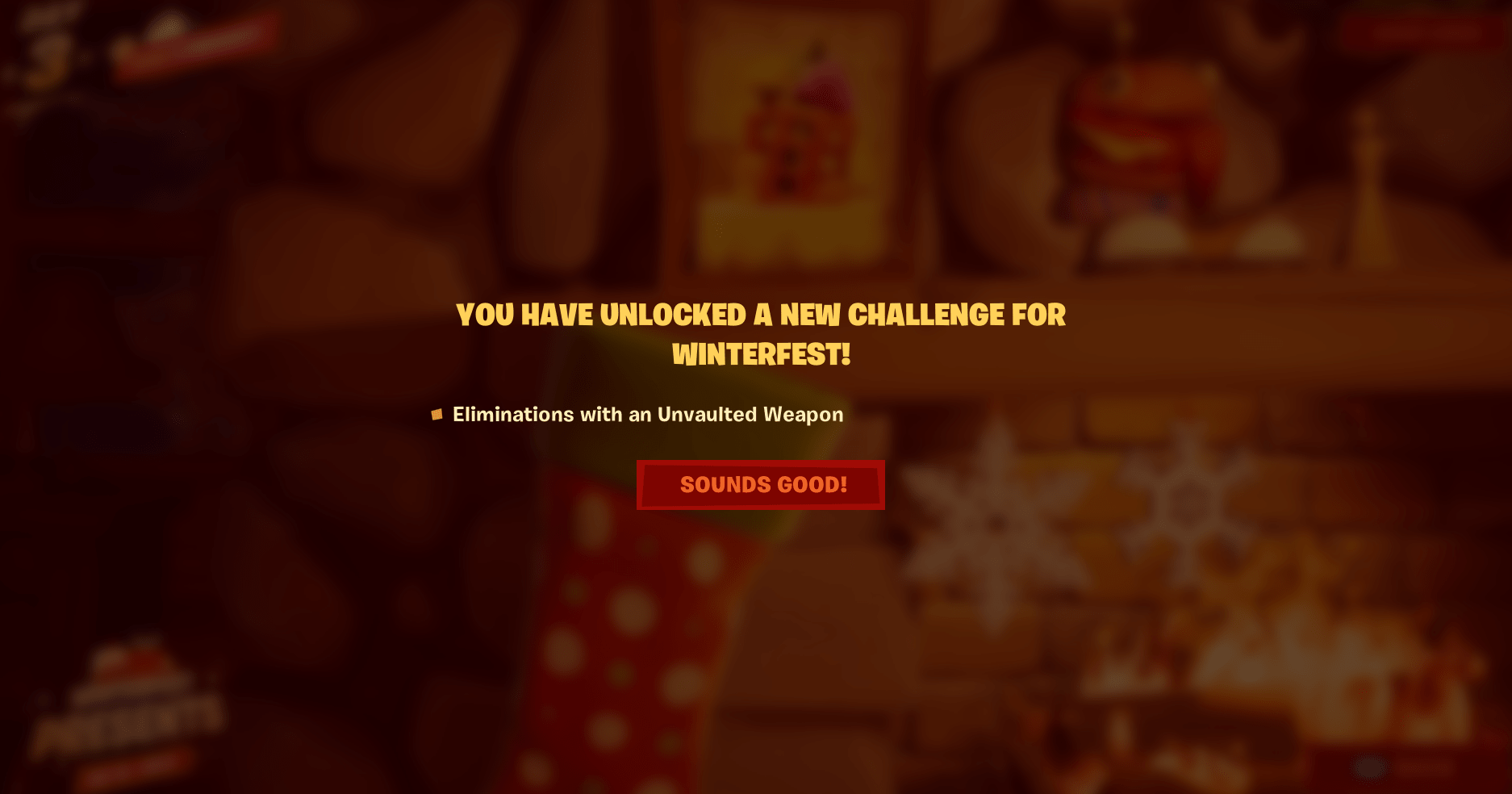 A new weapon is unvaulted on a daily basis for the Winterfest Event, which is the same as the 14 Days of Fortnite Event last year, and you will need to simply get five eliminations with the unvaulted weapon. The unvaulted weapon does change every 24 hours and the new weapon that has been unvaulted today is the Flint-Lock Pistol.
FORTNITE WINTERFEST DAY 3 REWARD
The reward for completing the Day 3 challenge is the Falling Snow Wrap. This Wrap is of Rare rarity and is part of the Winter Wonderland set. Here is what it looks like: