New posters have been seen around the Fortnite map which seems to hint at Travis Scott's Astroworld and there is also an object spotted in the sky. Here is what we know and what data-miners have found in the files so far.
Epic Games have partnered with many different companies to date and have held many live in-game events, with the latest being the Star Wars Event held at Risky Reels with an exclusive Rise of the Skywalker clip played in-game.
One of the other major events Epic Games were able to pull off in Fortnite was hosting the first Live Music Concert in a game, with millions of players worldwide tuning in. Marshmello was the first music artist that Epic had teamed up with and a live concert was playing at Pleasant Park.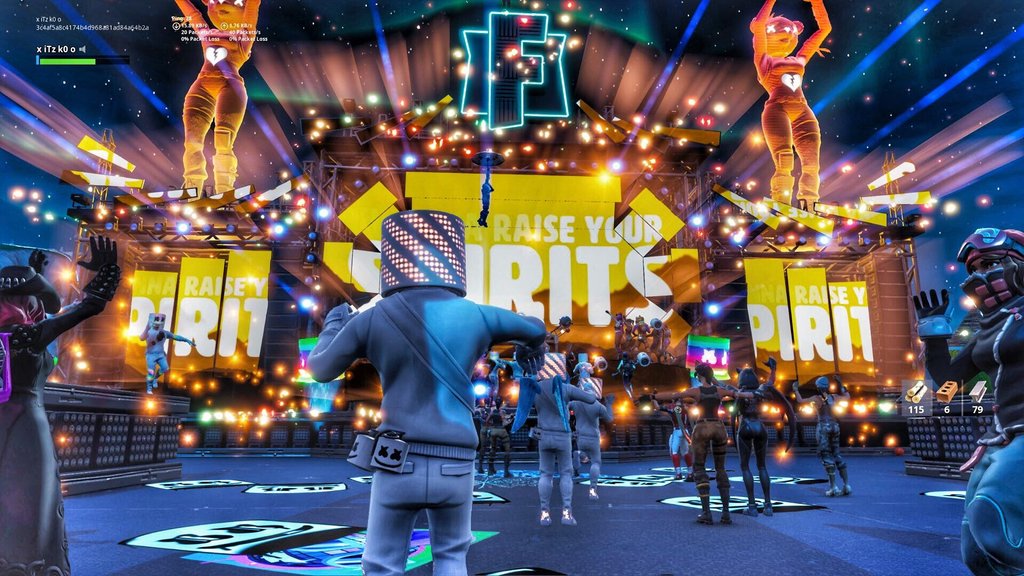 Travis Scott Fortnite Event
There has been some talk of there being a Travis Scott collaboration with Fortnite as data-miners had previously found files associated with the music artist, but nothing was really found at the time. An image was seen of a Travis Scott Skin in-game, however the authenticity of this image was never confirmed.
Fortnite Posters
It looks like there will be a music event coming soon to Fortnite as there are posters that have been found all over the Fortnite map, as can be seen below: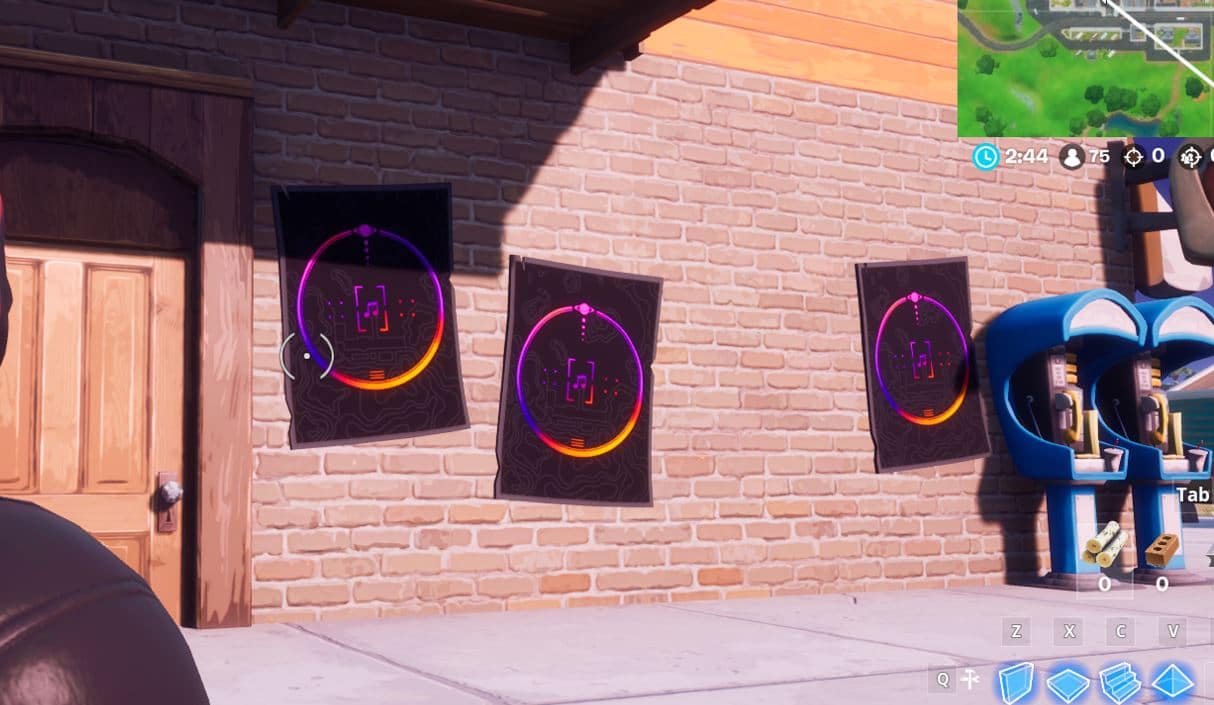 If you look closely at the background of the poster, you can see that it shows part of the map of Fortnite, particularly the islands around Sweaty Sands. The music icon is located on top of Sweaty Sands, which is where the event will more than likely take place.
Fortnite Purple Glowing Sphere in the Sky
There is also a purple glowing object in the sky, which is very far from the Fortnite Island. If you haven't seen it already, it can be spotted by looking upwards, east of the map. Here is what it looks like in-game:
It is very small at the moment, but you can just make it out in the distance. Some players have said that they can hear music when aiming at the object. This is all showing in-game now, but thanks to data-miners, we can take a closer look at this object.
Fortnite x Travis Scott Astroworld Leaks
Data-miners @FortTory and @XTigerHyperX have managed to get the object closer to the island and this is what it looks like:
A better look at the Astro World currently high in the Sky! pic.twitter.com/imRIzDJ1Uv

— FortTory – Fortnite Leaks & News (@FortTory) April 18, 2020
This Astroworld will slowly make its way closer to the island as the days go by and will go to Sweaty Sands at the end of its journey. How do we know this is a Travis Scott collaboration? Data-miner @HYPEX found that an audio and texture has just been decrypted, where you can hear part of Travis Scott's song, Highest in the Room. Here is what it sounds like:
This Audio & Texture just got decrypted! [Thanks to @MaikyMOficial for noticing the AES KEY)

YOU CAN HEAR TRAVIS SCOTT'S – HIGHEST IN THE ROOM SONG!! ITS CONFIRMED!! pic.twitter.com/HoUDRaiHq9

— HYPEX (@HYPEX) April 18, 2020
We do not know yet exactly when this event will take place in-game, but as always, we will keep you updated with the latest. Make sure you turn website notifications on for all the latest Fortnite news.