Here is where you will find the location of the XP Drop hidden in the Chaos Rising Fortnite Loading Screen.
This season, Epic have made many changes with one of them being the hidden object in the weekly Loading Screens. So far this season, players have been collecting the letters of FORTNITE with the Loading Screens showing the exact location.
Last week, the last E was hidden in the Loading Screen and once you have collected all the letters, you will unlock the Mystery Skin for this season, Sorana. It now seems as though the hidden object you will find in the Loading Screens for the rest of the season will be XP Drops, which will help you to progress in this seasons Battle Pass.
We will show you the clue for the XP Drop as well as the exact location it can be found. You will need to have completed at least eight challenges of the Chaos Rising Mission in order to find the drop location.
Chaos Rising LOADING SCREEN – HIDDEN XP Drop Location
The Chaos Rising Loading Screen is awarded to players who have complete eight challenges of the Chaos Rising Mission and this Loading Screen also reveals the location of Sorana's cosmetics. You can see how to unlock all of Sorana's cosmetics and Skin Styles by clicking here.
Here is what the Chaos Rising Loading Screen looks like: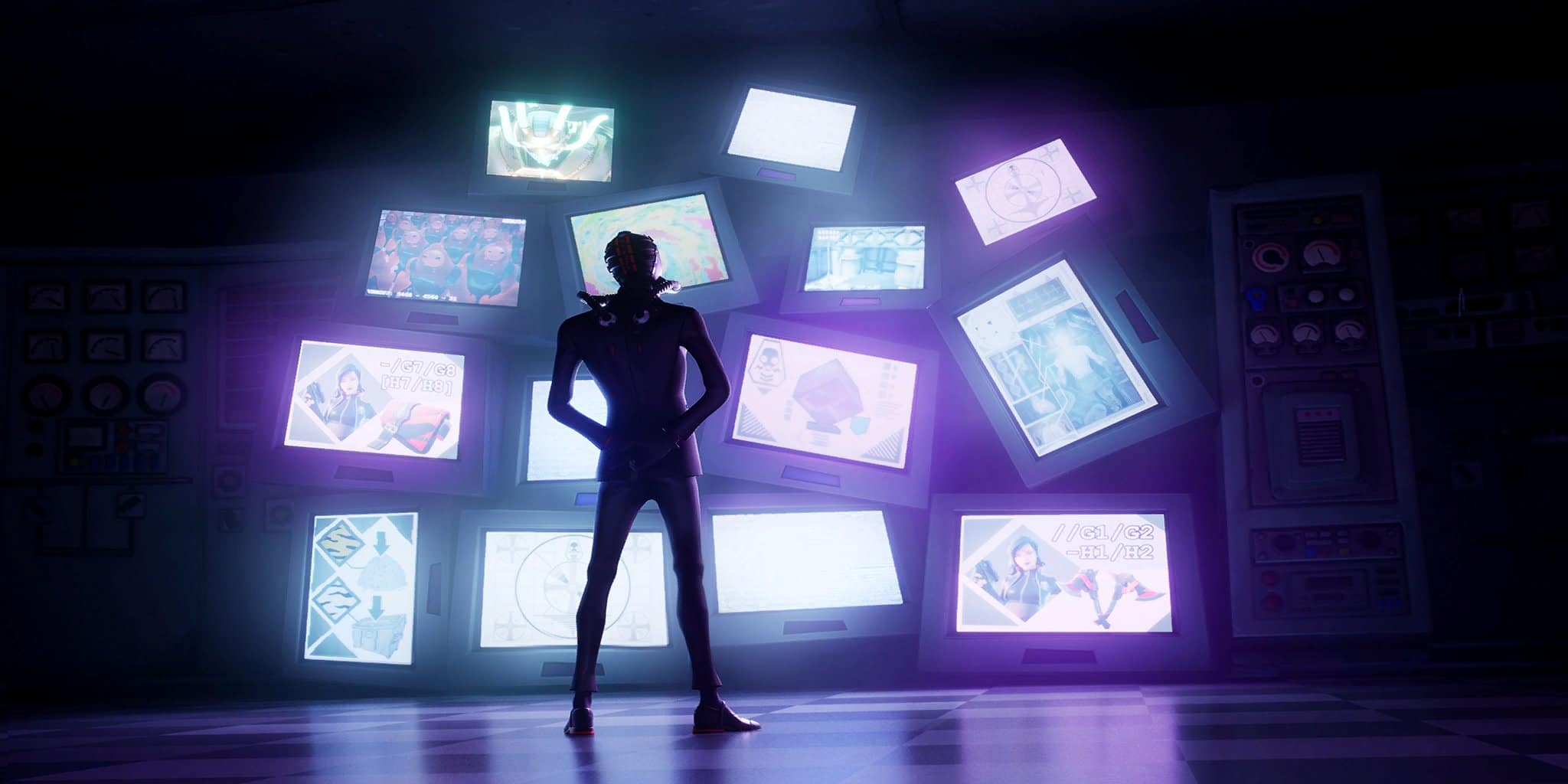 There is one monitor that shows the exact location of the XP Drop, which is on the right of the arm. We have zoomed into the Loading Screen so you can see the clue for the XP Drop and where it is located:
If you look closely at where the XP Drop icon is, you can see it is next to Kevin the Cube, which is located in Steamy Stacks. You will find the XP sign next to the cube. Here is the exact location on the map: