Here are all of the Challenges you will need to complete for the Chaos Rising Mission in Fortnite Battle Royale.
Missions are released every week in Fortnite Battle Royale on Thursdays and this season there are eleven challenges/objectives to complete. Once you have completed eight of these challenges, you will be awarded with a new Loading Screen.
For all the Missions so far this season, there has been a clue in the Loading Screen as to where you can find a hidden letter somewhere around the Fortnite map. As this is the ninth Mission to be released, there are no more letters to find for FORTNITE and so Epic have replaced this with something else for this week.
FORTNITE CHAPTER 2: SEASON 1 WEEK 9 Chaos Rising MISSION CHALLENGES
The ninth Mission is called Chaos Rising and here are all of the challenges/objectives for this Mission.
Click any of the highlighted challenges to view a guide on how to complete it.
Search Ammo Boxes at Steamy Stacks or Holly Hedges (7)
Skydive through rings in Steamy Stacks (1)
Deal damage to opponents from below (250)
Eliminations with Shotguns (3)
Use a Zipline in different matches (2)
Elimination from within 5 meters (3)
Search Chests in a single match (5)
Deal damage to opponents while in water (500)
Here is the Chaos Rising Loading Screen you will unlock for completing eight challenges: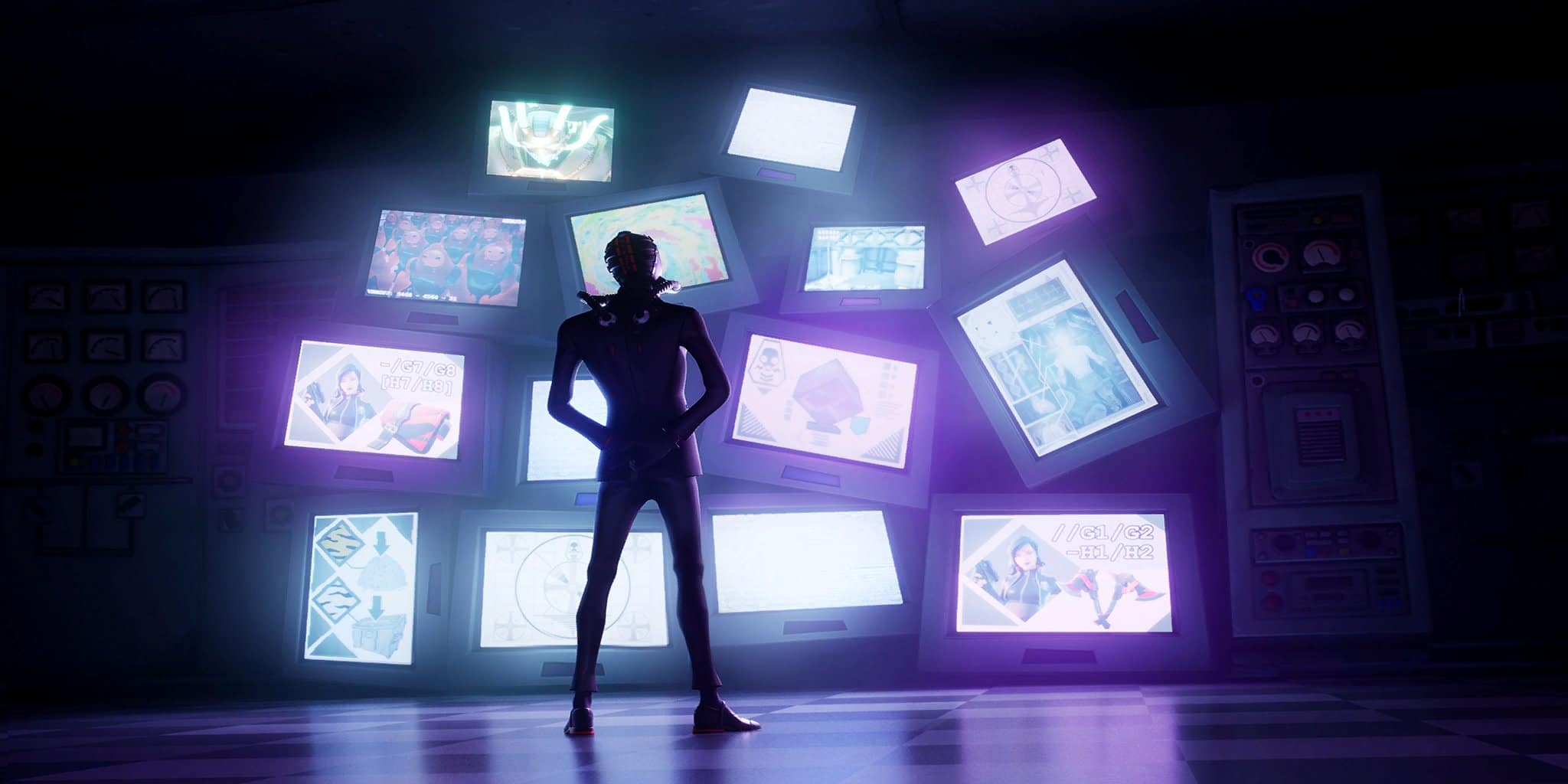 We will be releasing guides on how to complete these challenges, where necessary and we will be showing you where the XP Drop location is as soon as it is available.
The Chaos Loading Screen also has the clues as to where you can find different styles and cosmetics for the Mystery Skin this season, Sorana. The Loading Screen shows the co-ordinates of Party Crashers Pickaxes, Ready Ruck Back Bling and two different Skin Styles and these are available to collect in-game now. Here are guides to help you to collect the cosmetics and styles for Sorana: