Here's the Fortnite locations for the steel bridges for the dance at the green steel bridge, the yellow steel bridge, and the red steel bridge.
The Fortnite week 9 challenges will be unlocking soon. This week's challenges are called "Chaos Rising". As usual, there are eleven challenges for players to complete and a loading screen, Chaos Rising, unlocking upon completing eight challenges.
The Chaos Rising loading screen provides the locations to the Sorana secret skins Back Bling, Pickaxe, and skin styles. We've covered the locations which you can check out below:
One of the Fortnite challenges for week 9 is to dance at different steel bridge locations on the Fortnite map. We've found and marked all the different colored steel bridge locations in our guide below.
Dance at the Green Steel Bridge, the Yellow Steel Bridge, and the Red Steel Bridge
Fortnite Green Steel Bridge Location
The location for the green steel bridge in Fortnite can be found at F4 on the map. It's south east of Frenzy Farm. Here's the location of the bridge on the map: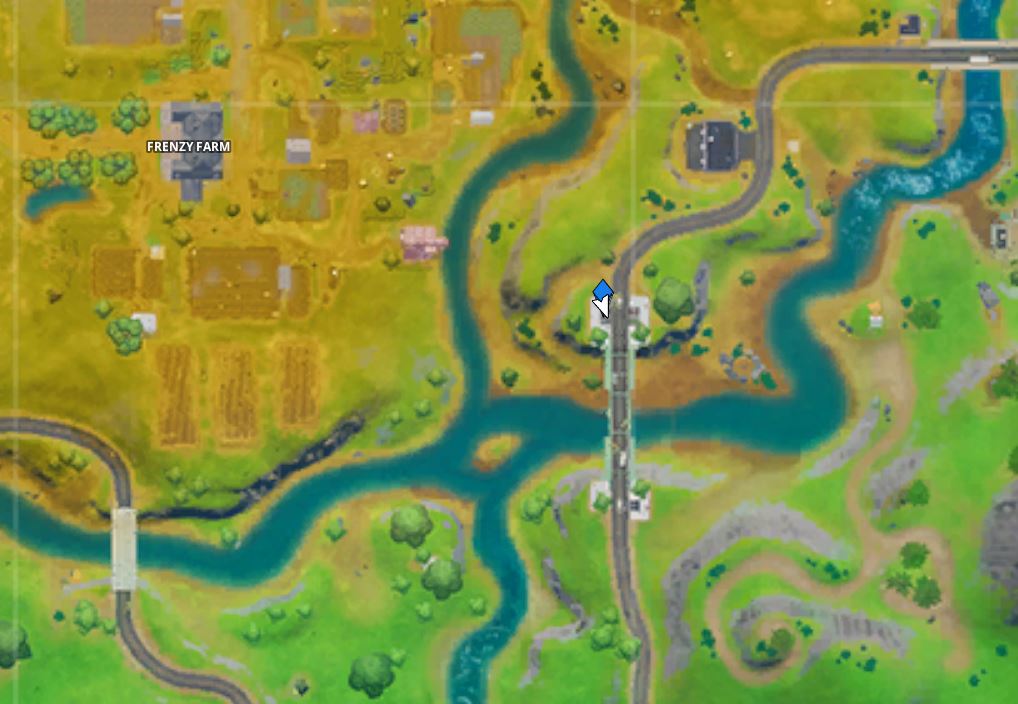 Here's what it looks like in-game:
Fortnite Yellow Steel Bridge Location
The Yellow Steel Bridge in Fortnite can be found at F7 on the map. That's directly east from the Misty Meadows named location. Here's the exact location on the map: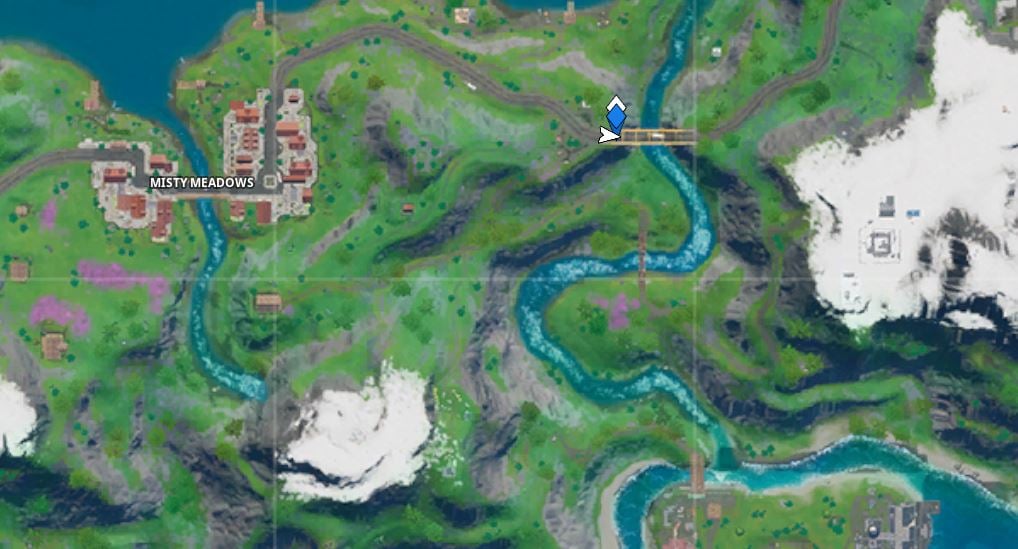 Here's what the yellow bridge looks like in-game:
Fortnite Red Steel Bridge Location
The red steel bridge is located at D3 on the Fortnite map. The bridge is close to Pleasant Park, simply head east from the popular drop location and you'll come across the red bridge. Here's the map location: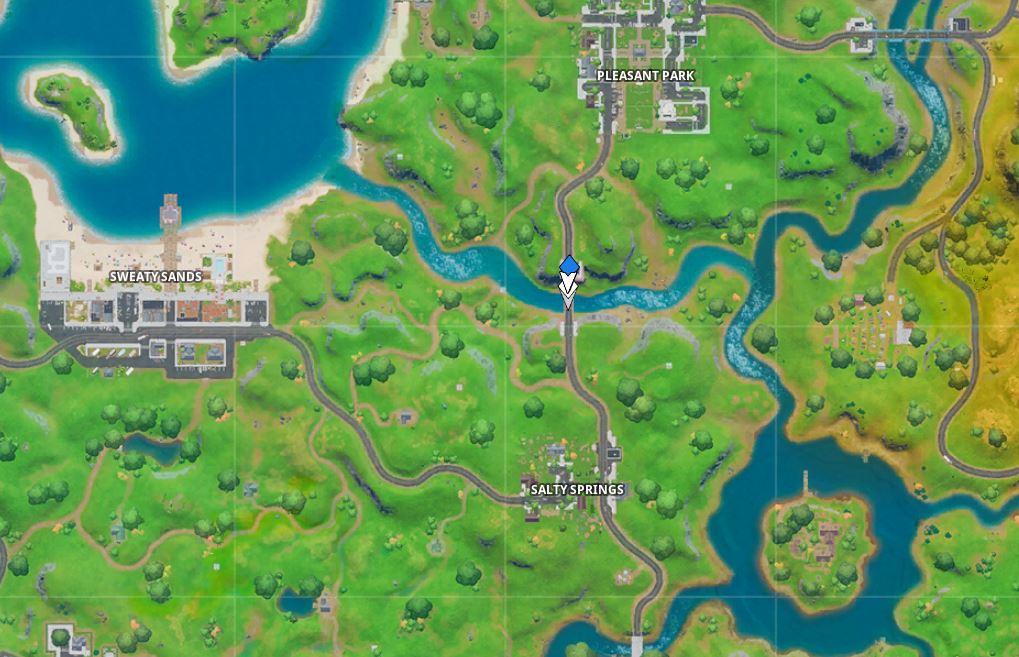 Remember, this challenge isn't to visit the different steel bridges in Fortnite. You need to dance at each bridge in order to complete this challenge.
Be prepared to fight on these bridges as they'll be a bunch of players looking to complete this challenge as quickly as possible. Good luck!