The Merry Mint Axe is now being given out to players that managed to get a code and redeem it on the Epic Games website.
Update: The Merry Mint Axe codes will be officially available on November 6th. The Darkfire bundle should come with a code if purchasing in select retail stores.
Epic Games have provided free Fortnite skins in the past for PlayStation Plus players as well as free cosmetics from event challenges. Epic also provided free cosmetics including a wrap for the YouTube Drops collaboration.
On October 25th, players began posting images of a Fortnite card with a new pickaxe called "Merry Mint Axe". These cards were being handed out at GameStop stores with a code at the back of the card. The code is redeemed on the Epic Games site, and when these codes were being handed out, the code would work but players weren't receiving the Merry Mint Axe.
In today's v11.10 Fortnite update, Epic added the Merry Mint Axe to the files, and after downtime had ended, players began receiving the limited pickaxe. The pickaxe is Epic rarity and the description of it is "Refreshingly festive", and is part of the Frosty Fights set.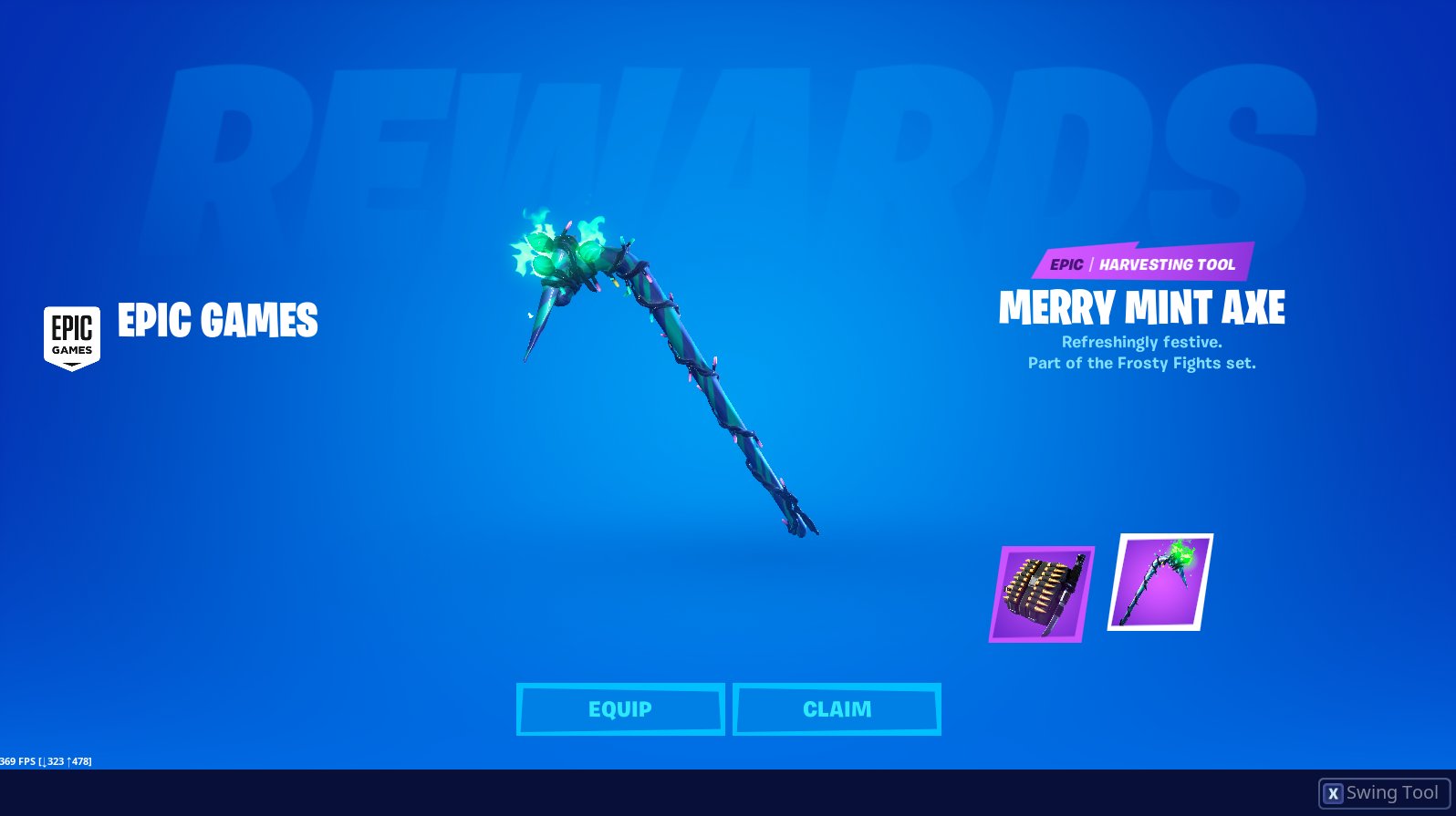 How to get a Merry Mint Axe Pickaxe Code
For those who received the Merry Mint Axe code a few days ago, they simply had to go to a GameStop store and ask for the card with the code on it.
Epic released a blog post regarding V-Bucks cards coming to retailers. In the blog post, Epic also mentioned the Merry Mint Pickaxe and stated that select retailers in the US, UK, France, and Germany will include a gift code for the new pickace with any purchase of an officially licensed Fortnite product whilst supplies last.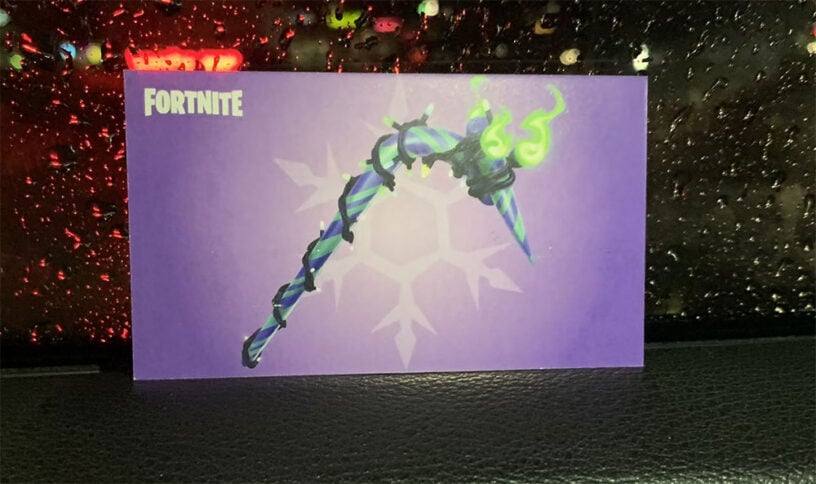 There's no information in regards to which products include the gift code for the Merry Mint pickaxe, but it'll likely be included in Fortnite Nerf products along with several Fortnite figures they have available worldwide.
How to redeem the Merry Mint Pickaxe Code
If you're lucky enough to find yourself with a code for the Merry Mint Pickaxe, you need to head over to Fortnite redeem code page that you'll find over here and enter the code. As these are already being sent out for those that already redeemed the code prior to the pickaxe being added to the files, you'll likely see the Merry Mint Pickaxe in your locker as soon as you redeem your code.
Here's our coverage of today's v11.10 update including new leaked skins and other cosmetics: