Here's the list of all the Fortnite Winterfest 2021 rewards including two free Christmas-themed skins from presents.
For the past two years, we've had a Winterfest event. Unfortunately, last years Christmas event didn't live up to the expectations from the previous year due to the removal of the Winterfest cabin.
However, this year the cabin will be making a return along with daily presents. We've covered the release date for the event over here and players are excited after looking at all the leaks posted by data-miners.
As we've seen from the previous Christmas events, we'll be getting daily challenges to complete which will provide both season 1 XP along with cosmetic rewards.
They will also be free daily cosmetics from the presents in the cabin and although we don't know what they all look like, we know what cosmetics will be available including the two free Winterfest skins.
Free Winterfest Fortnite Skins 2021
Last year, players could get the Frost Squad and Snowmando skins for free. They were unlockable by completing nine and twelve of the challenges from Operation Snowdown.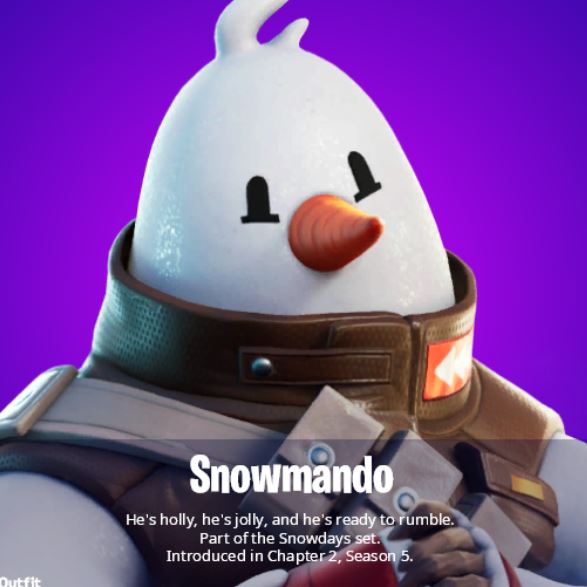 We're not one hundred percent sure how we'll unlock the free skins this year, but we'd assume you will get them from the presents in the Winterfest Cabin. There's also a chance one will be available through presents and the other through the daily challenges.
Either way, thanks to data-miners we know what the two free Fortnite skins are. We don't know the names as they're currently encrypted but one if a frozen peely skin and the other is red version of the BlizzaBelle Skin.
BlizzaBelle & Frozen Peely
The Blizzbelle skin will be available in a blue style for PC players but everyone will be able to get the red version from the Winterfest event. Here's a look at the two skins: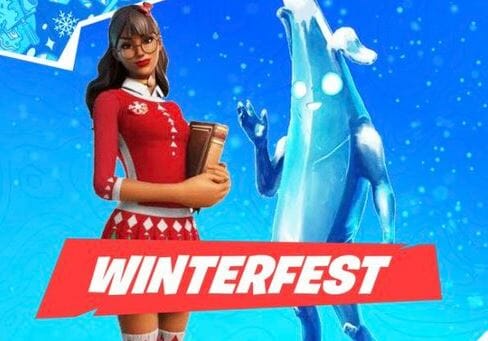 Present Rewards
We don't know the official names of all the rewards you'll get from the Winterfest presents, but we know the total list of cosmetics:
Winterfest 2021 Banner
Foundation Contrail
Holiday Sweater Wrap
Winterfest 2021 Loading Screen
2021 Music Pack
"Epic Yarn" Emote
"Scholar Festive" Skin (not Blizzabelle)
"Scholar Festive" Pickaxe
Winter Lights Wrap
2021 Spray
"Shovel Male" Pickaxe
Fortnite x Matrix Glider
Animated Emoticon
"Banana Winter" Skin