Epic Games released the v7.20 Fortnite update today, which included a few map changes.
Instead of creating new maps for Fortnite Battle Royale, Epic prefers to constantly update and evolve the current map. Due to the festive period, there have been no major updates to the game. Epic released three content updates, none of which had any map changes. However, with today's v7.20 update, Epic introduced a few map changes which can be seen below thanks to LootLakeBR:
Polar Peak
A floating ice sphere has appeared above the location where the Infinity Blade was located at Polar Peak. Leaks suggest an Ice Storm or "Mooney" event will be coming to the game in the near future. Files found in the latest update suggest this sphere will break during or in the lead up to the event.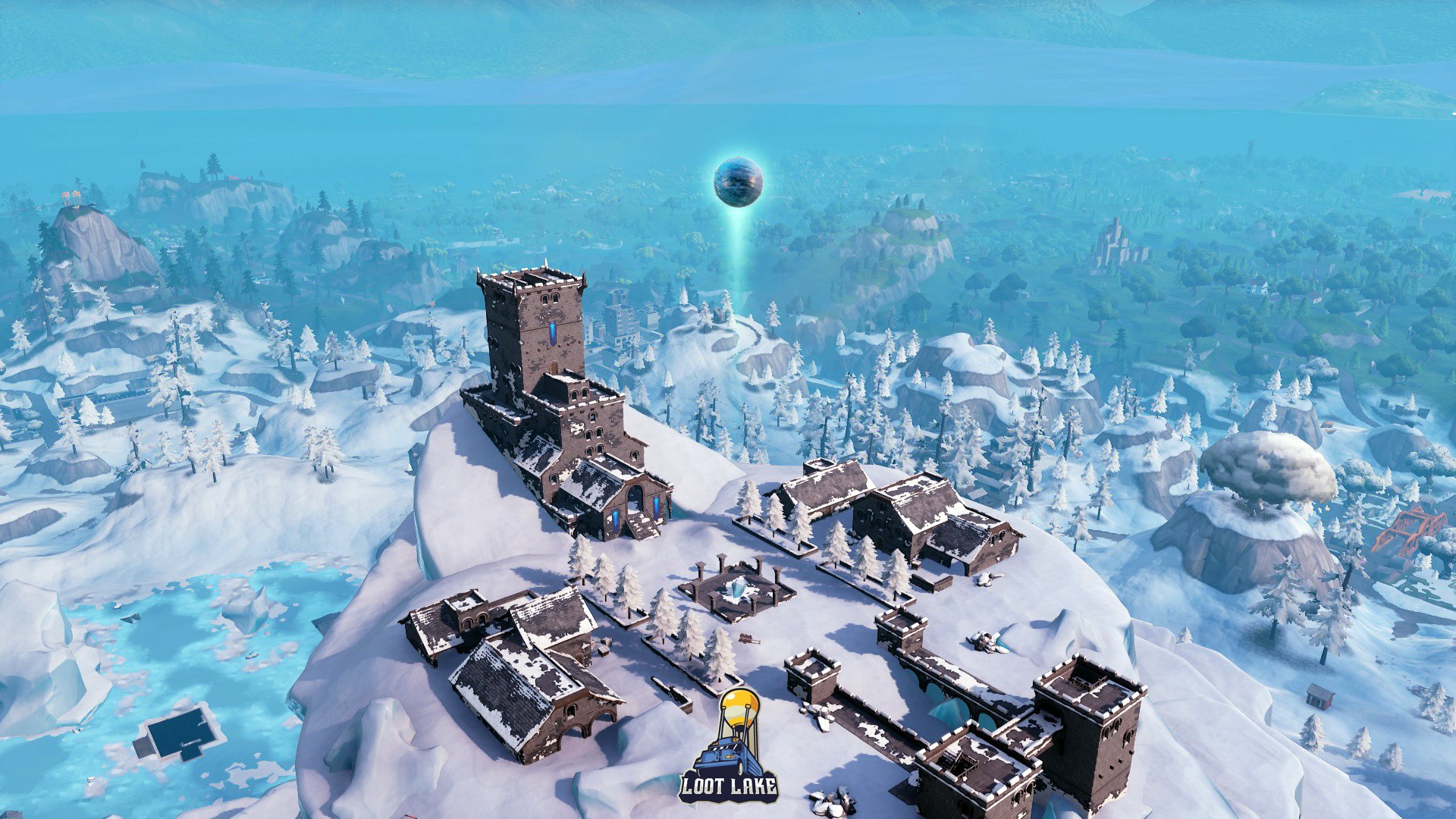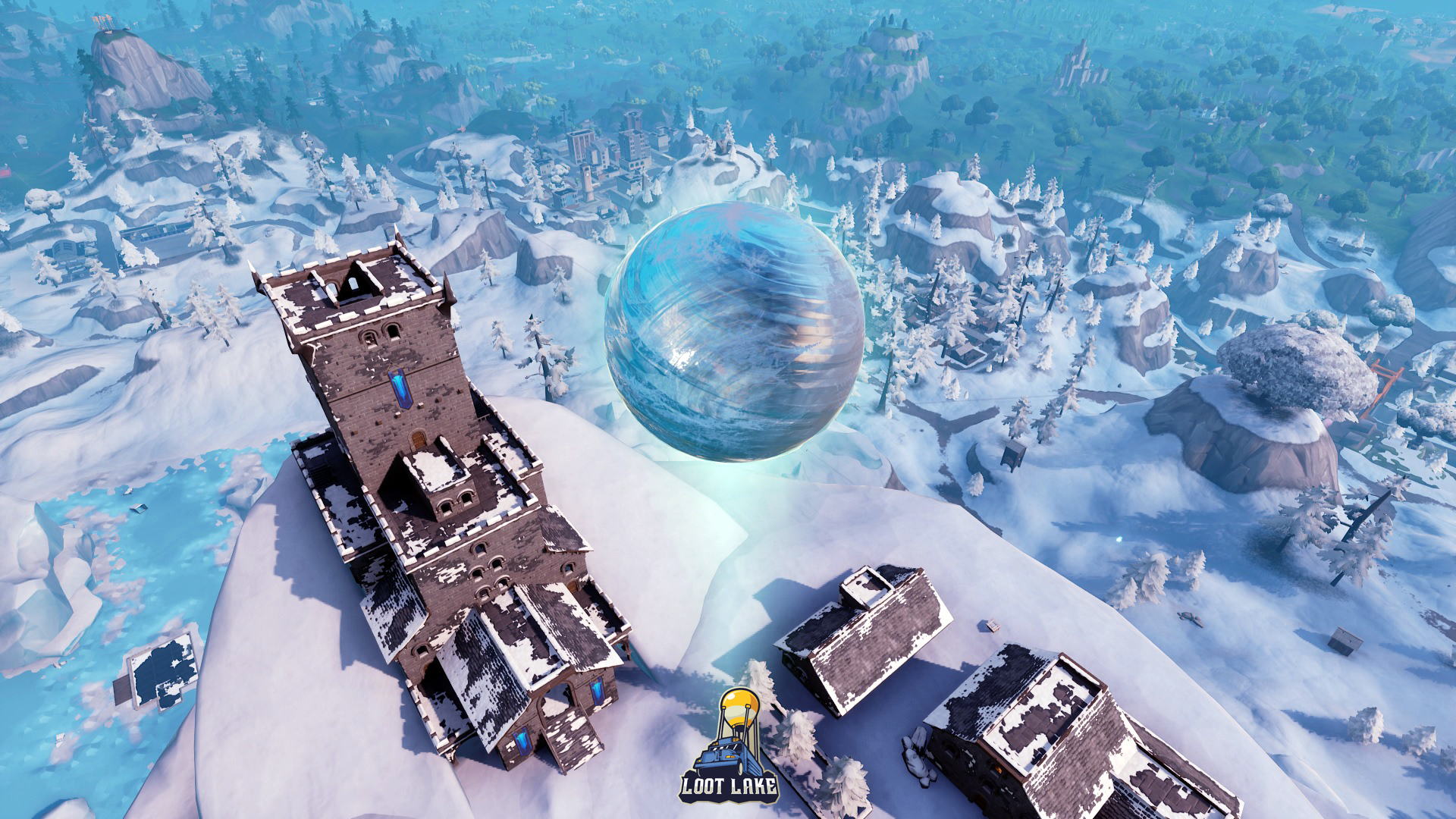 The ice at the Polar Peak castle continues to thaw, revealing more of the castle's dungeon and the eggs within it.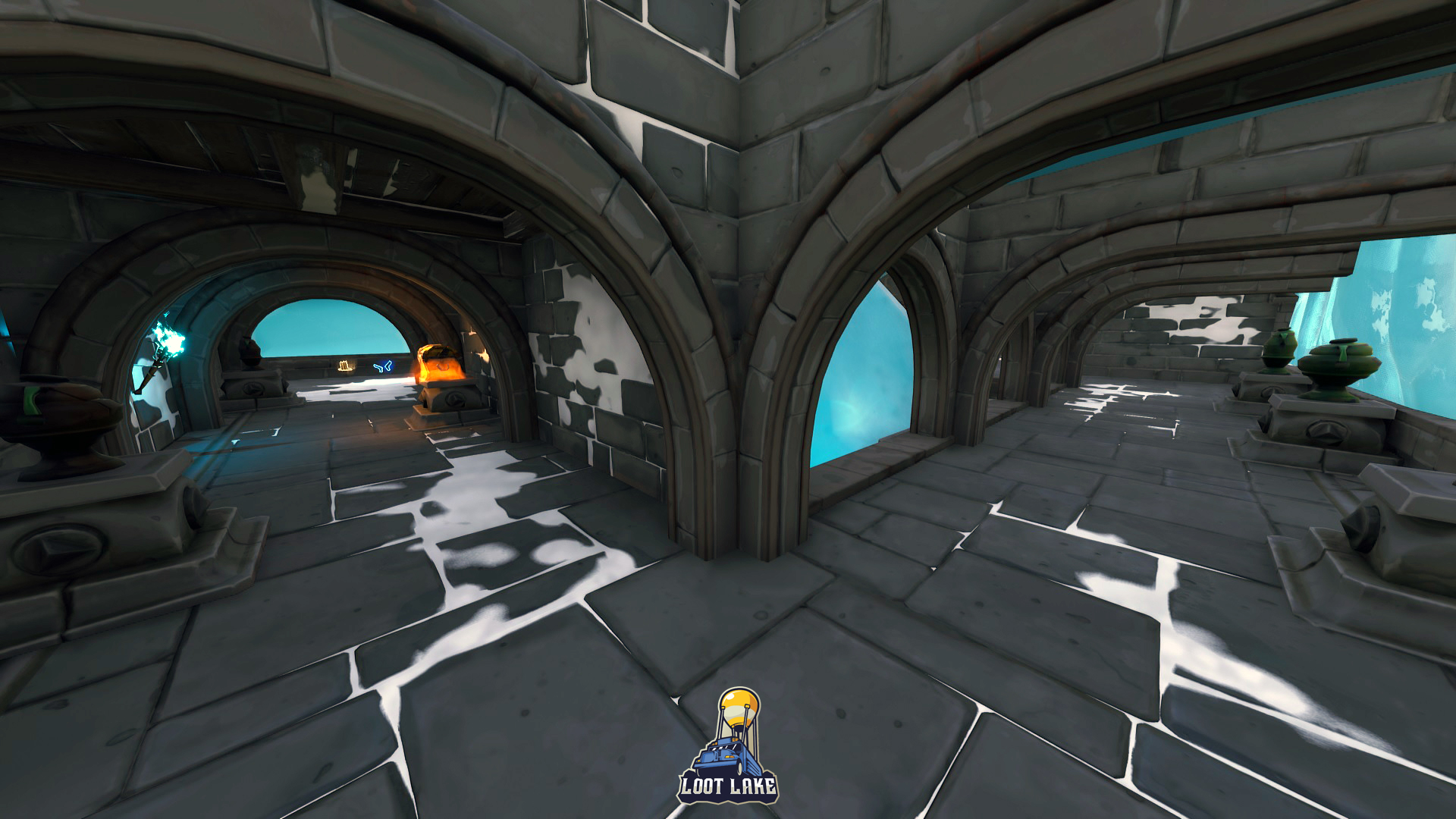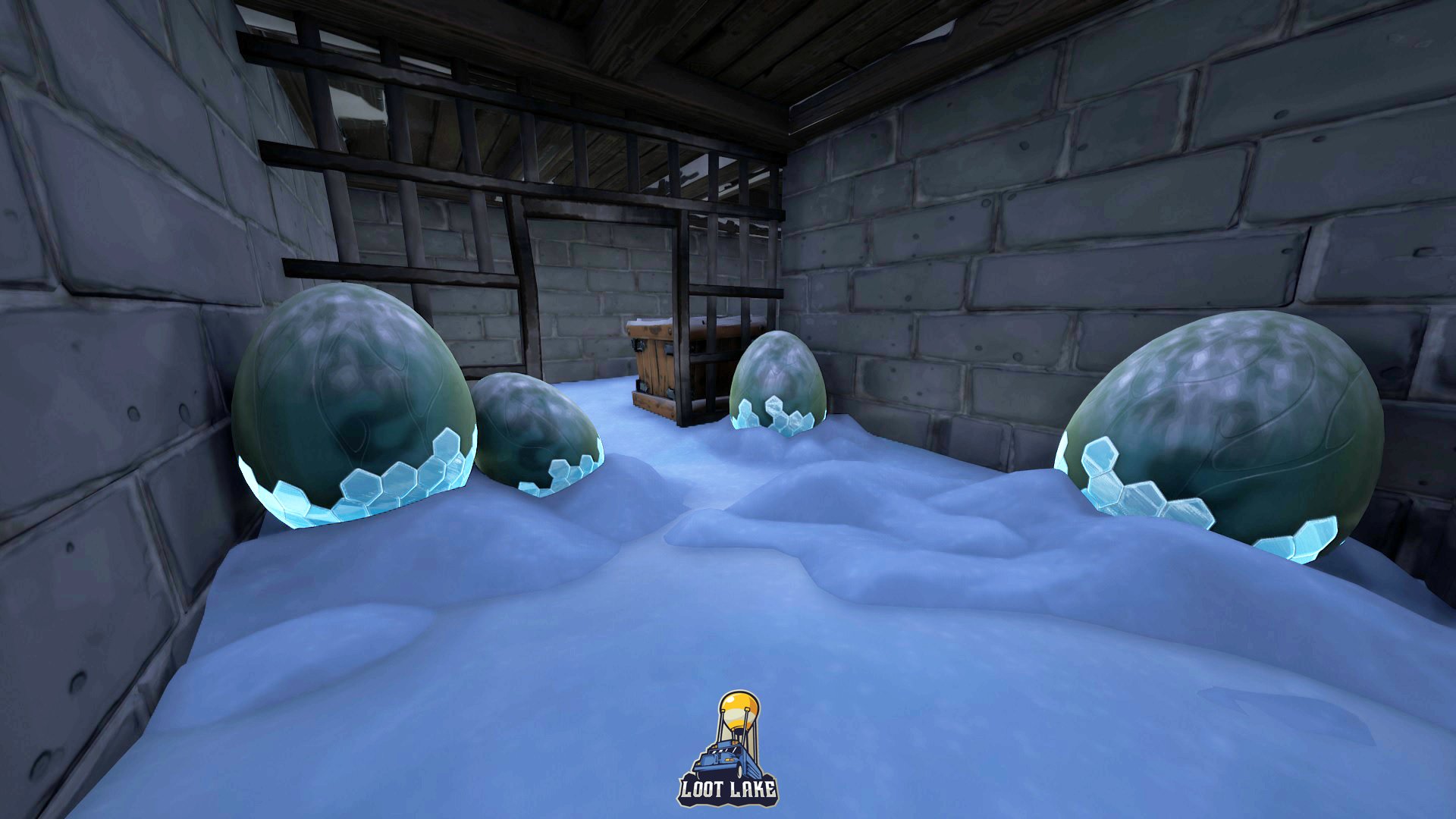 Tilted Towers
The reconstruction of the building in Titled Towers is almost complete. With the bad luck this building has had in the past, I can't see the building lasting too long in it's finished state.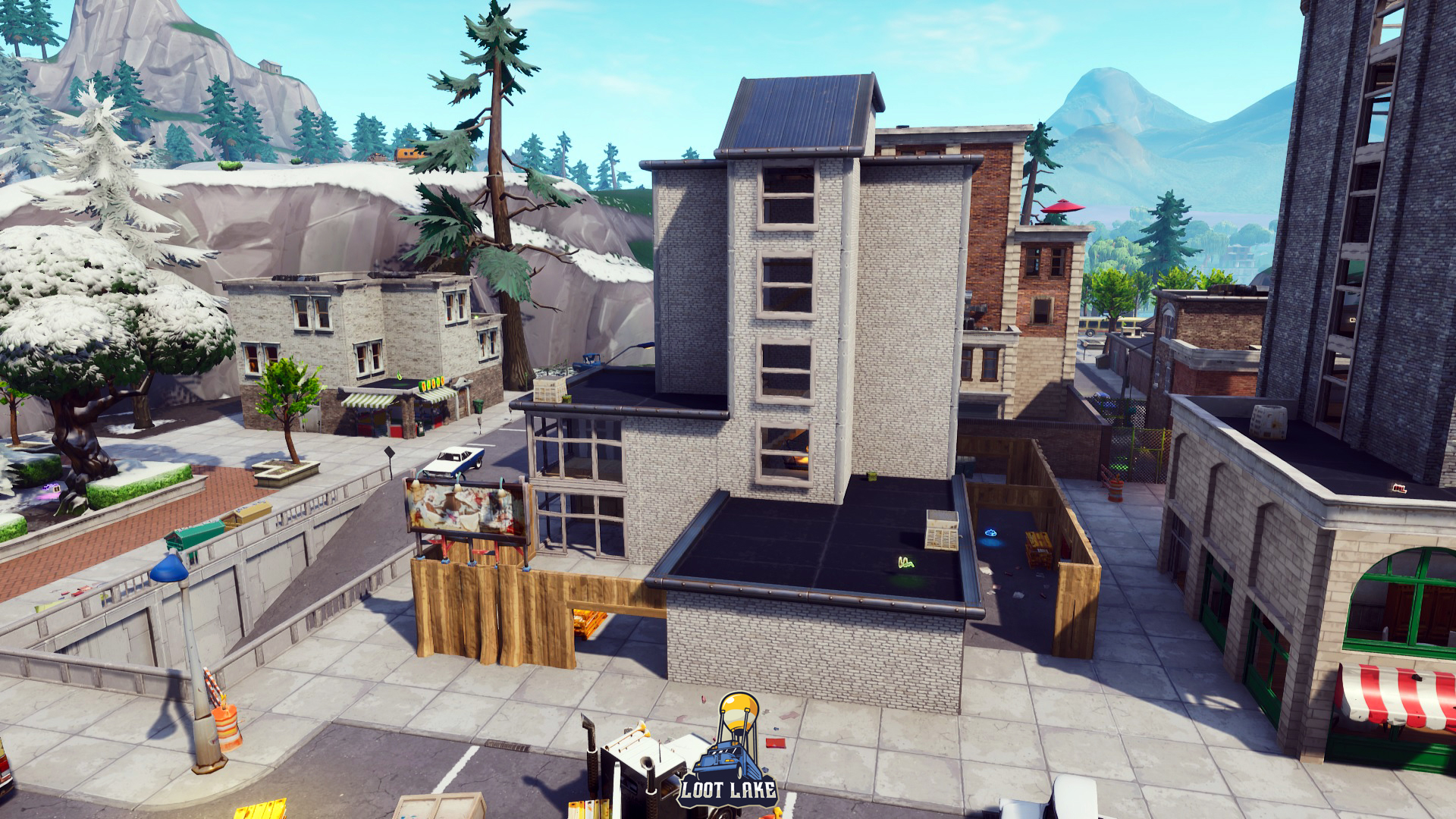 SoftDeeZ Shop
The diner near Paradise Palms has been changed into the SoftDeeZ ice cream shop.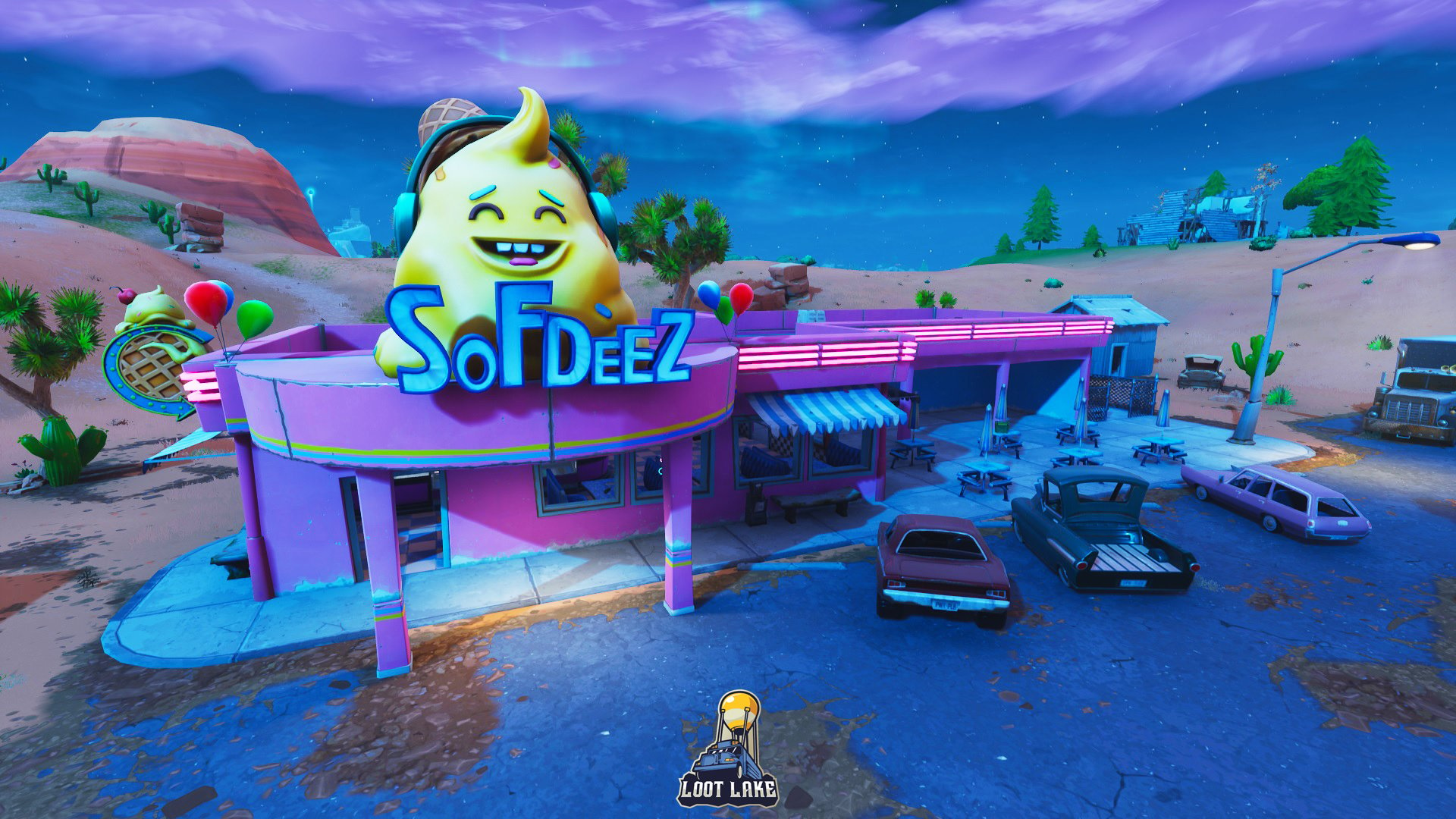 Stone Man Statue on the Move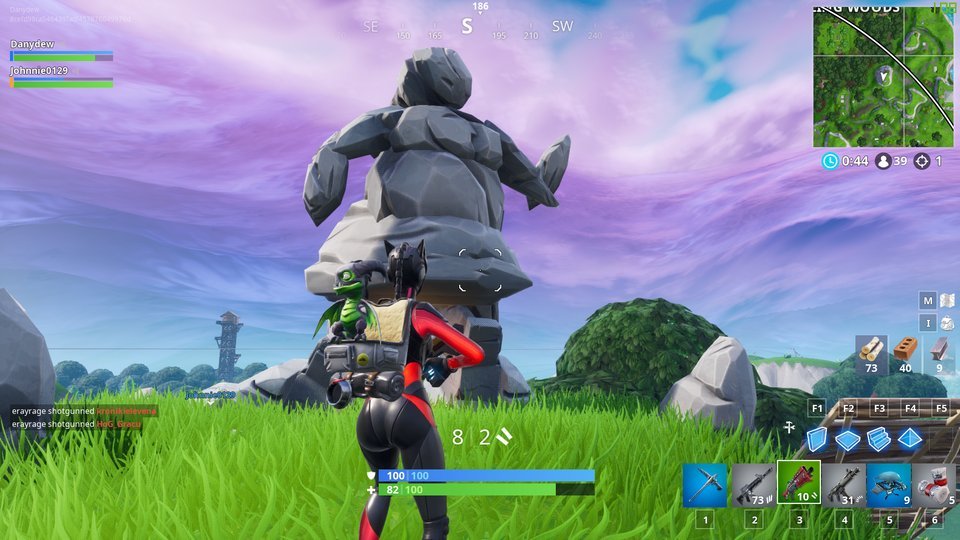 The Stone man statue is on the move. The Statue can now be found near Lonely Lodge.
If there are any map changes missed, feel free to mention them in the comments section below.