A giant eye can be seen at the base of Polar Peak in Fortnite Battle Royale, which could lead to a new collaboration happening soon.
Polar Peak was first added in Fortnite Battle Royale at the start of Season 7 when the snow biome was introduced. This POI (Point of Interest) is located on top of an iceberg and at the end of Season 8, we saw a volcanic rock hit into the ice. This has caused some cracking in the ice and in the v9.10 update, there were strange noises coming from the ice and it seemed to be breaking.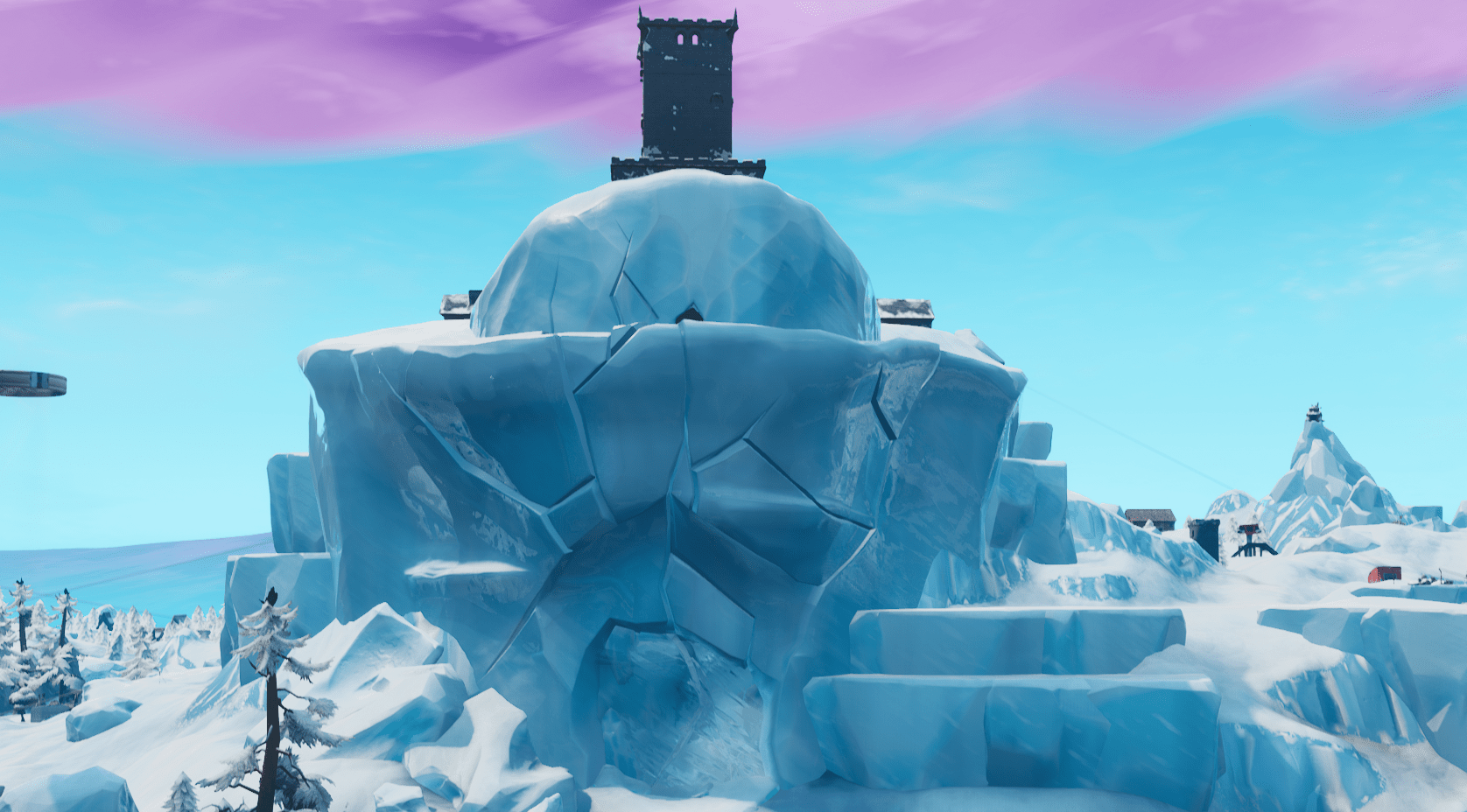 It was speculated that there was something stuck in the ice that was trying to break out and it seems last night more of the ice has melted away, revealing a giant at the base of the iceberg, as seen below. When you actually stand in front of the eye, it actually follows you when you move around.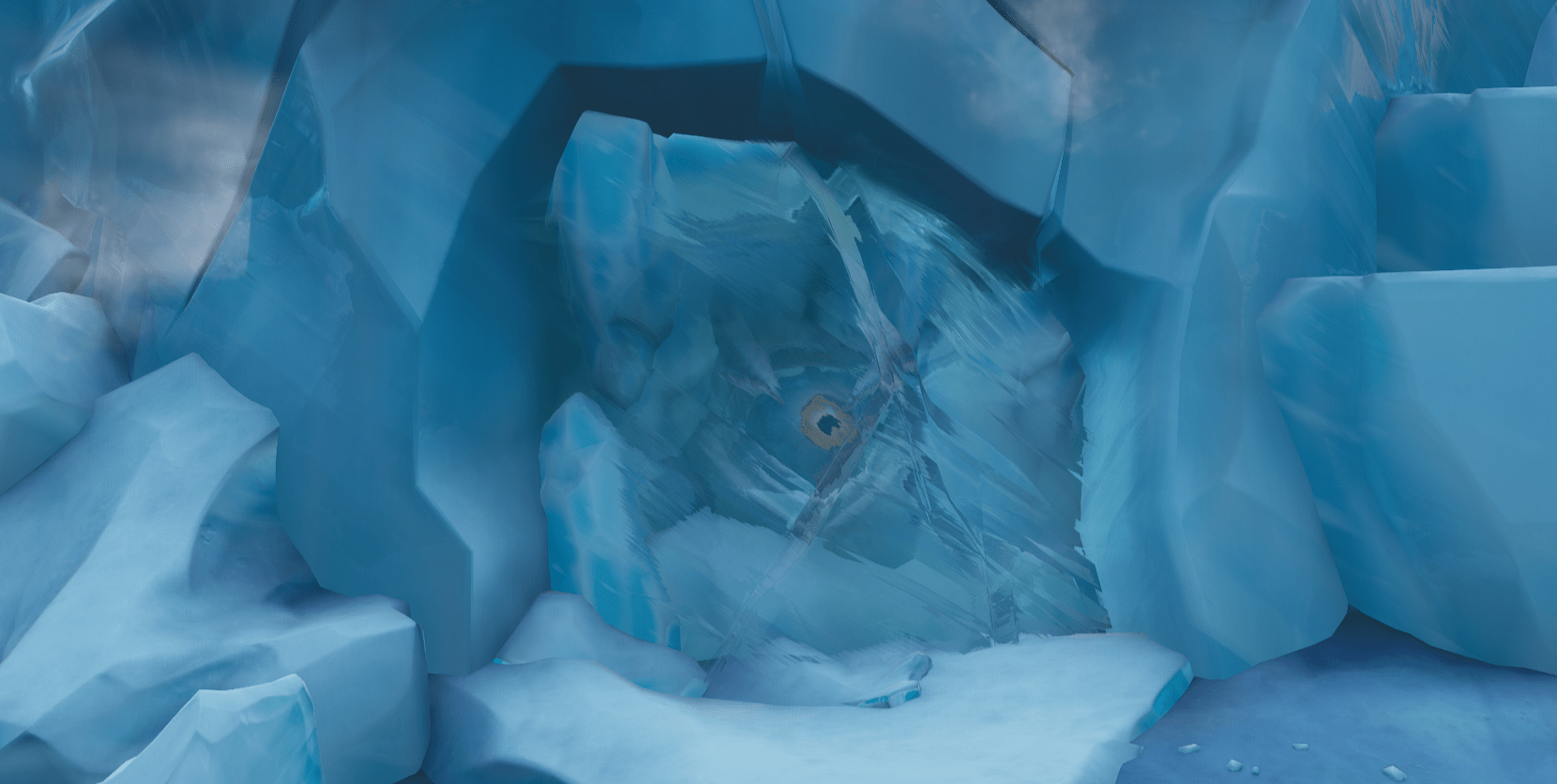 The Godzilla:King of the Monsters has just been released in theatres and they have already collaborated with another popular Battle Royale game, PUBG (Playerunknown's Battlegrounds) and it is possible Godzilla will also be collaborating with Fortnite.
At the moment, there is another collaboration that is live in Fortnite, the Fortnite x Jumpman event, which will be ending in 6 days. This collaboration doesn't affect the map as the Downtown Drop LTM (Limited Time Mode) is in a player made creative map, which may have intentionally been done so that changes could be made on the core map leading up to the Godzilla collaboration.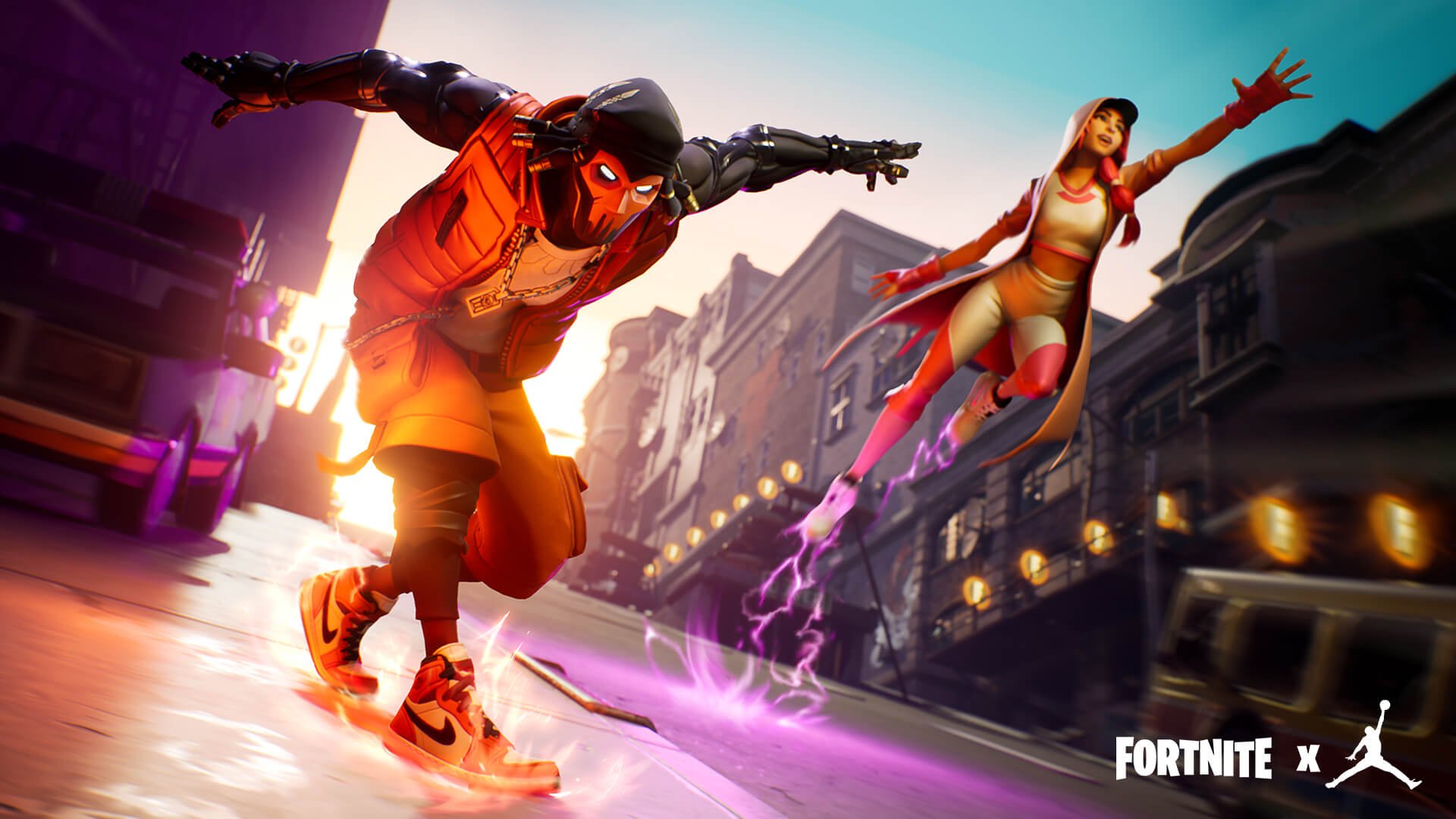 Nothing has been confirmed as yet, but it is very possible the King of the Monsters will be causing havoc on the map soon. It could be a monster that is related to the storyline, possibly the mother of the eggs that the Prisoner had taken to the volcano in Season 8, but we will have to wait and see what Epic have in store.
We are coming up to the fourth week of Fortnite and there have already been two collaborations this season. The first collaboration was with John Wick and the Jumpman/Michael Jordan collaboration is still live. Could we be seeing more collaborations throughout the whole of Season 9?
Make sure you follow us on Twitter, @Fortnite_BR and turn on website notifications for all the latest news on Fortnite Battle Royale.