One of the challenges for Season 5, Week 3 is to follow the treasure map found in Flush Factory. You do not have to visit Flush Factory to find the map as we have it here: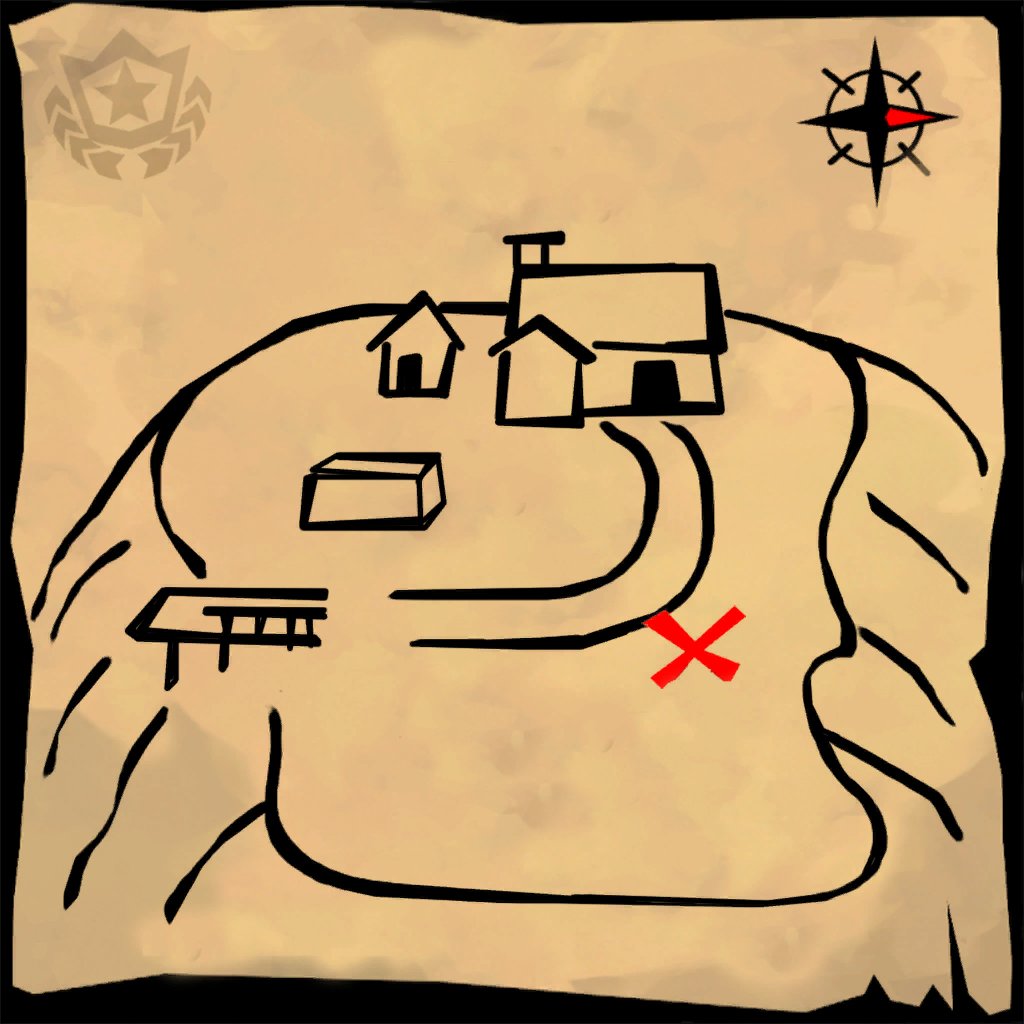 The Star can be found on the mountain in between Shift Shafts and Fatal Fields, which is F8 on the map. It is next to the path that is leading up to the house, that is situated on the mountain. We have highlighted the location of the Battle Star below:
Once you have got to this location, simply interact with the star to complete the challenge.
Here's a video to show the exact location:
Following treasure maps found in different locations has become one of the standard challenges in Fortnite, with only the location being changed. We will most likely be seeing a few more treasure map challenges in this season.