One of the challenges for Season 5, Week 6 is to 'Search where the Stone Heads are looking'. The Stone Heads were added to Fortnite in this season and there are seven heads, dotted around the map in various different places. There was speculation at the start of the season as to what the Stone Heads were actually facing and what would be happening in this location and it seems as though it was in preparation for this challenge.
The location of the Battle Star to complete this challenge can be found east of Shifty Shafts, south-west of Salty Springs, at F7 on the Fortnite map below: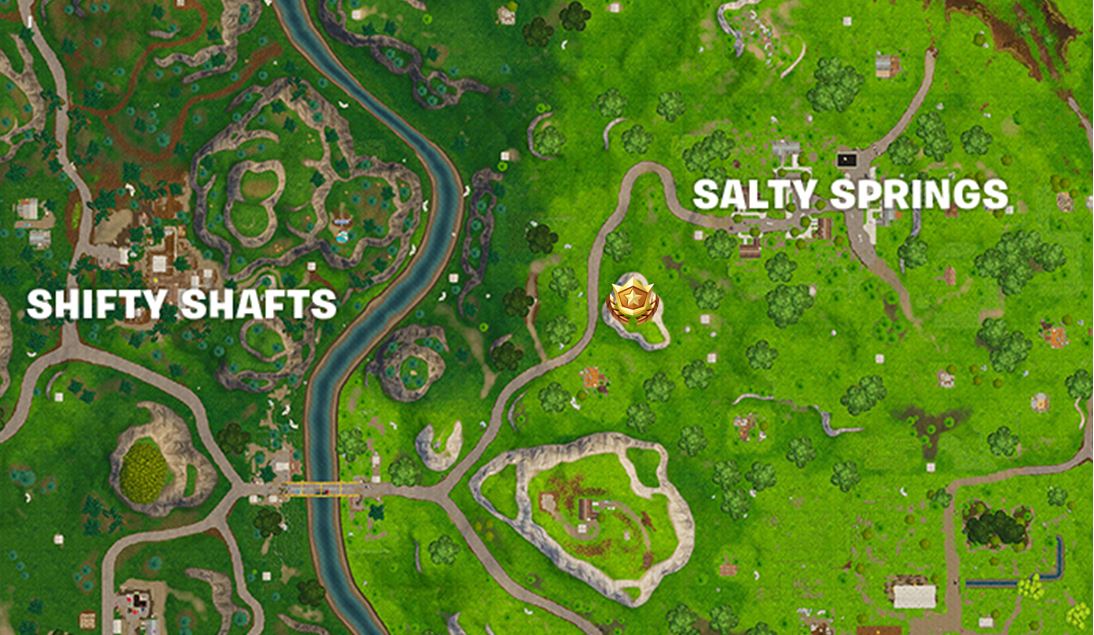 Once you have found the location of the star, simply interact with it to complete the challenge. You can see the exact location in the video below:
Remember you will need to finish the game in order for the challenge to be registered as being completed.
The Stone Heads are a great place to land as they can have up to three chest spawns, which gives you a good chance of getting some good loot early in the game and guarantees you will get a weapon, providing no one lands with you! There are also some rift portals that can be found by the Stone Heads, which is extremely helpful as they essentially give you another drop and helps you to get around the map quicker.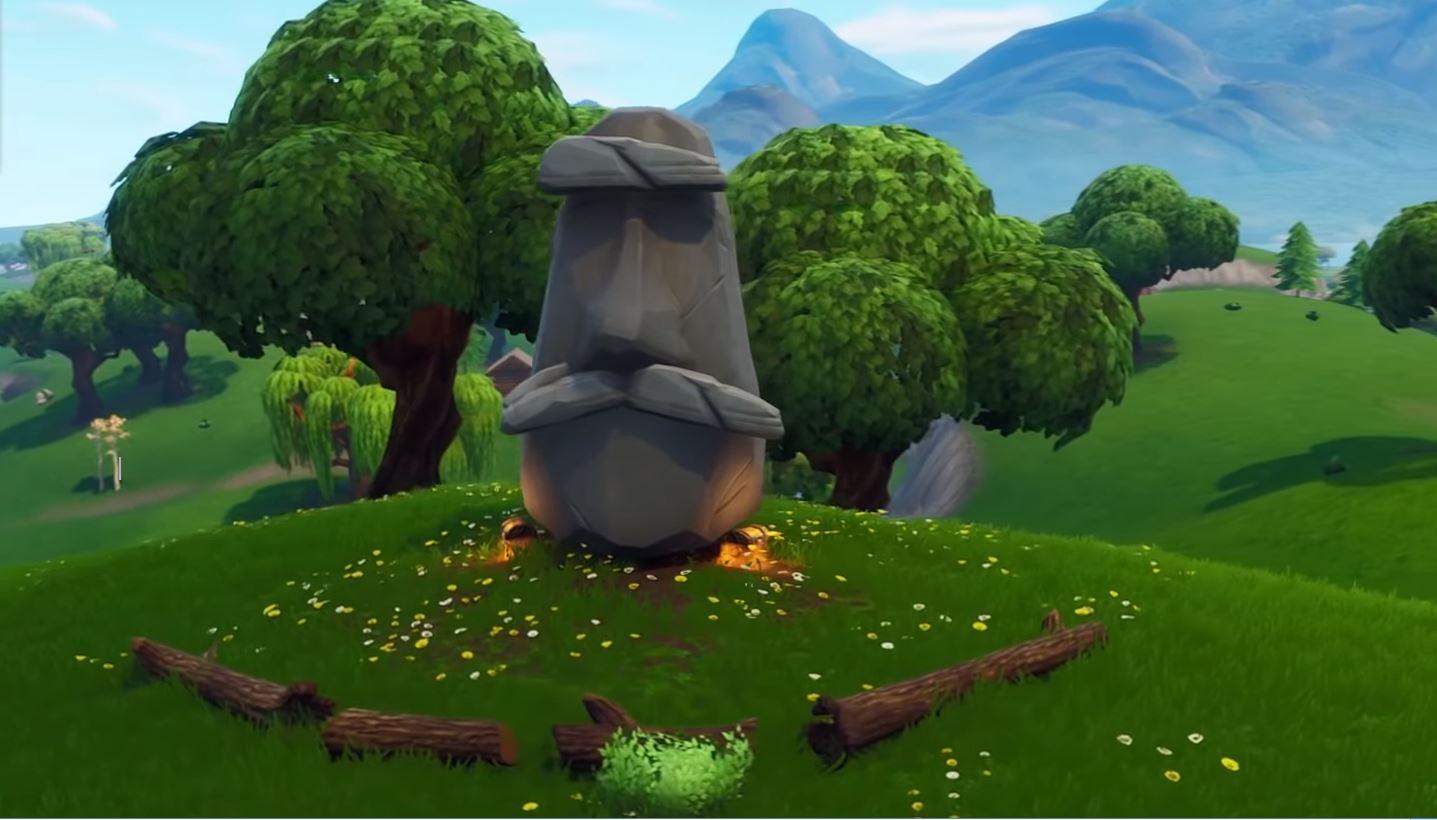 The Stone Heads are also great at giving you stone when you harvest them. You can actually harvest the features on the heads to get more material, but you may need to build to reach the higher features. When breaking objects, be sure to hit the blue circle that appears after the first hit. This shows the weak spot of the object and so hitting the circle will mean that you can destroy the object quicker, but still obtain the same amount of material.