Here is how to complete the Fortnite Season 9, Week 3 'Throw the Flying Disc toy and catch it before it lands' Challenge.
The Fortnite Season 9, Week 3 Challenges have just gone live and one of the challenges Battle Pass players need to complete is to 'Throw the Flying Disc toy and catch it before it lands'. This challenge involves the Flying Disc toy, which is unlocked at Tier 35 of the Season 9 Battle Pass.
This is quite an easy challenge to complete, but the easiest way to complete this challenge is to throw the Fying Disc in the air and then follow the disc in the sky and you will see it will come back to you. Make sure you throw it high enough so that it will come back and not in front as it will bounce on the floor instead of coming back. This challenge can be completed in the pre-game lobby/Starter Island as well.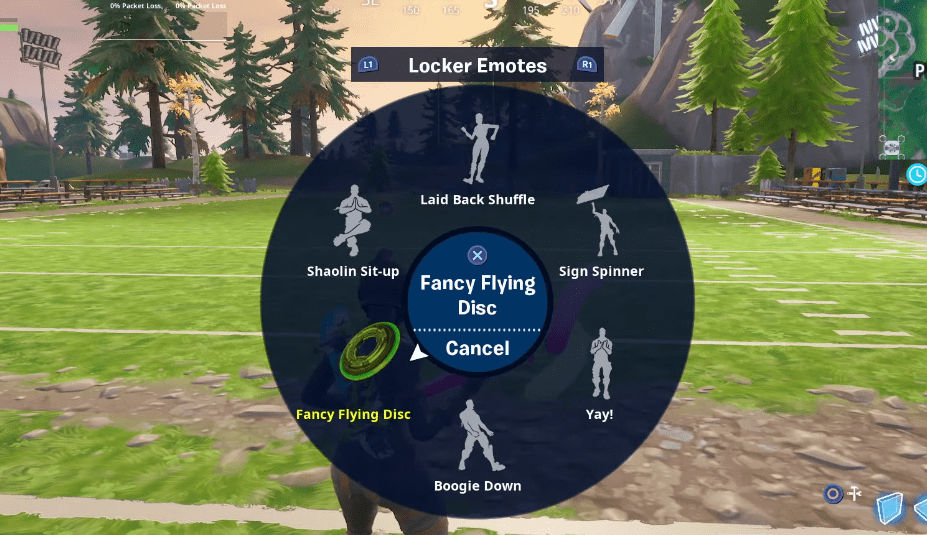 Here is a video by GuildingLight to show you how to complete the challenge.
Once you have completed all of the challenges for Season 9 Week 3, you will unlock a new loading screen. This screen will have a hidden Battle Star which you can find around the map and we have already posted a guide on where to find the Battle Star, which you can see here.