Where's what Weapon specialist accolades are and how to earn them in Fortnite season 5.
The Fortnite Chapter 2 Season 5 battle pass launched on Wednesday with new cosmetics and challenges for players to complete. There are no awakening challenges this season which were required to completed in order to unlock skin styles and emotes from the season 4 battle pass.
However, we do have similar challenges to the awakening challenges for the Mandalorian skin. The Mandalorian comes with no armor pieces, but completing the Beskar challenges will provide specific armor parts.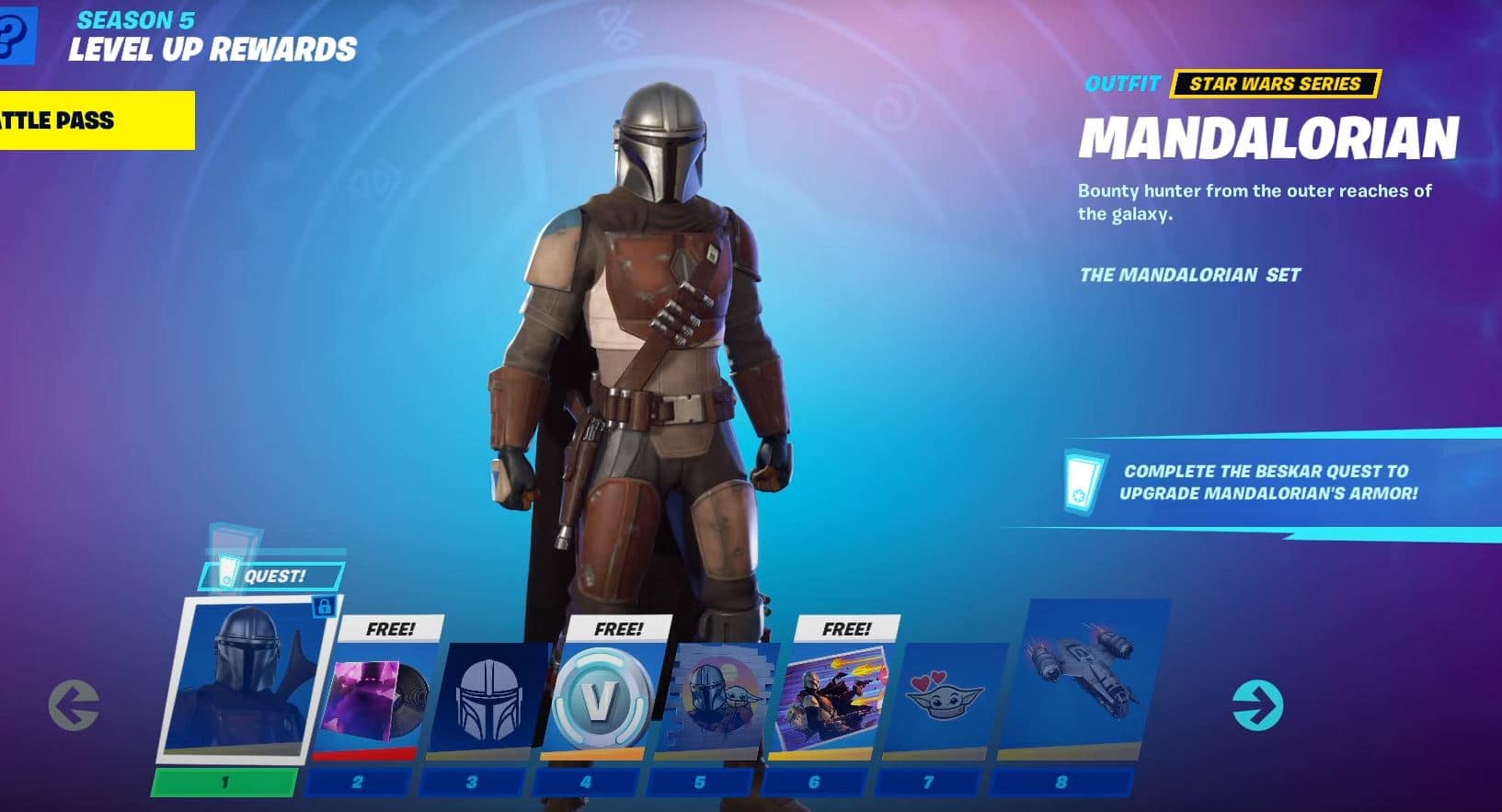 One of the challenges required players to visit the Razor Crest and there's also a challenge which requires players to earn weapon specialist accolades to unlock the left shoulder armor piece for The Mandalorian skin. Here's everything you need to know.
What are Weapon Specialist Accolades in Fortnite?
Weapon specialist accolades are essentially small challenges which require players to deal a certain amount of damage with a specific type of weapon, or get a certain number of eliminations with a specific weapon.
How to earn them
The best way to complete this and unlock the Mandalorian left shoulder Beskar is in the Team Rumble game mode. Once you're in, you'll want to get each weapon type in your inventory in order to complete this challenge as quickly as possible.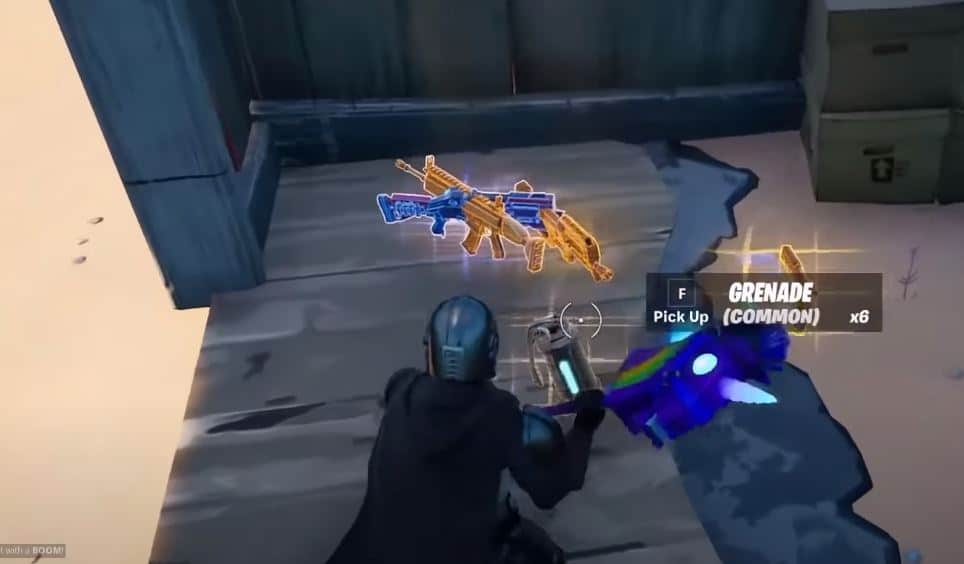 Once you have a bunch of different weapons, you'll want to deal 250 damage with a shotgun and assault Rifle, and 150 damage with other weapon types. Each one will provide you with one completed weapon specialist accolade. You can do the same accolade in different matches.
Once you've done this, you'll unlock the left should armor piece and be able to view and complete the next challenge. We'll have more Beskar guides coming up shortly including where to defeat Ruckus.