Here is the location of Jonesy for the "Find Jonesy behind a fence" Downtown Drop Fortnite challenge.
Another two Downtown Challenges have been unlocked and one of the challenges to complete is to "Find Jonesy behind a fence". There are a few Jonesy cutout around the map and the one you need to find for this challenge is in an alleyway on the second slope. We have shown the location of the alley in the image below.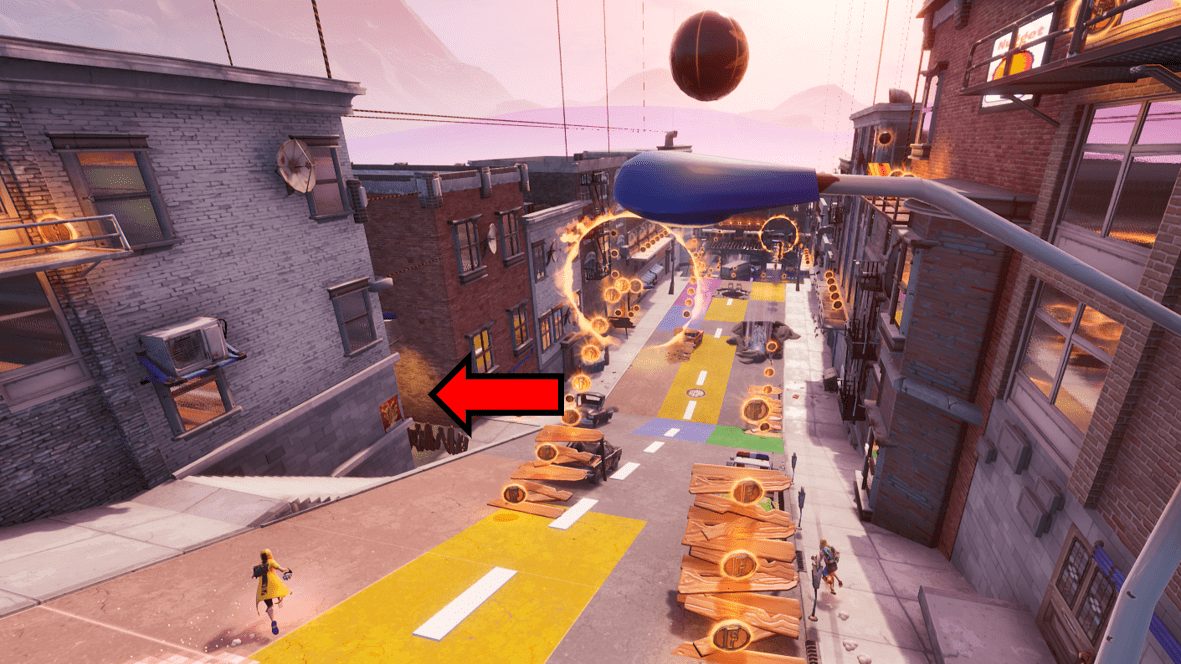 You will need to go down this alleyway and you may need to open the door before you can get to Jonesy. You will not need to interact with it at all and you will receive a notification on the side showing you have completed the challenge.
Where to find Jonesy Location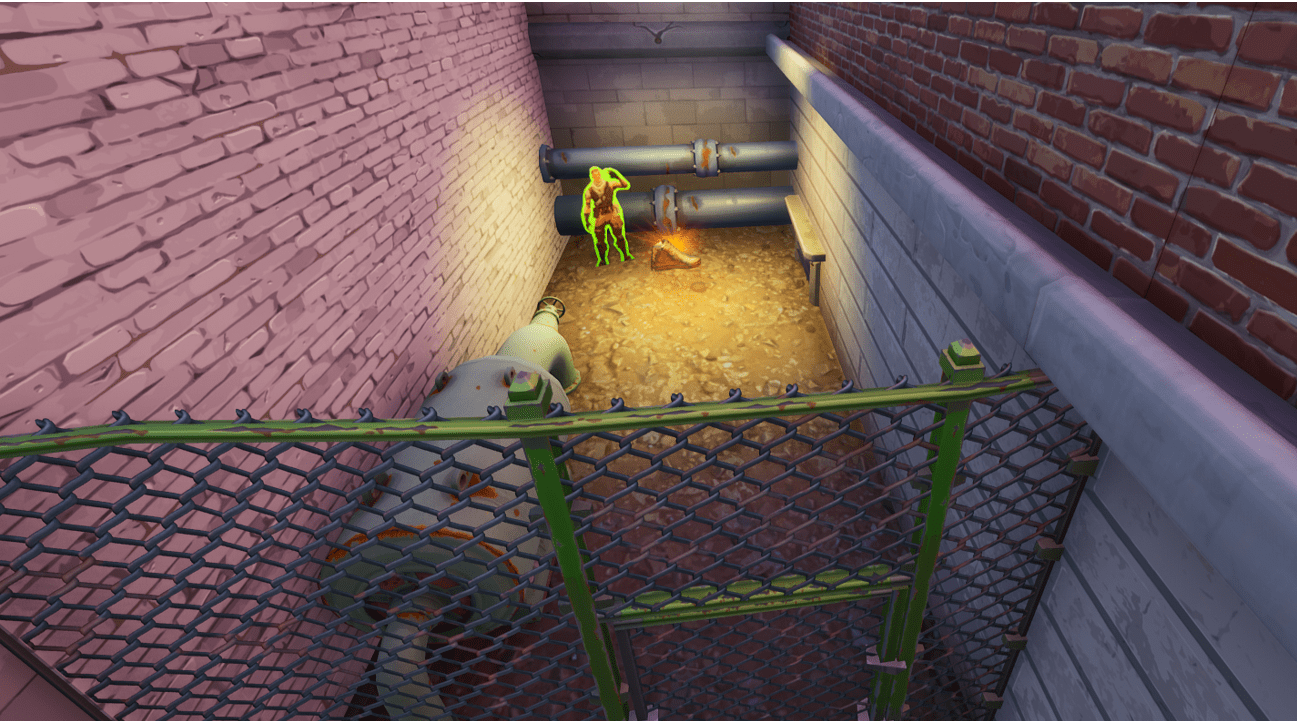 Here is a video by Gamer Hex to show you how to complete the challenge if you are still struggling:
The other challenge that was unlocked today is to collect a basketball, coin and shoe in a single match. Coins can be found almost everywhere on the map and are hard to avoid! When you are completing the Jonesy challenge, you will find a shoe in the same location, as seen in the image previously. Basketballs may be a bit trickier to get, but there are quite a few on the map.
There will be two more Downtown Drop Challenges releasing tomorrow and the challenges can be seen below:
Search O-N-F-I-R-E Letters
We will be releasing guides on how to complete these challenges tomorrow. If you want to see the other leaked challenges, click here.