Here are the leaked Fortnite x Jordan challenges for the Downtown Drop LTM and the rewards for completing the challenges.
The Fortnite x Jordan collaboration has brought a new LTM (Limited Time Mode) to Fortnite called Downtown Drop. There are new Downtown Drop Challenges players csn complete in order to unlock brand new rewards. As the downtime for the update has not finished at the time of writing, here are the leaked challenges, thanks to data-miner @Yanteh_.
Fortnite x Jordan – Downtime Drop Challenges
Change the color of 1000 tiles (1000)
Dance or emote between two food trucks (1)
Find Jonesy hidden behind a fence (1)
Collect a basketball, coin and shoe in a single match (1)
Find Jonesy in the sewers (1)
Search O-N-F-I-R-E Letters (1)
Find Jonesy near the basketball court, near the rooftops, and in the back of a truck (1)
Go faster than 30 through both speed traps (1)
Hit any of the truck jumps on either the crane, elevated train, or fence (1)
Jump through all 6 flaming hoops (1)
Find 2 hidden shortcuts (2)
Dance or emote at the basketball court (1)
Spray and ice cream truck (1)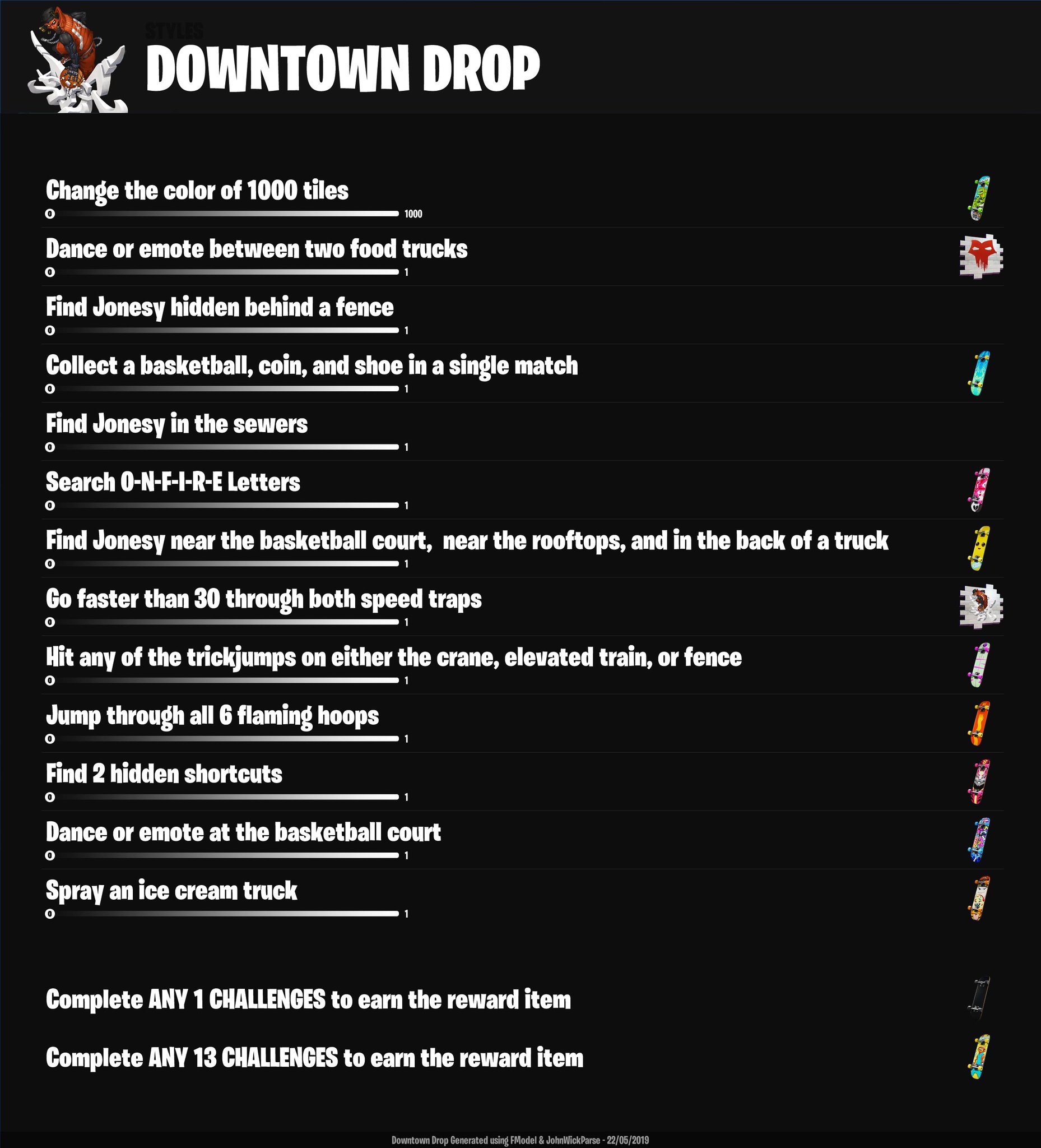 Once you have complete any challenge, you will unlock the Back Board back bling and as you can see from the challenge rewards in the image above, there are different styles you can unlock for this back bling. Once you have completed 13 of the Downtown Drop Challenges, you will be awarded with another style for the Back Board.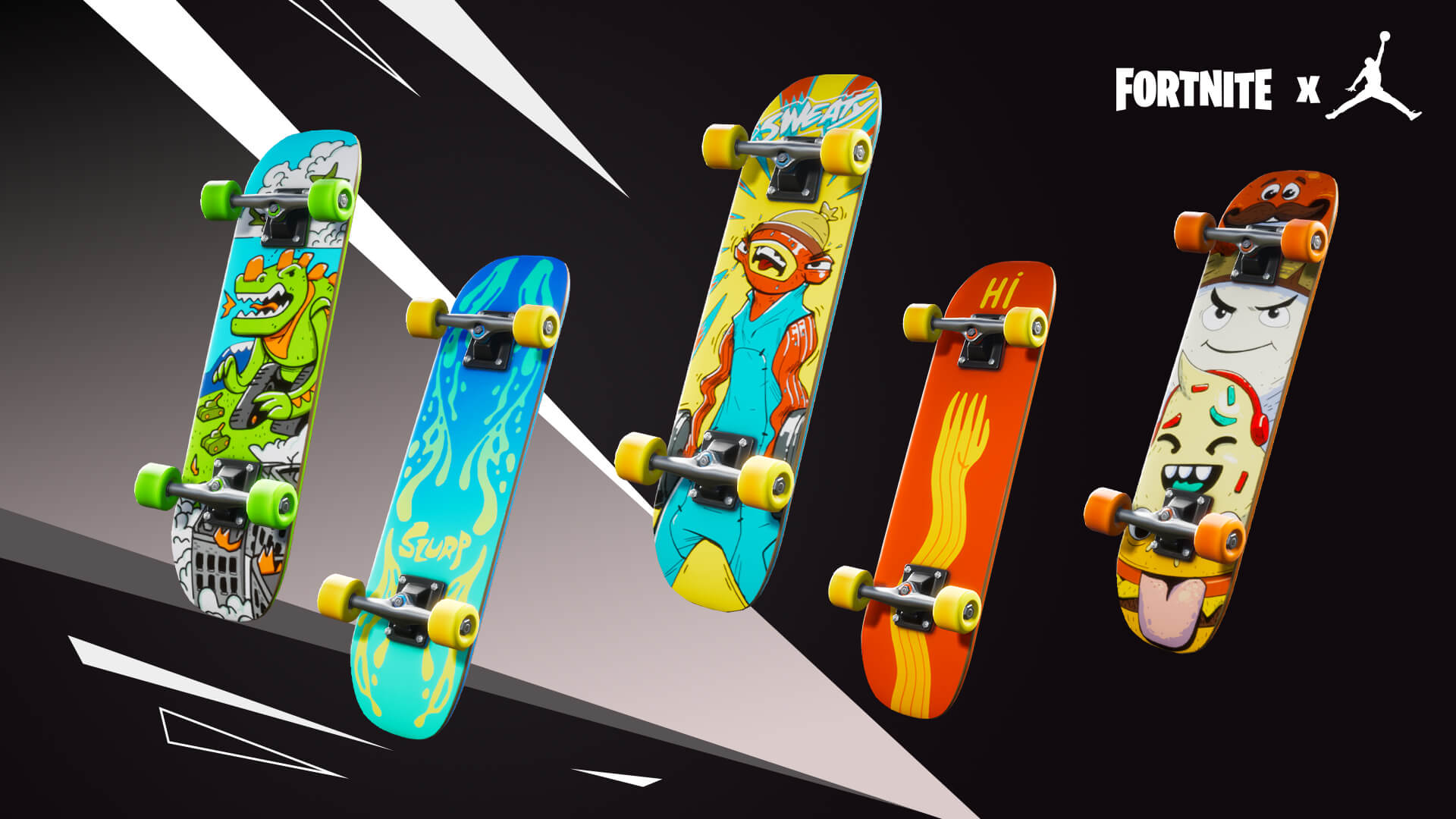 We will be releasing guides to help you complete these challenges. Make sure you complete all of the challenges before the collaboration ends to unlock all the different styles for the Back Board back bling.
Read More v9.10 Fortnite Leaks & News