The hidden banner in the Fortnite Season 8, Week 6 Discover challenges location is known. Here is where to find it.
The loading screen for the Discovery Challenges give a clue as to where a hidden object can be found on the Fortnite island. This alternates between a Battle Star and a Banner from week to week and as last week's loading screen showed the location of a hidden Battle Star, Season 8, Week 6 shows the location of a hidden banner.
The loading screens for the Discovery Challenges had been leaked ahead of time by data-miners so we already know where the banner can be found. The screen for Week 6 can be seen below. Can you spot the banner?
You can see the banner icon in the key that is being held on the right of the loading screen, but we have highlighted it in red below if you still can't see it: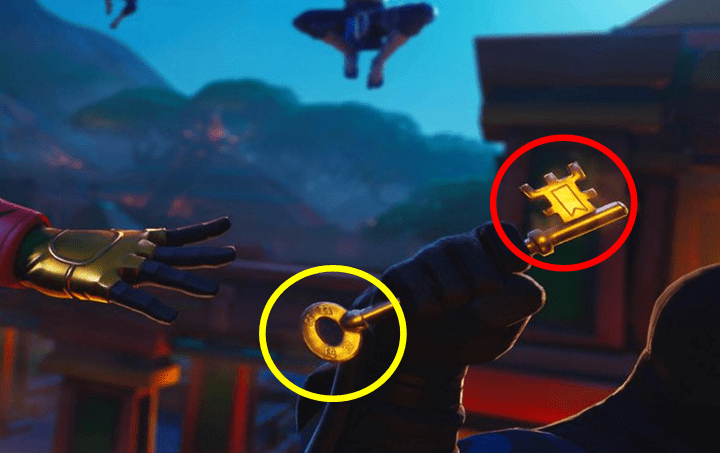 We have highlighted the co-ordinates on the bottom of the key, which will of course show the location of the banner. The co-ordinates are E2, E3, F2, F3, which means the banner will be located at the point these co-ordinates meet, in between the Block and Lazy Lagoon. We have marked the exact location on the map below: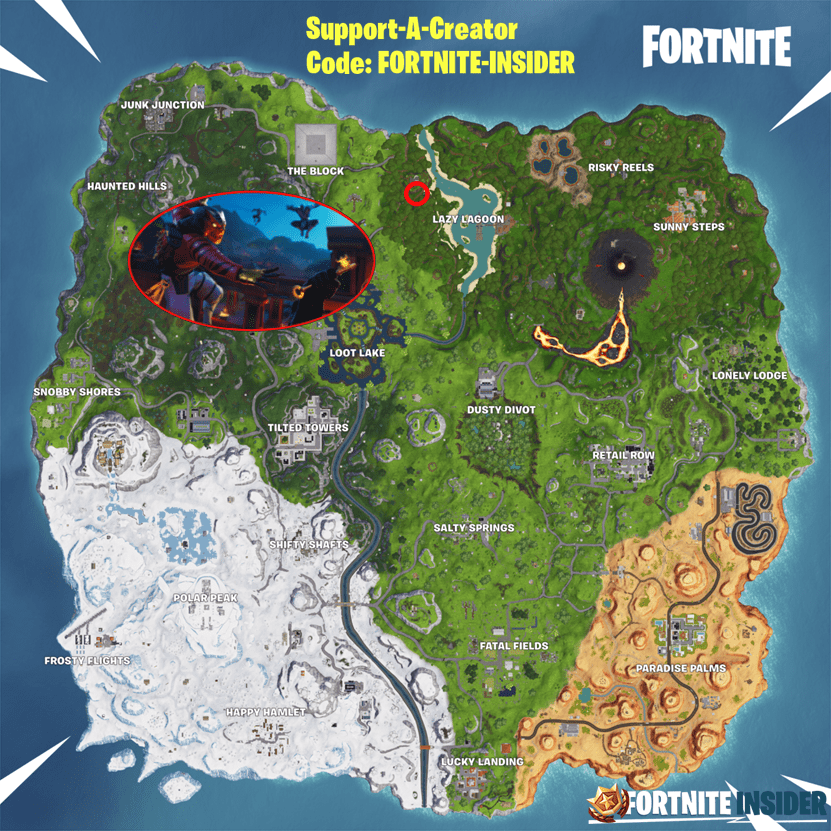 Remember, you will only be able to see the banner once you have unlocked the loading screen and you must complete six weeks' challenges in order to unlock the screen.
The official challenges will be live soon and if the location of the banner is incorrect, we will update this article.
Make sure you follow us on Twitter, @Fortnite_BR, to stay up to date with the latest Fortnite news.
Haven't completed Season 8, Week 6 Challenges? Here's a guide to help you complete each challenge, simply click on each challenge you haven't completed yet: