Is the Spider-Man Mythic in Fortnite?
Since the release of the chapter 3 season 1 trailer, players have wanted to get their hands on the Web Shooters that were teased. In the patch notes for the new season, Epic Games stated they will be available on 11th December, 2021.
The day has come when the mythic item was supposed to be in the game. Players managed to get their hands on them early with certain NPCs in Arena selling the highly anticipated mythic Spider Man Web Shooters item.
However, Epic were quick to fix the error and players were hoping for an early release. They were released today for a short period before the Fortnite servers were having issues. Here's whether the Spider Man Web Shooters are currently in Fortnite.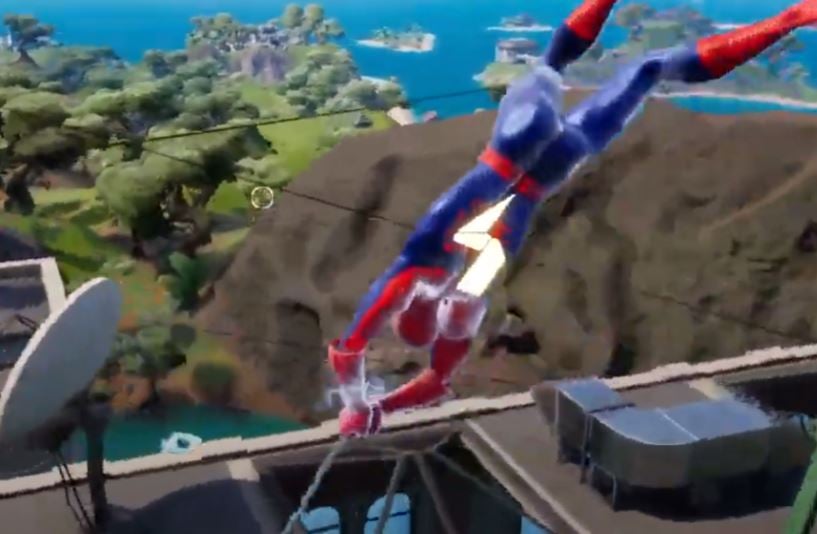 Web Shooters Spider man Mythic in Fortnite
The Web Shooters Mythic Spider-Man item are NOT in Fortnite as of December 11th, 2021 at 5:30 PM GMT. They were enabled for a short period of time and players were quick to find the exact locations.
In fact, we did an article covering the locations over HERE. However, it appears as though the item were the reason behind the server issues experienced by players. The servers were having issues for around half an hour before it was addressed by Epic.
On the official Fortnite Status Twitter account, Epic Games announced that they have disabled Spider-Man's Web Shooters while they investigate the server issues it caused. Here's the tweet: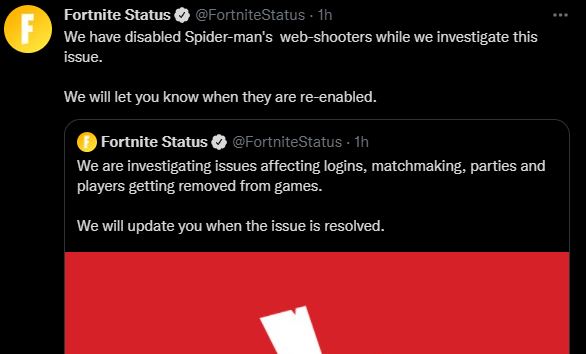 There's no information as to when they will be enabled again. However, there's a good chance they won't be in Fortnite for a few days as Epic employees will be off for the weekend.
With a new update being released next week on Tuesday, it's likely there could be a fix for the issue with the Web Shooters. So if we had to guess, we'd say they'll be back in on Tuesday but we'll keep you updated with any official information as we get it.