A new Fortnite consumable, Junk Rift, has been leaked by data-miners and will be coming to Fortnite Battle Royale soon. 
The v10.10 Fortnite update took place today and there were many new files added in this update. Data-miners have leaked upcoming cosmetics, including Fortnite Skins, Back Blings, Pickaxes and more, which can be seen here.
Data-miners have also managed to leak a new consumable that was added in today's update, called the Junk Rift.
This item actually features in the Week 3 Loading Screens, which has been leaked by data-miners, so we do have some idea of how the item will work: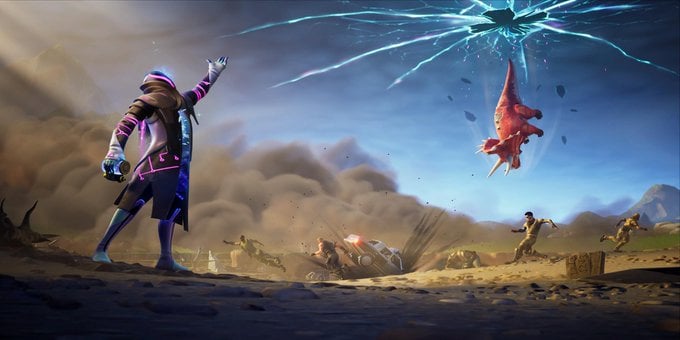 It looks like you will be able to summon 'junk' from a rift above a player, which will likely deal damage depending on how close the opponent is to the falling object and will also cause confusion. You will only be able to stack 4 of these consumables in one inventory slot.
This consumable will likely be added in the v10.10 Content Update and there are leaked Limited Time Missions that hint at this. We will keep you updated if more information is released on this consumable.
v10.10 Fortnite Leaks & News