New leaked images have revealed what the buildings in Tilted Towers and Retail Row will look like once the named locations are hit with volcanic rocks.
After Epic released the v8.50 Fortnite update on Thursday, dataminers were quick to look through the new files and leak what they found. Leaks included new cosmetics, Discovery loading screens, leaked challenges and images of Tilted Towers and Retail Row being destroyed.
Dataminer FiremonkeyFN recently released images of what some of the buildings in Tilted Towers and Retail Row will look like once they've been hit by volcanic rocks. Do note, however, that the images shown below won't be what they look like in game as the grass will be burnt and there'll be lava around the buildings. These images are to show only what the buildings will look like. You can see what the ground will look like in our previous article.
The NOMS store is one of the most popular places in Retail row, but half the store will be destroyed.
Retail Row
The water tower won't survive either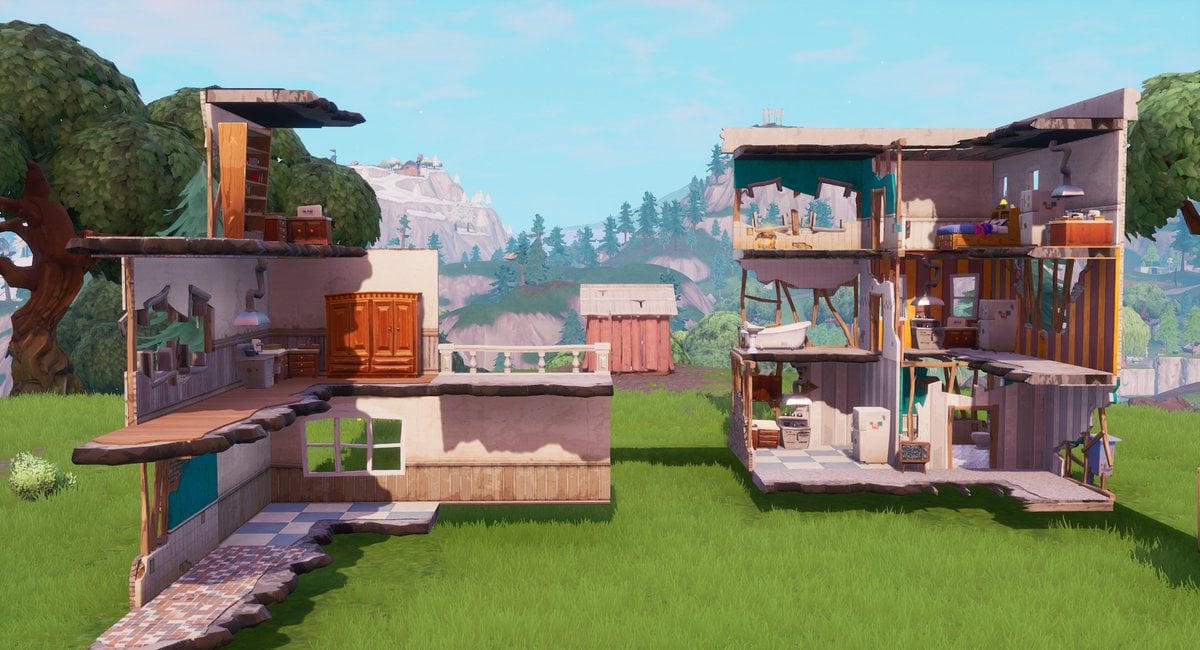 Tilted Towers
Epic have destroyed the middle or "unlucky" building in Fortnite a few times in the past, however, this time it'll survive whilst all the other buildings are destroyed.
The Tilted Towers clock tower, however won't be so lucky.
The Basketball court will also be destroyed.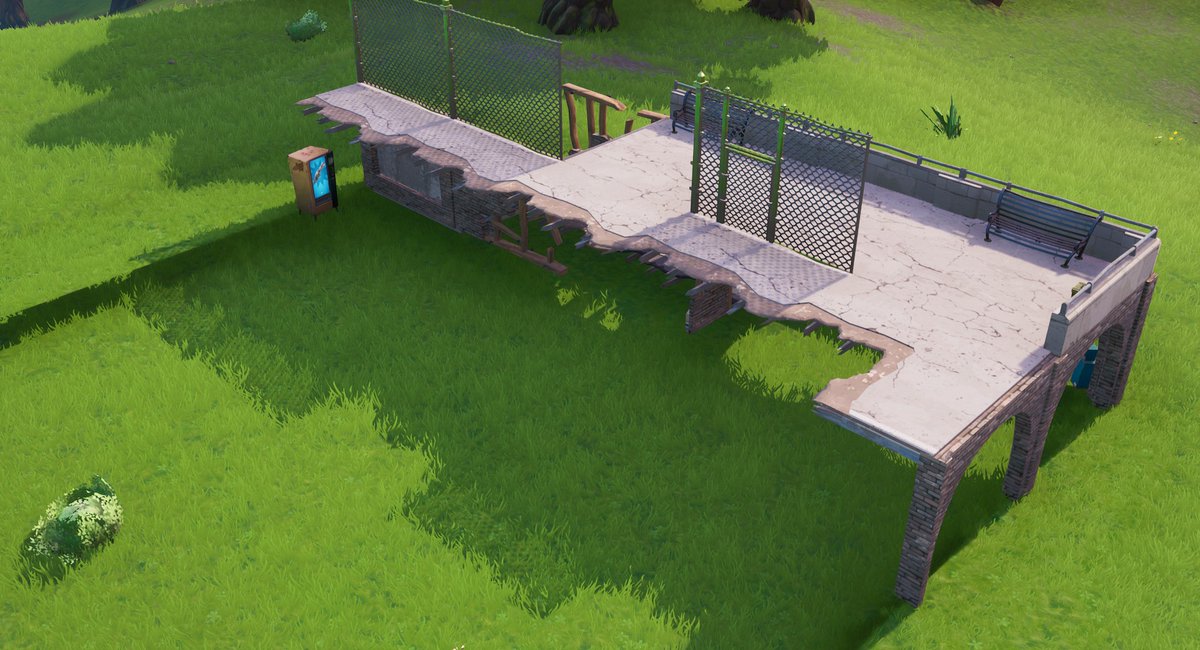 A volcanic rock will also hit the pawn shop.
The apartments won't have any residents once half the building is destroyed…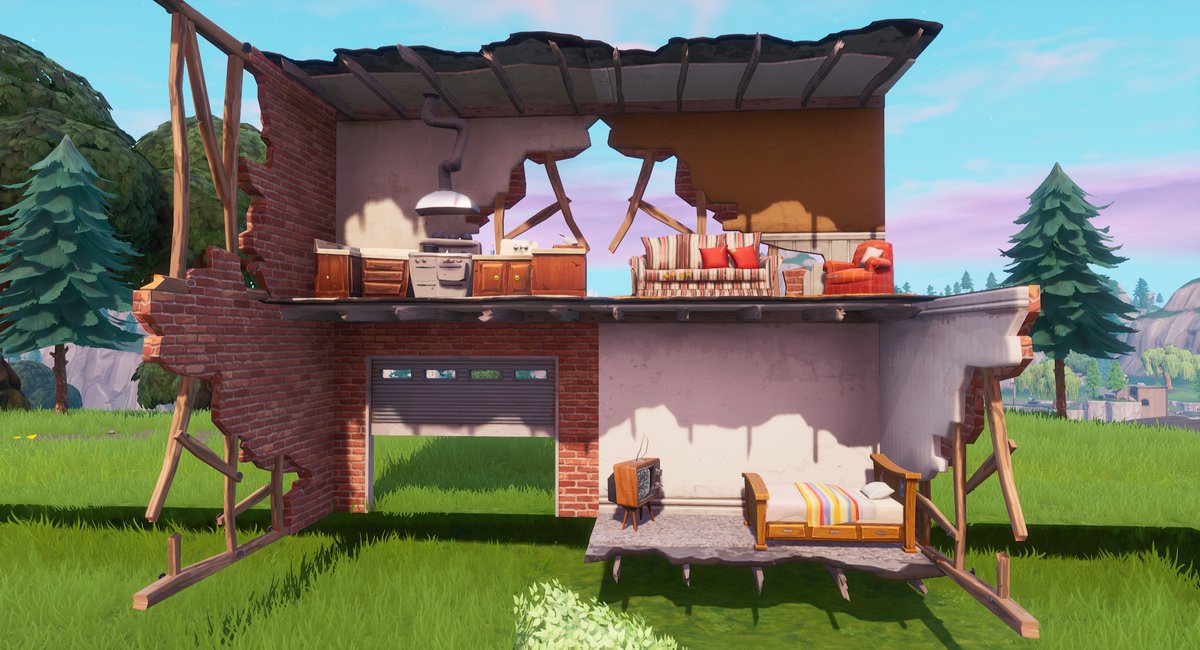 Here's an image of a destroyed building that actually has some lava on the floor.
There's a handful of other buildings that'll be destroyed by volcanic rocks, but we've included the main buildings.
There's no information on when this in-game event will take place, although we'll likely see these buildings destroyed in week 10.