The Marvel Silver Surfer Skin will likely be coming to the Fortnite Item Shop tonight (August 29th/30th), due to a promotional image being added.
Fortnite Chapter 2, Season 4 is based heavily on the Marvel characters and the whole Battle Pass provides players will Marvel Skins and other cosmetics, as was expected when the comic was revealed last season. Completing this seasons Battle Pass will award you with the Thor, Jennifer Walters (She-Hulk), Groot, Storm, Doctor Doom, Mystique, Tony Stark (Iron Man) and Wolverine Skins.
There is no question that many more Marvel Skins will be released throughout this season, but question is how many and which Marvel Characters will be seen in Fortnite? One Skin we know for sure will be arriving in the Item Shop has already been leaked by dataminers and here's what we know.
Fortnite Silver Surfer Skin
The Silver Surfer Skin and related cosmetics were not leaked when the v14.00 update was available originally as the files were encrypted by Epic, however a few hours after the Season 4 release, there were five cosmetics that were decrypted, all in the Silver Surfer set. Here is a list of the cosmetics included in the set:
Silver Surfer Skin
Herald's Star Back Bling
Silver Surfer's Board Glider
Silver Surfer Pickaxe
Reflector Wrap
If you want to have a closer look at these cosmetics, click here. According to leaks, there will be a Silver Surfer Bundle available that will include all of the Silver Surfer cosmetics mentioned above, apart from the Reflector Wrap.
Today's Fortnite Item Shop Leaked
The Item Shop is rotated every 24 hours at 1am BST and when the shop had reset for the 28th/29th August, there was a new image added to the API, which can be seen below: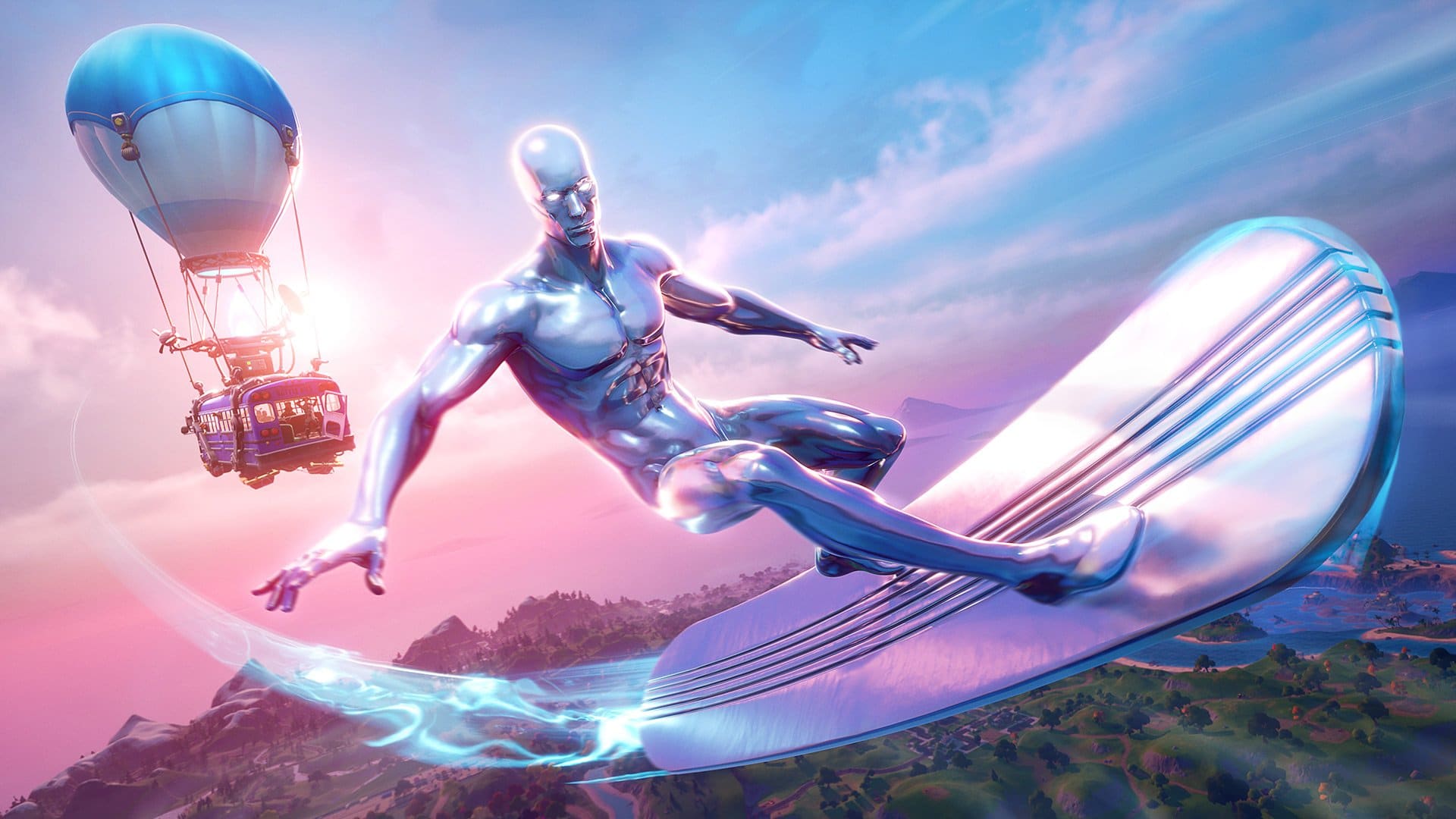 The Item Shop does not currently have the Silver Surfer Bundle available, which means that Epic may have added this earlier than they were supposed to. Due to the promotional image being added, it is more than likely that we will see this Skin in today's Item Shop.
Of course, nothing has been confirmed by Epic, however in the past when images have been released early, the Skin does usually come into the shop. We will keep you updated if more information is released.
[quize]
Will you be buying this set? Let us know in the comments section below.