Another house in Fortnite has been destroyed, this time in Pleasant Park.
Epic Games tend to make map changes to the Fortnite map on a weekly or bi-weekly update when the updates occur, but sometimes changes are made during the week to play out the storyline for the season.
In the v9.21 update, there were a couple of map changes, but the main change in the last update was the last Viking-free house in Snobby Shores was completely destroyed. It is unclear if the house was destroyed by the neighbouring Vikings or if the monster/creature had actually destroyed it.
Today, the modern house in Pleasant Park has been completely destroyed, but what caused the destruction has not been confirmed. Here is what the modern house looks like now in normal game modes. The house is still standing in the Playground mode:
The most plausible explanation is that the monster/creature has destroyed it and is roaming around the map and we could see even more destruction in its wake. Data-miners are usually able to find files that show which houses will be destroyed, but it looks like Epic are starting to encrypt these files to keep the event a surprise.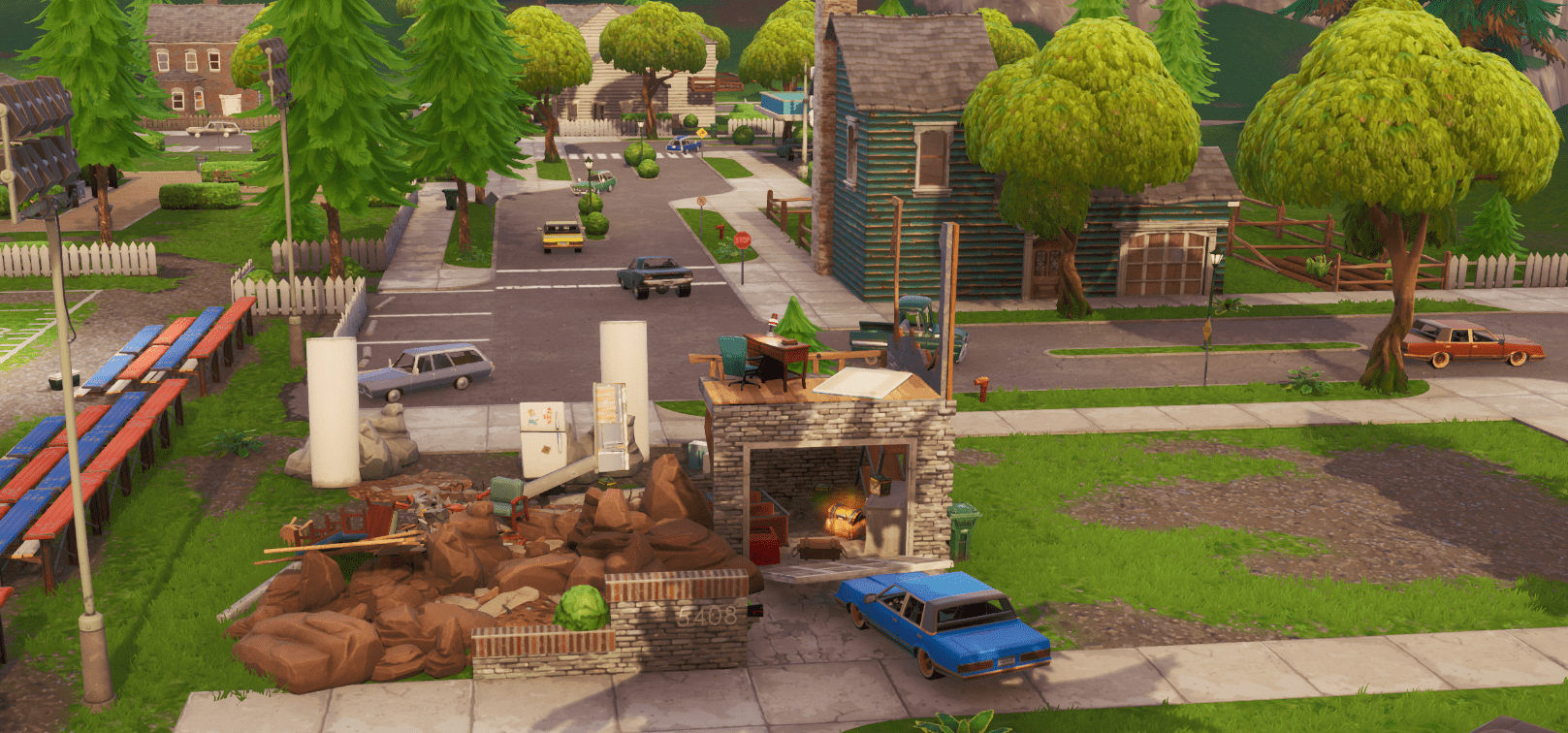 Do you think the monster/creature that was stuck in the iceberg caused the destruction? Let us know in the comments below.