Here are all of the Fortnite map changes made in the v9.21 update.
Epic Games tend to make map changes for the Fortnite Battle Royale mode in new updates  and the changes can be quite drastic or minor, such as the "Stone family" that were first seen last season.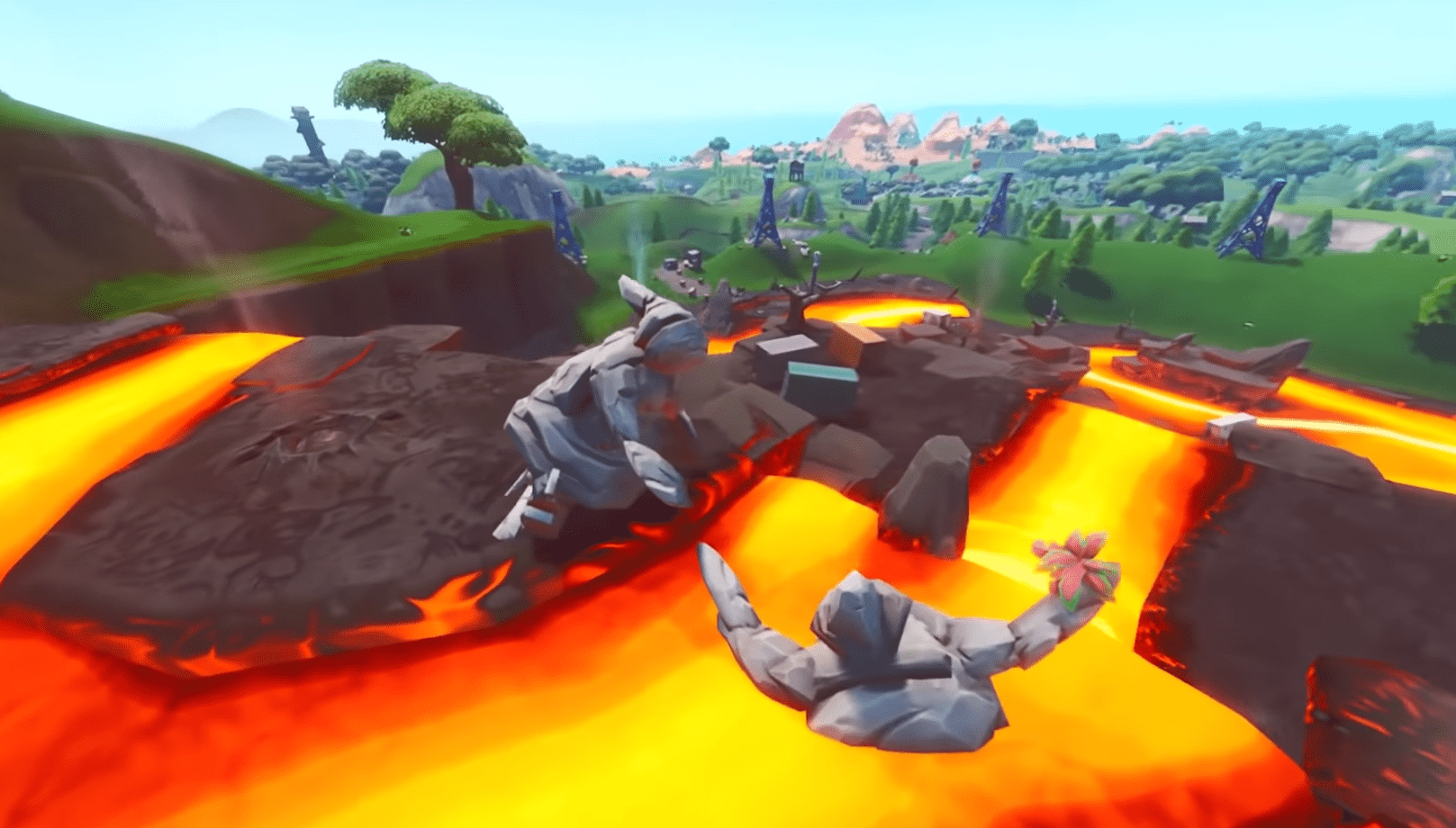 In the v9.20 update, there weren't many changes that were made to the map, but one of the main changes is that the monster that was trapped under Polar Peak in the ice had escaped and the footprints of the creature were seen from Polar Peak to the ocean surrounding the island. To see all of the map changes made in the v9.20 update, click here.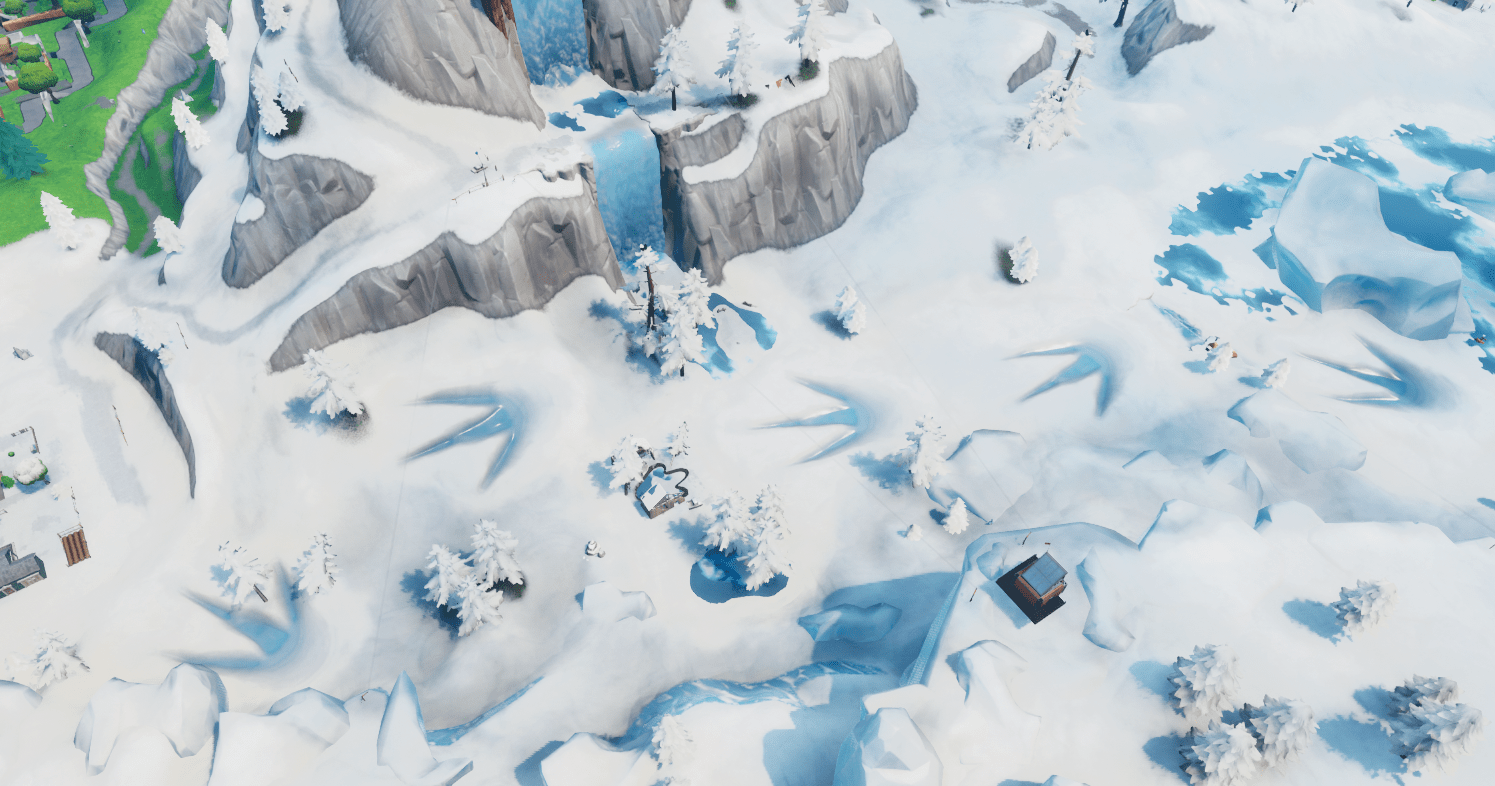 The monster has since been spotted in the ocean and it looks like the castle and part of the iceberg was stuck to its head and was seen moving up and down in the ocean. To see the footage of this, click here.
Here are all of the map changes that were made in today's v9.21 update.
Snobby Shores House Destroyed
In the v8.40 update, we saw the Vikings take over two of the three houses in Snobby Shores and only the last one remained. It seemed that the owners of the house were taking precautions to keep their house safe, but in the update today, we can see the house has been completely destroyed.
What we do not know is if the Vikings had destroyed the house or if the creature had moved to land again and is roaming the map, but destroyed the house on its way. Let us know in the comments what/who caused the destruction to the remaining house.
Stone Family
Mr & Mrs Stone are still working on their little plot of land, as can be seen below: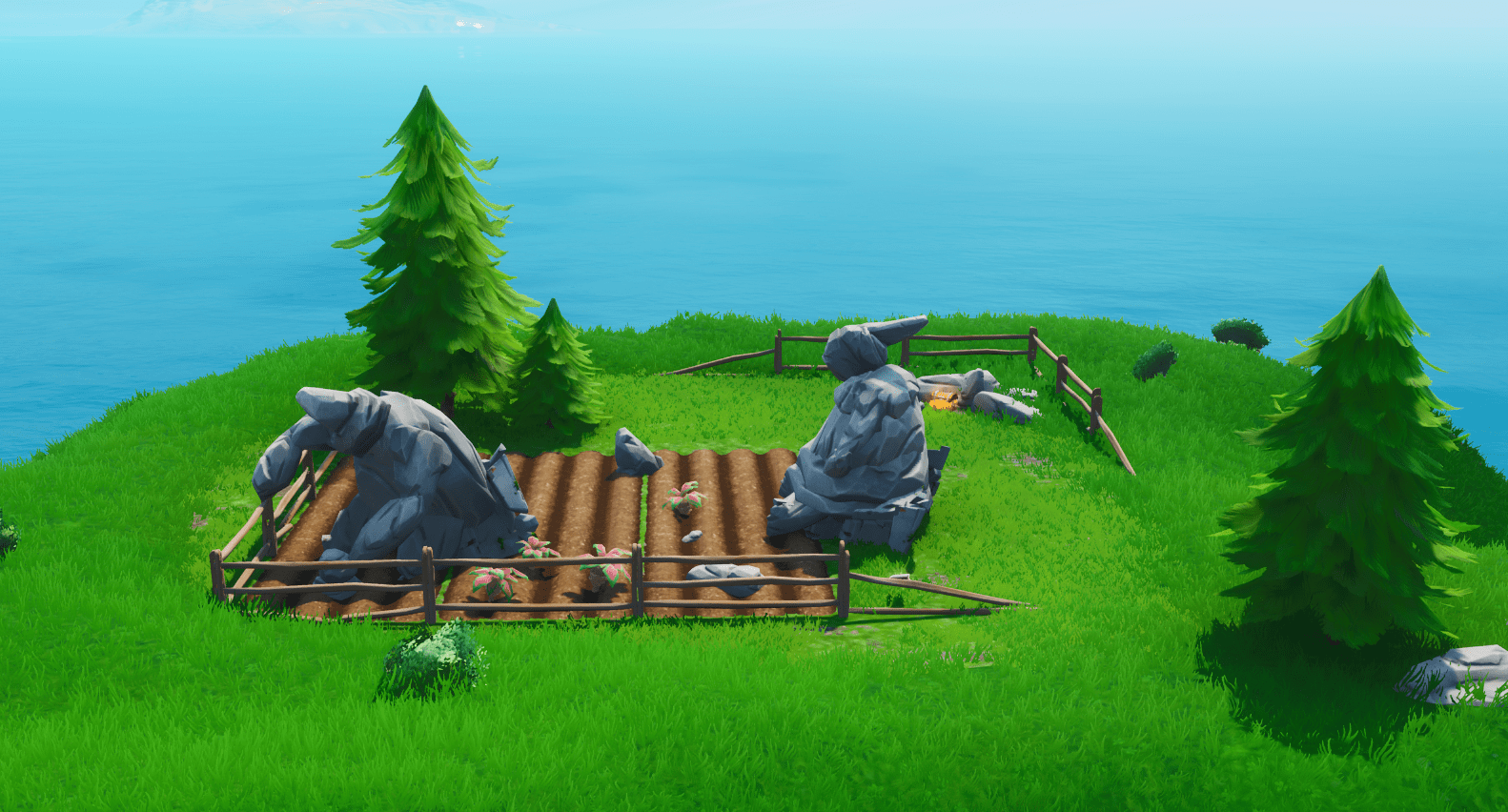 Their child is still wandering around in the woods and is now sitting on one of the hills: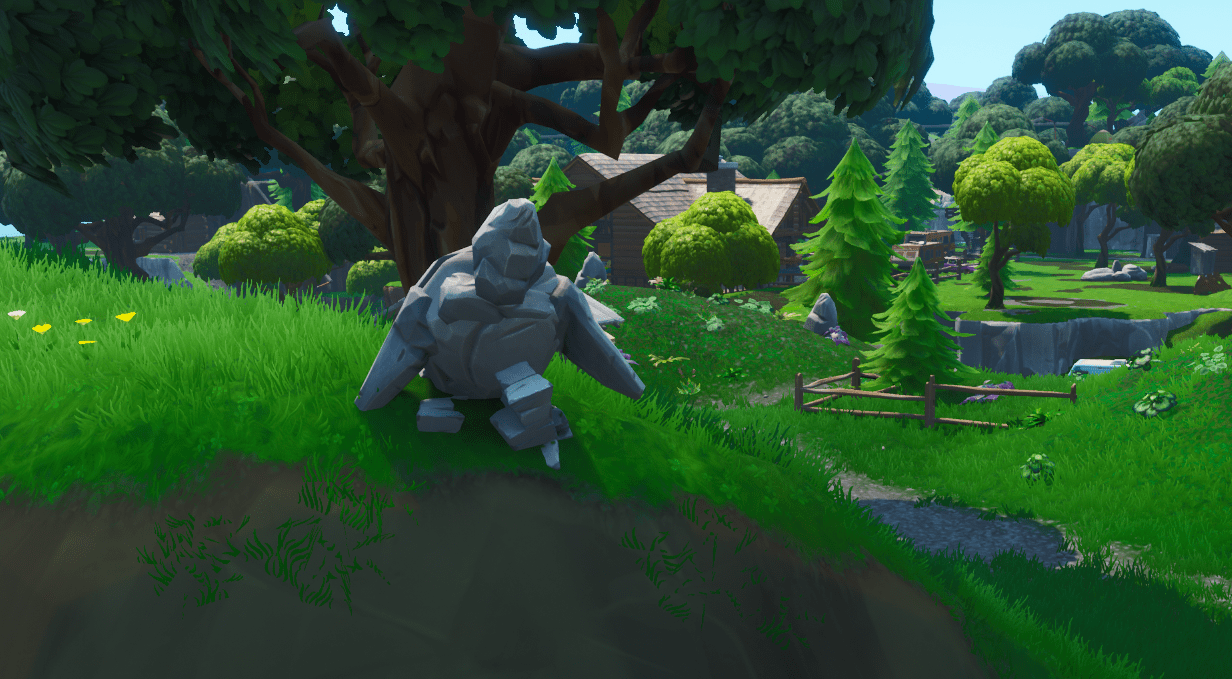 The stone dog can be seen relieving himself on the tree nearby. We will have to wait and see if the stone child will find the dog in the next Fortnite update.