Epic Games have teased two upcoming Fortnite Exotic Weapons including a Slurp Bazooka and another Quad Launcher.
It's been a few weeks since we last had a major Fortnite update. The last update was v15.21 which didn't bring much in regards to new content. That update was two weeks ago and the game has felt a little stale since the new year.
However, Epic Games announced on the official Fortnite status account that the next Fortnite update, v15.30, will be coming tomorrow, February 2nd. Epic have now started providing players with a little more detail regarding what they can expect in the update.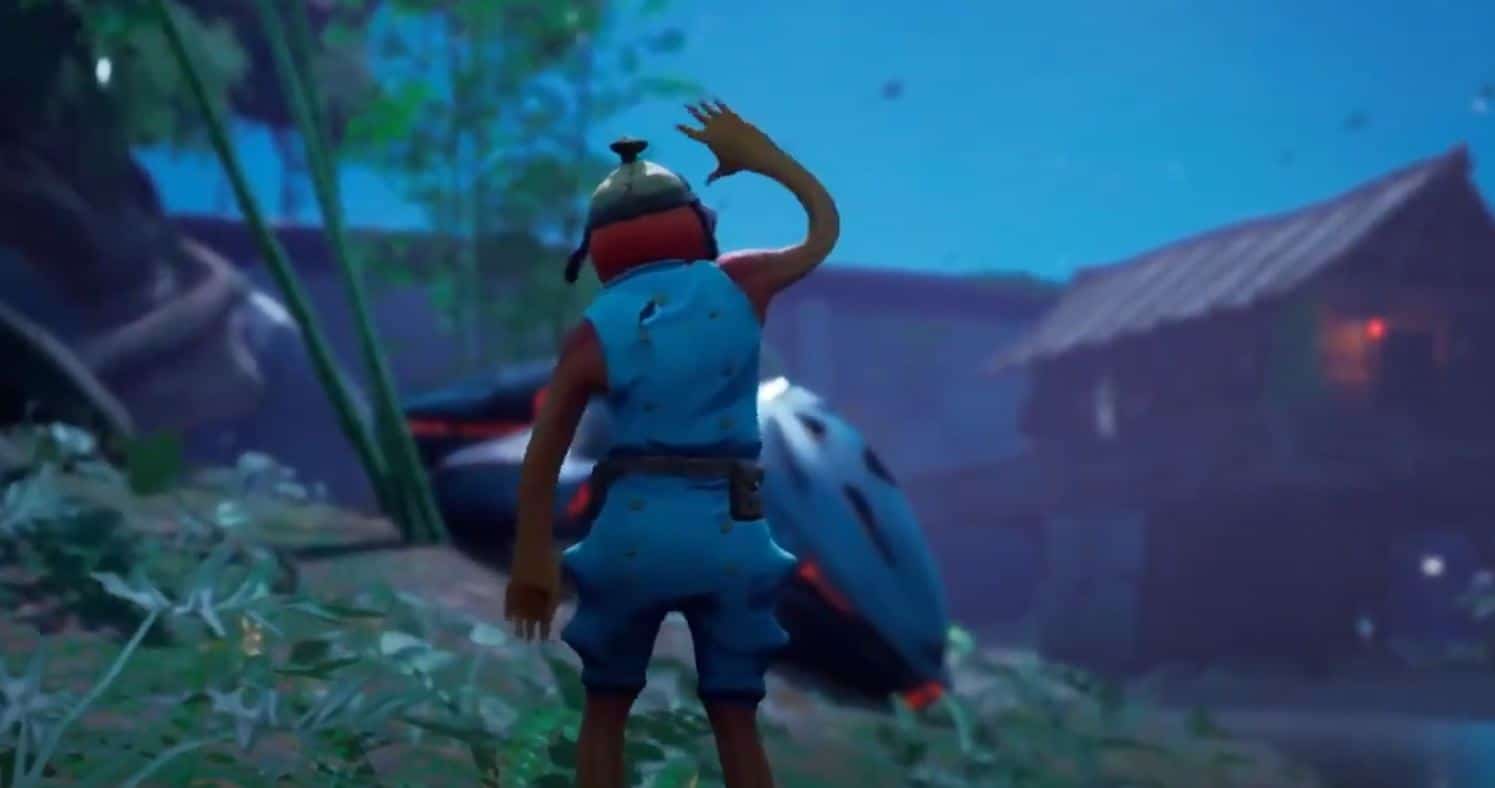 Previously, Epic would send out an email a few hours before the servers go down for scheduled maintenance. The email would only be sent to players in the support-a-creator program and would highlight the main additions or changes in the update.
However, Epic now reply to the tweet on the Fortnite status Twitter account that announce the new update. In the reply to today's tweet announcing v15.30, they stated that there would be two new Exotic Fortnite weapons coming to the game.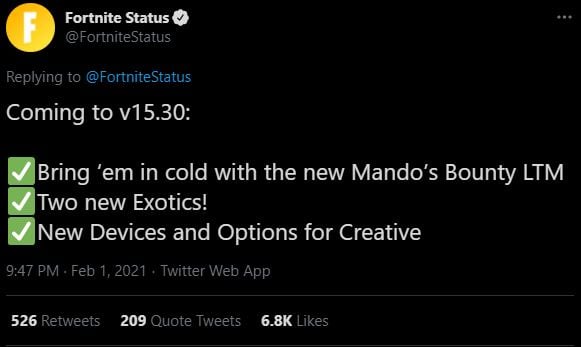 Epic Games have provided even more information in the Fortnite news feed which showcases the two new exotic weapons. Here's what we know about them so far.
Fortnite Burst Quad Launcher
In the in-game news feed update, one of the exotic weapons teased in the Burst Quad Launcher. We don't know any information regarding exactly how it will work. Based on the name and from the previous quad launcher, we'd assume it'll shoot out rockets in a burst fire mode.
Chug Cannon Fortnite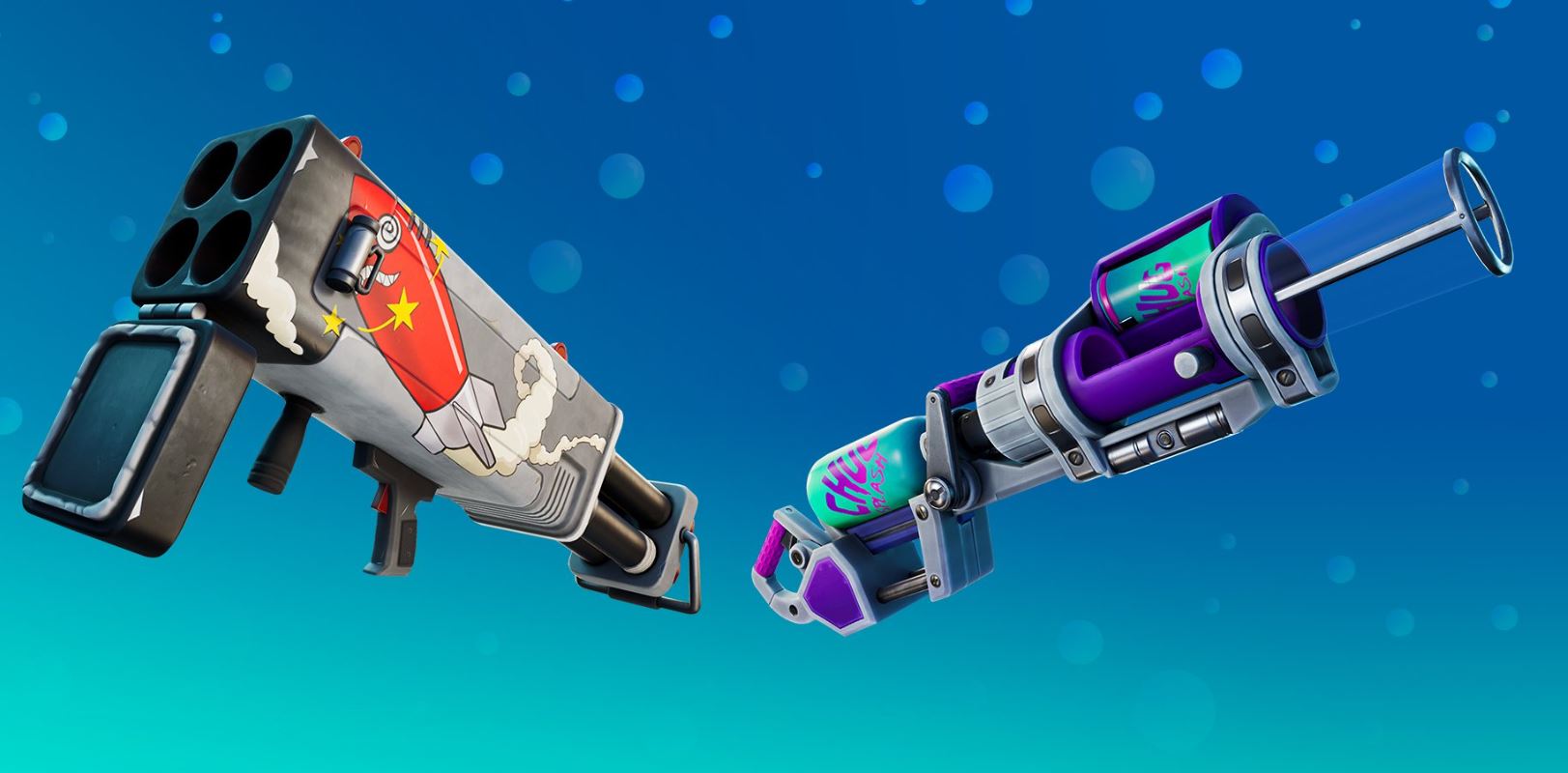 The Fortnite Chug Cannon (Slurp Bazooka) was leaked by data-miners a few weeks ago. It was a work in progress weapon that'll finally be making it's way into the game. We'd assume it'll work similar to the bandage bazooka, but due to the fact it's an Exotic weapon, I'm guessing it'll be a little more powerful in regards to its healing abilities.
We'll update this article when we know more information regarding the new Fortnite exotic weapons including their stats at the NPCs where you can buy the Chug Cannon (Slurp Bazooka) and Burst Quad Launcher from.
Click here to view where you can get both the above mentioned exotic weapons.