Players who own the Fishstick Fortnite skin are now been granted the World Cup style. This style will only be available for a limited time.
Epic have been adding new selectable styles for skins that have been released in the past and in every major update, new styles are added. In the v9.40 update, new styles were found for the Season 9 Battle Pass skins, which are earned by completing the Overtime Challenges.
There were other skins that also got selectable styles in this update, which were the Shadow Ops skin and the Flapjackie skins. A new selectable style was also leaked for the Fishstick skin, making a total of four different styles for the skin. This style was not awarded to players as soon as the update took place but is available now as it has been added for the World Cup Event.
Players will need to log in to be awarded the style and will get the following message: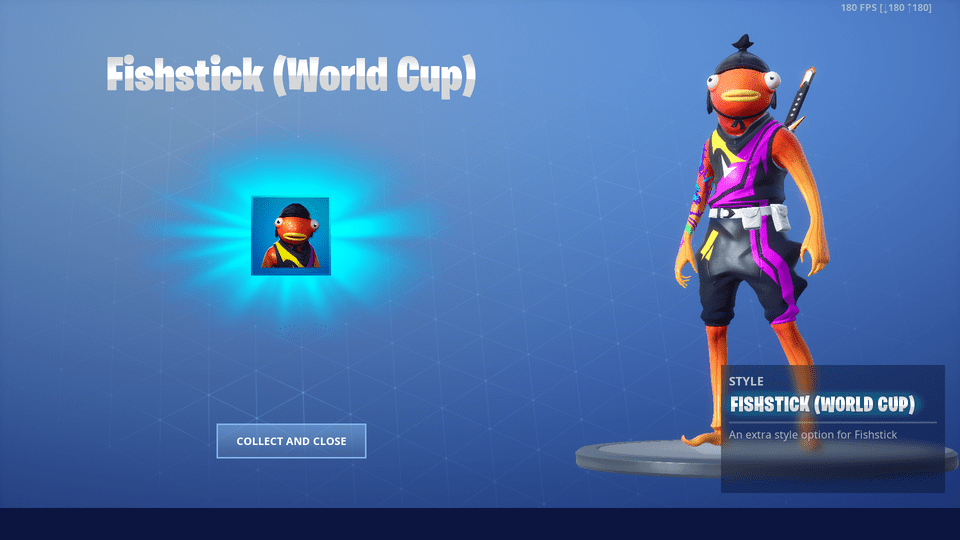 Here are the styles currently available for Fishstick: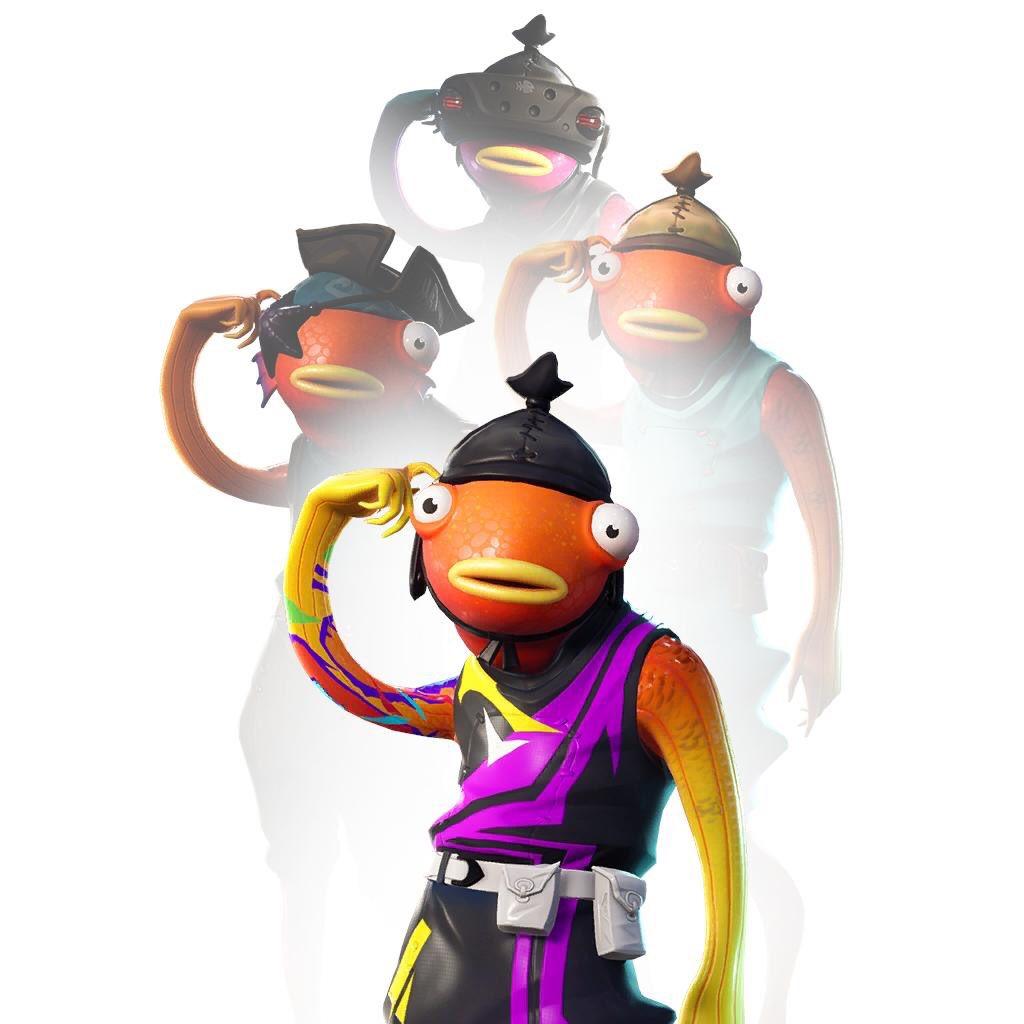 Epic have confirmed that it will be added to the Item Shop at the normal shop rotation and this style will be available. This style variant is only available for a selected time, so if you already have the skin, make sure you log in as soon as possible to unlock the style.
There will also be a wrap and a 'Kiss the Cup' emote available in store and these cosmetics will only be available for a short time and will not be returning. Here is what Epic said about the Fortnite World Cup Final cosmetics:
"This week, the conclusion to the biggest tournament ever kicks off! We started with 40 million competitors and after this weekend will crown our Duos and Solo champions. Landing in the store on Thursday, July 25 at 8 PM ET, will be exclusive Fortnite World Cup 2019 Outfits – World Warrior and World Cup style for Fishstick – and a wrap. The 'Kiss the Cup' emote will also be available beginning Friday, July 26 at 8 PM ET. These cosmetics will never be available again, so make sure to pick them up before they leave the store on Sunday, July 28 at 8 PM ET."