We have a new hotfix Fortnite update go live today, October 5th 2021.
We had our first major Fortnite update of chapter 2 season 8 last week with the release of the v18.10 update. We had another update that was released a few days later to address some performance and stability issues.
We're not expecting a major update until next Tuesday when the v18.20 update releases along with the v18.21 update the following week which should include some Fortnitemares 2021 files.
Epic Games announced some information regarding this years Fortnitemares Halloween event, but they still have more information to provide likely as we draw closer to Halloween. However, we also have a new Fortnite update today, the v18.10 hotfix update. Here's everything you need to know.
New Dual Fiend Hunters Fortnite Weapon
Today's new Fortnite update today (October 5, 2021) introduced a brand new weapon to the game, the Dual Field Hunters crossbow. It looks like they'll be available to obtain in chests or as ground loot and they'll deal extra damage to cube monsters. As these are more modern, they have a faster fire rate according to Epic.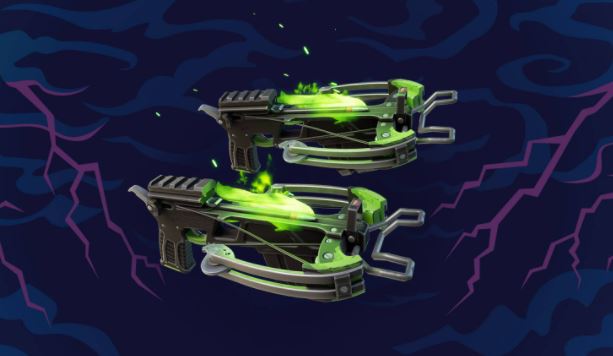 They deal 31 damage per arrow to players with a magazine size of 16, a fire rate of 4, and a reload time of 2.9 seconds. We'll need to wait and see how effective these really are against players as we know these will be the best weapon to eliminate cube monsters in the sideways.
The Dual Fiend Hunters are not included in competitive playlists. We don't have any other new content in today's update, but hopefully we'll get a lot more content in next weeks major update.
If you missed the announcement of the Fortnitemares 2021 Halloween event, be sure to check out our article over here.