Marshmello will be collaborating with Fortnite and will have his own challenges!
UPDATE: View the official Marshmello "Showtime" challenges HERE
Marshmello's management had already teased that there would be a collaboration with the artist and Fortnite, but they did not give any details as to what the collaboration would entail. In the v7.20 update, data-miners were able to find a video which featured Marshmello in the Fortnite files, but it was still not known what the collaboration was.
@s1l0x has leaked that there is a file which suggests there will be challenges for the Marshmello event.
@FortniteGamesLAT has leaked what the challenges will be:
Use Keep It Mello at a trucker's oasis, ice cream parlour and a frozen lake
Staged Challenge: Dance on top of..

Dance on a truck stop sign
Dance on top of the new Durrr Burger restaurant
Dance on a concert stage

Search a Showtime Poster
UPDATE: @s1l0x has found that the challenges will be called Showtime Challenges and the rewards that players will receive for completing the three challenges can be seen below:
The poster has been found in the files by @lucas7yoshi_ and it seems the event will take place on February 2nd: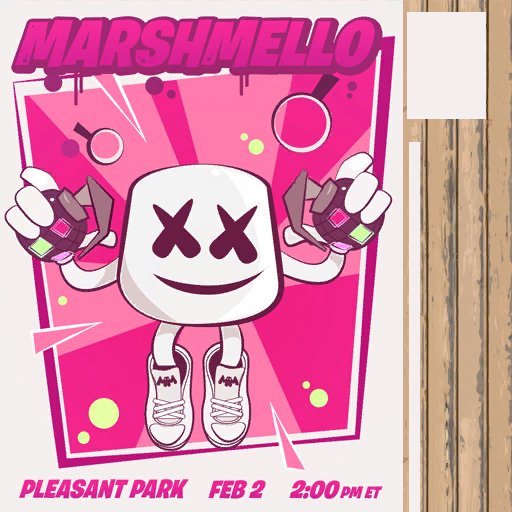 There is a Marshmello Spray that has been found in the files, via @TrixLeaks and @FNBRHQ, which will most likely be a reward for completing these challenges: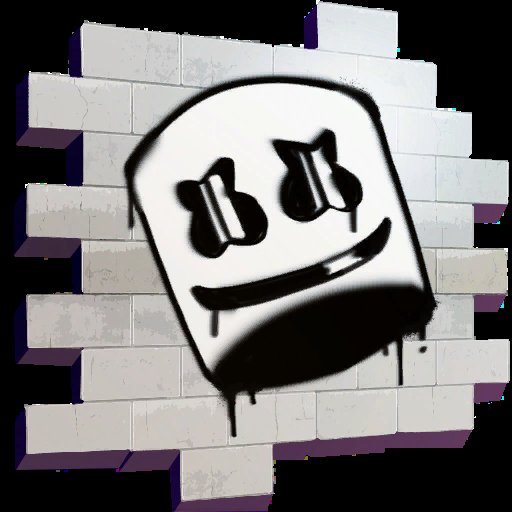 Another cosmetic that has been leaked today is a pickaxe: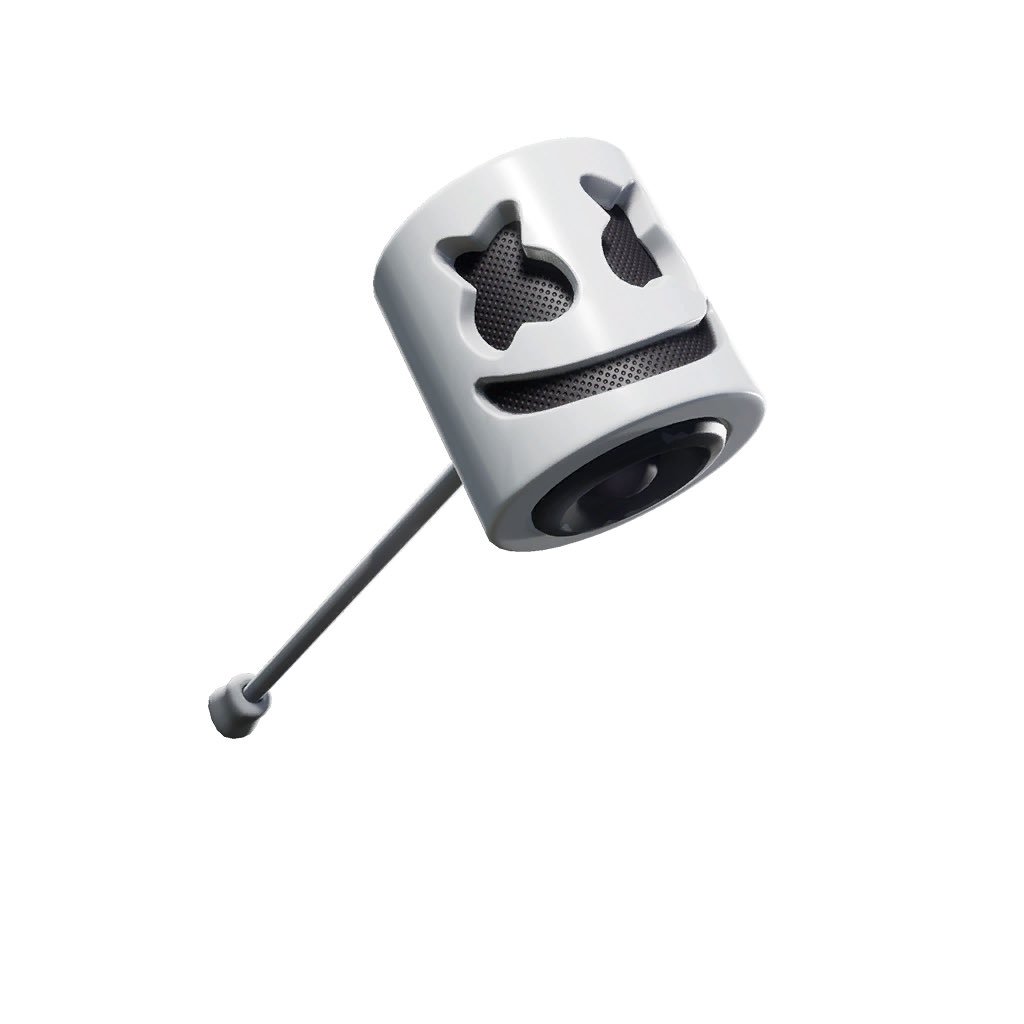 There is also a Skin render for Marshmello that has been leaked by @HYPEX: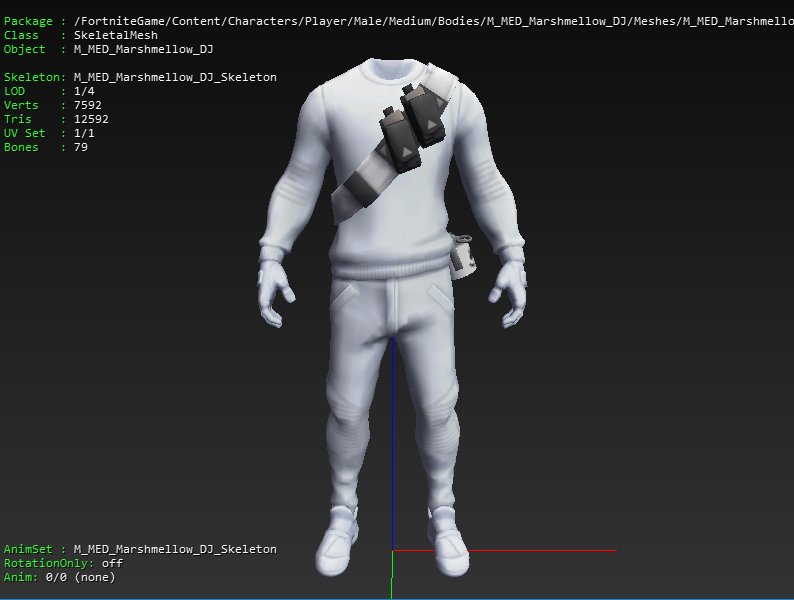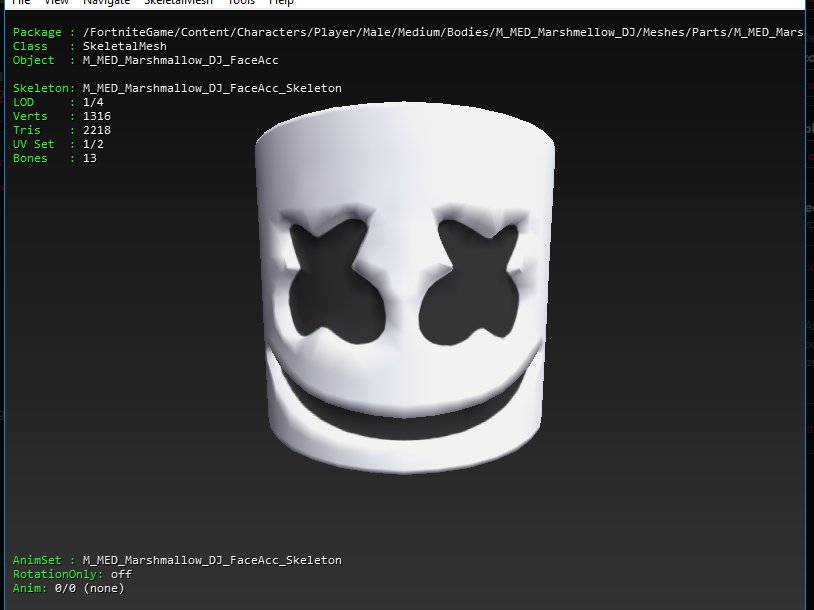 There are some animations that have been found for the event, which have been found by @FortTory:
Animations for the FESTIVUS Event! Part 2! pic.twitter.com/8QFdOLL50K

— FortTory – Fortnite Leaks & News (@FortTory) January 29, 2019
Animations for the FESTIVUS Event! Part 2! pic.twitter.com/8QFdOLL50K

— FortTory – Fortnite Leaks & News (@FortTory) January 29, 2019
The event sounds can be heard below:
Marshmellow Event Sounds pic.twitter.com/BiruAGgFCJ

— Prism (@pr1smdev) January 29, 2019
A Music LTM found in the files by @FortTory, which could mean that there will be a Marshmello LTM:

Here are some meshes for the event, found by @TrixLeaks & @FNBRHQ: