It may have taken Epic a while to be able to release the Playground LTM, but it hasn't disappointed! This a mode that has allowed players to be creative, improve their skills and even try out different things to see the result.
There was a post on Reddit showing  that when players use the Bouncer Pad with the Launch Pad, they would actually be thrust in the air at a higher height and would therefore be able to travel further. One question put out by another Reddit user was what would happen if players were to use Hop Rocks, Bouncer Pad and the Launch Pad together.
Reddit user mopper took it upon himself to test out the effects of using all these items together, thanks to the Playground LTM. He first used the standard Launch Pad, then added the Bouncer Pad, and then finally consumed a Hop Rock and used the Bouncer and Launch Pad together to show the following:
Reddit user SmurfinGTA has shown that heights of a few different combinations with Launch Pads, Hop Rocks and Bounce Pads in an image for those that are interested: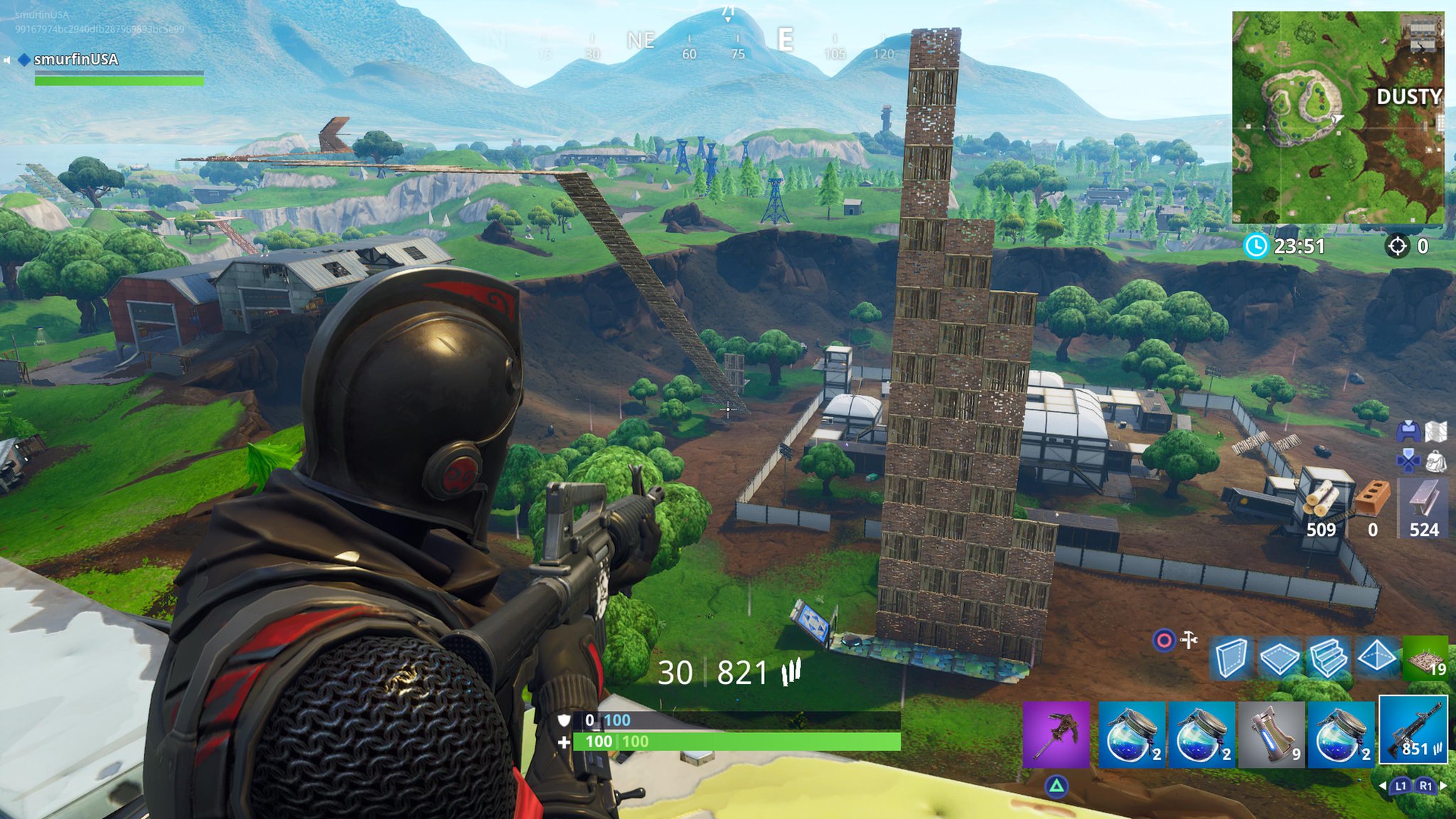 From right to left, here are the heights players can reach with different boost items:
Launch Pad : 5
Launch Pad + Hop Rock : 12
Launch Pad + Bounce Pad : 14
Launch Pad + Hop Rock + Bounce Pad : 19
Looks like using all three items definitely helps to give you height!