Have you noticed the helicopter that has been moving around the map since the start of Season 8 in Fortnite? Here are the places it's been so far.
Epic Games have said in the past that they did not have any immediate plans to introduce a new map to Fortnite, but to focus on making changes to existing map to keep it fresh. Over the past few seasons, we have seen some dramatic changes made to map, including new POIs and biomes, as well as less significant changes, such as animal structures being added around the map.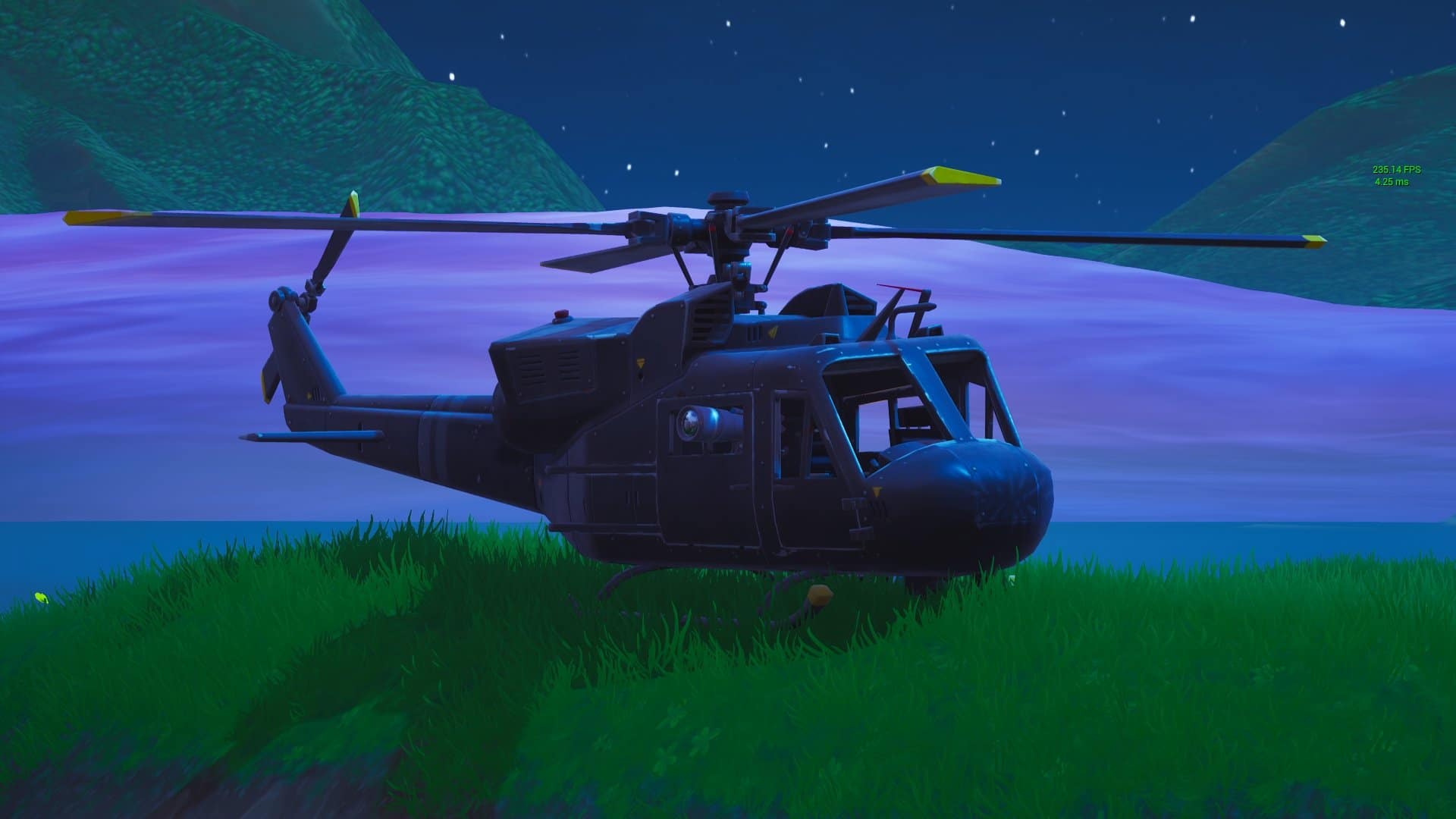 Some of the changes made relate to a storyline for the season, such as the cracks appearing at the end of last season, which brought about the volcano at the start of season 8. Players had noticed that there was a helicopter added near the new Lazy Lagoon biome, but it didn't seem to have much of a significance as it cannot be entered or used in anyway, except for harvesting metal, but every few days the helicopter has moved to a different location. Here is a map created by Reddit user Seawod of all the locations in which the helicopter has been moved to so far.
As you can see, the helicopter has started near Lazy Lagoon and is slowly making its way around the map in a clockwise direction, with it's current location by Paradise Palms in the desert biome. Players have also noticed that there is a telescope in the aeroplane, which seems to suggest that they are spying or keeping an eye on something or someone. It is speculated that the telescope in the helicopter is pointed directly at the Viking house in Snobby Shores, which was added in the v8.10 update.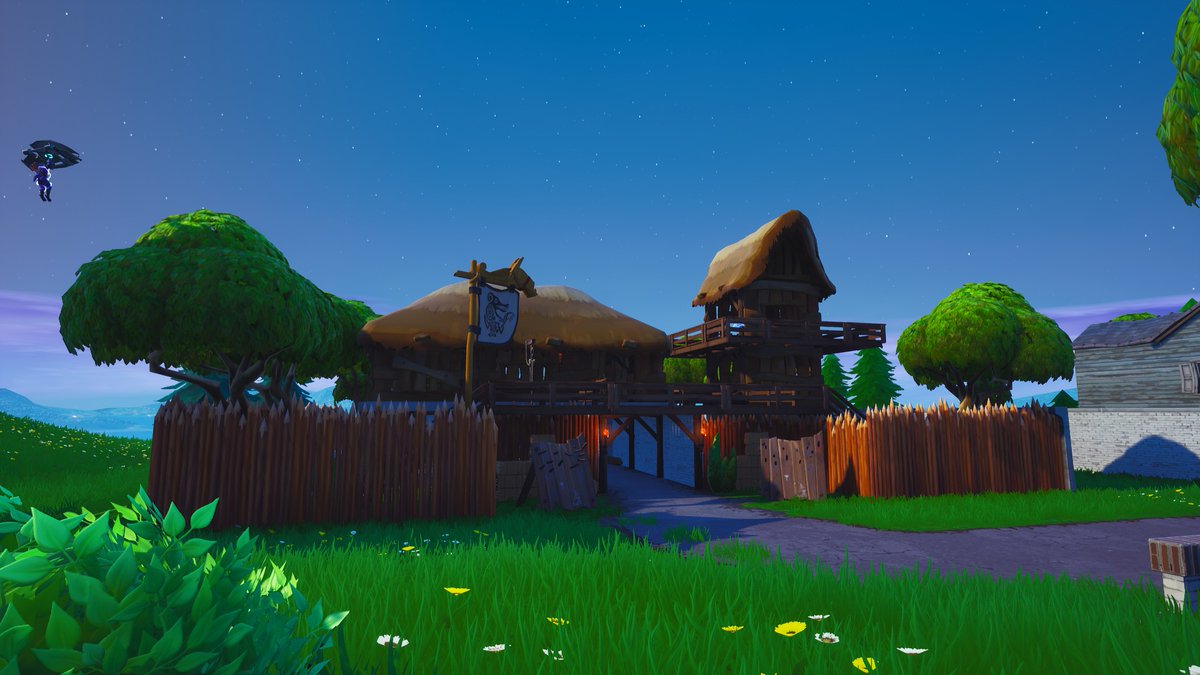 Reddit user -Scorpi0- has created a map to show the line of sight of the telescope from the first three locations of the helicopter to show them all pointing to Snobby Shores, as can be seen below: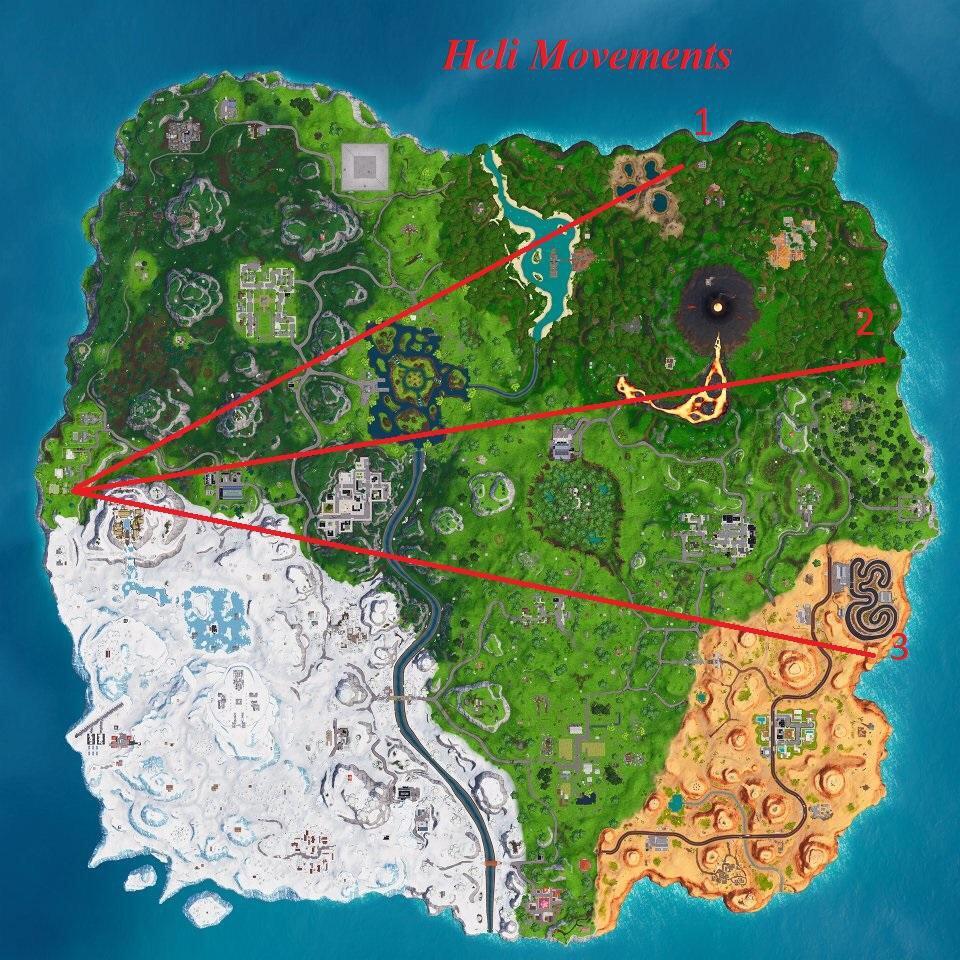 This is just speculation at this point, but it could be the start of a new event in Fortnite. We will keep you updated with the next movements of the helicopter. Where do you think the helicopter will go to next?