In Season 4, Epic introduced Blockbuster challenges to reward players with more Battle Stars and a skin for completing all seven challenges in a week for seven weeks. In Season 5, Epic have included something similar, but these are called Road Trip challenges, where players need to complete all of the weekly challenges for seven weeks. Players will the be rewarded with a legendary "Mystery Item" once all 7 have been completed.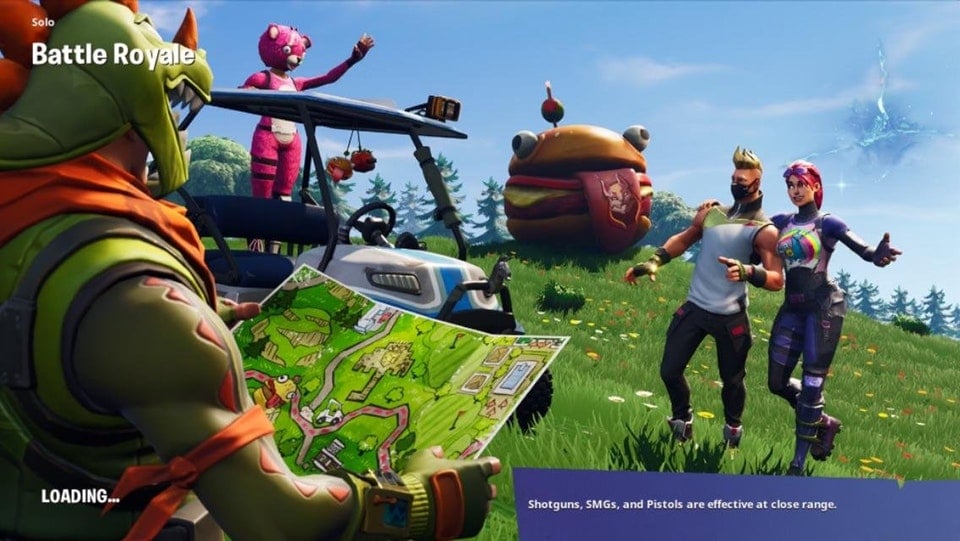 From looking at the map in the loading screen, you can just about make out a Battle Star on the umbrella at the top of the map.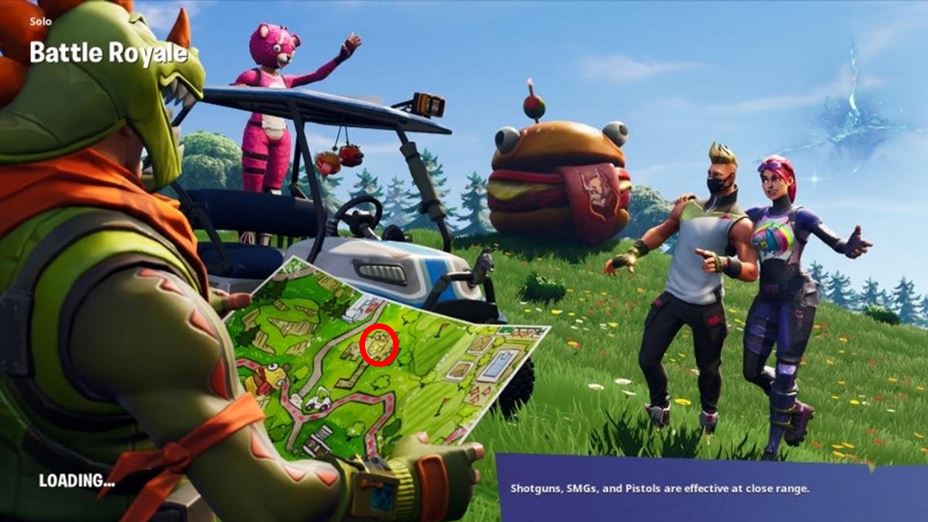 The location of the Road Trip Challenge #1 is in between Pleasant Park and Lazy Links, as this where you will find the umbrella on the map. The exact location has been marked on the Fortnite map below:
You'll have to get close enough to the location in order for the Battle Star to appear, once it does, simply interact with the star. You will only be able to see the star when all challenges for the week have been completed.
Credit to Reddit user Rylddd for the image.