Epic have updated the Fortnite in-game news feed to show that Shopping Carts will be coming to Fortnite Battle Royale soon.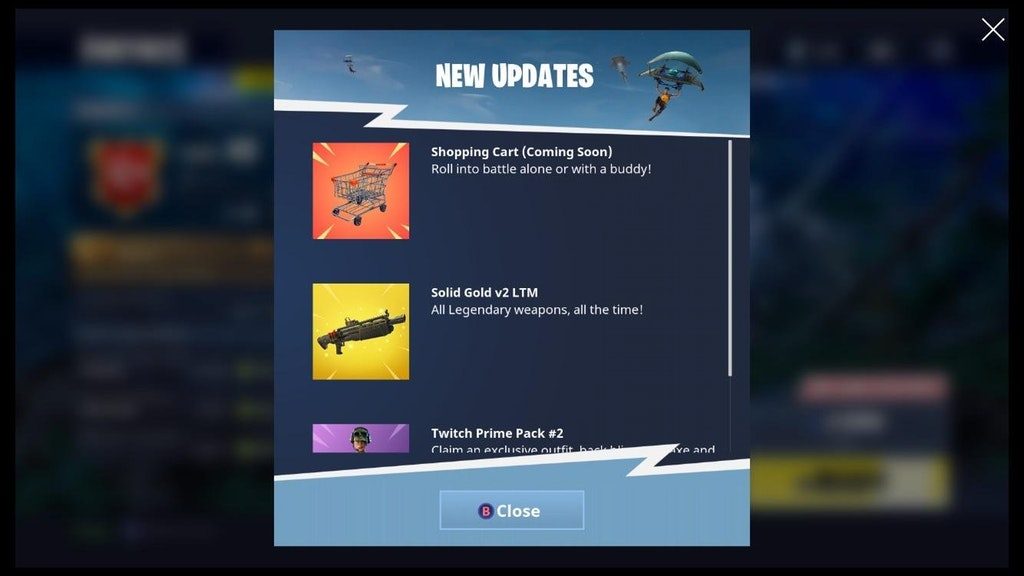 The description for the Shopping Carts reads "Roll into battle alone or with a buddy!"
The shopping carts will most likely be implemented into the game on Thursday.
We wrote an article with some of the animations that the Shopping Cart will have which you can check out below.
Data Mined Files Reveal More Info on Movable Fortnite Shopping Carts