Fortnite's in-game newsfeed has been updated during downtime to showcase the following Skull Squad Gear. This has been update din the v6.02 patch. It shows a sneek peak as to what skins will be released: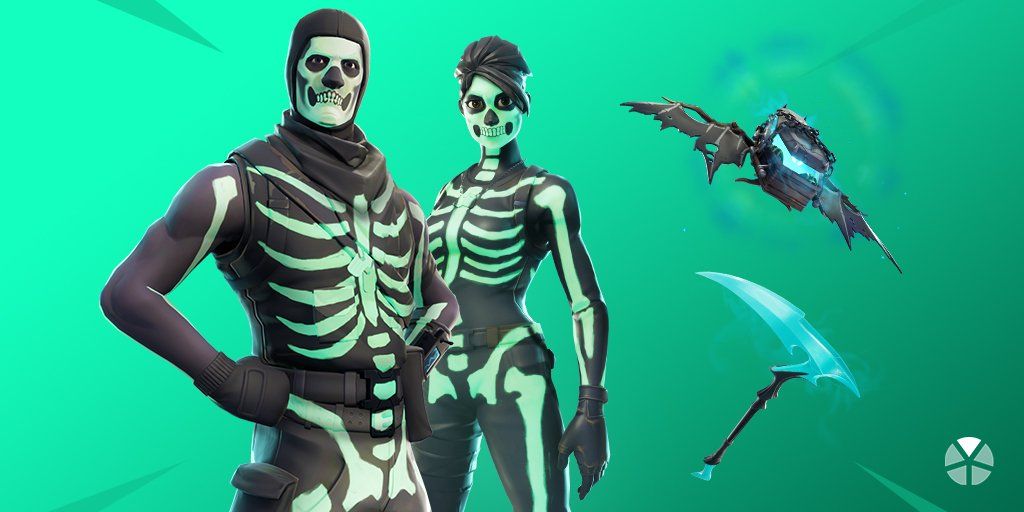 "Skull Squad Gear available now! Complete challenges to earn the Ghost Portal Back Bling."
The Ghost Portal back bling was leaked in a previous update but there was no skin that was attached to the back bling at the time. Looks like there will be challenges that players will need to complete in order to unlock the back bling. Here's what the back bling looks like:
The original Skull Trooper will be in the Fortnite Item Shop as soon as the patch is live.