Epic Games are always adding new things to Fortnite Battle Royale to keep it fresh and entertaining. The most recent addition to Fortnite in terms of items is the Jetpack. This is a limited time item and will be removed at some point but it has not been confirmed when this will happen, but we will keep you updated. The Jetpack is one of the first of a new item type, Backpacks. This is not to be confused with the Back Blings as Backpack items cannot be bought whereas Back Blings are cosmetics that are bought from the Fortnite Item Shop.
Some datamining from @FNBRLeaks reveals two new items that have been added to the Fortnite game files, each being very different from each other. The first item discovered is the Stink Grenade:
Image courtesy of StormShield.one
These are the files relating to the grenade that were datamined.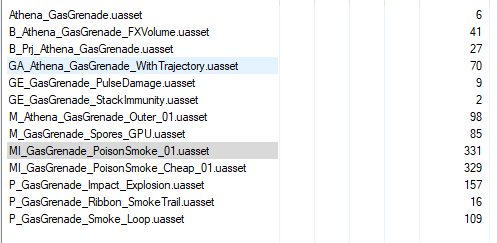 The description of the grenade is as follows:
Hurls a grenade that unleashes a cloud of poison. Better clear out!

Another item found in the files is the Ceiling Drop Trap. This will not be new to those that play the PvE Save the World mode in Fortnite, as this item can actually be found in three different rarities, Rare, Epic and Legendary.
Image courtesy of StormShield.one
Here are the files that have been found for the Ceiling Drop Trap in the Battle Royale mode:
The description of the trap item reads:
Drop a series of tires on enemies from up to 3 tiles high.

Since the V4.2 update, Damage Trap damage was decreased from 125 to 75 and is an Uncommon item. It is possible that the changes have been made to introduce this new item. Looking at Save the World, the Ceiling Drop Trap comes in Rare, Epic and Legendary and so would most likely come in one of these rarities, most probably rare, if it is introduced to Battle Royale. The damage from the Ceiling Drop Trap would therefore need to be higher than any damage from the Damage Trap to justify its rarity.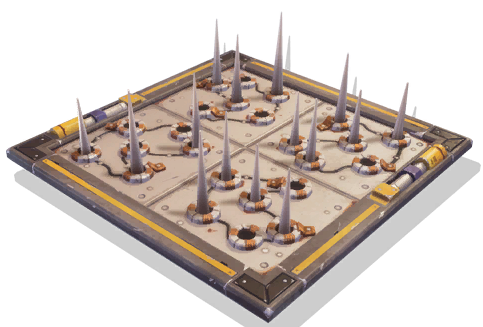 Image from Fortnite Wiki
Let us know what you think about these items in the comments section below.
NOTE: It has not been announced by Epic that these items will be coming to Fortnite, however these files do exist. We will keep you updated when there are any updates on these items.
Make sure you check out the Bounce Pads that have also been found in the files, which could be introduced to Fortnite Battle Royale to replace the old Jump Pads:
Cheat Sheet Map for Fortnite Battle Royale Season 4, Week 5 Challenges