A brand new item has been announced that'll be coming to Fortnite Battle Royale this week, the Tactical Assault Rifle.
Epic Games launched Fortnite Season 9 last week on Thursday, introducing Neo Tilted, Mega Mall and other map changes as well as adding the Combat Shotgun. The Pump Shotgun was vaulted which didn't go down with a large number of the playerbase.
Epic Games have recently updated the in-game news feed to announce the arrival of a new item, the Tactical Assault Rifle.
Here's the description of the item from the news feed along with an image of the weapon.
Fortnite Tactical Assault Rifle
"This robust and precise assault rifle is the ideal option for tight quarters."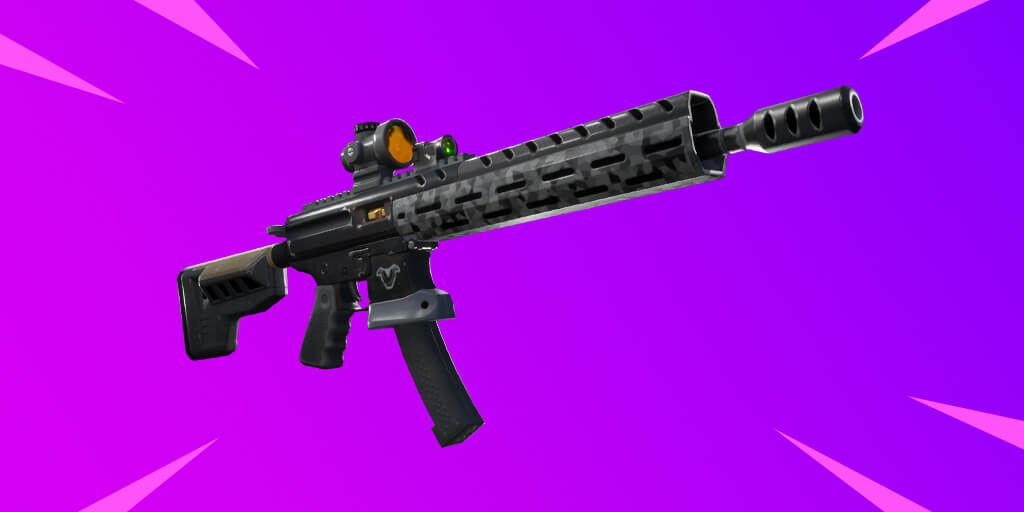 This will be the first addition to Fortnite Season 9. The gun was teased in one of the Fortnite Season 9 images as seen below: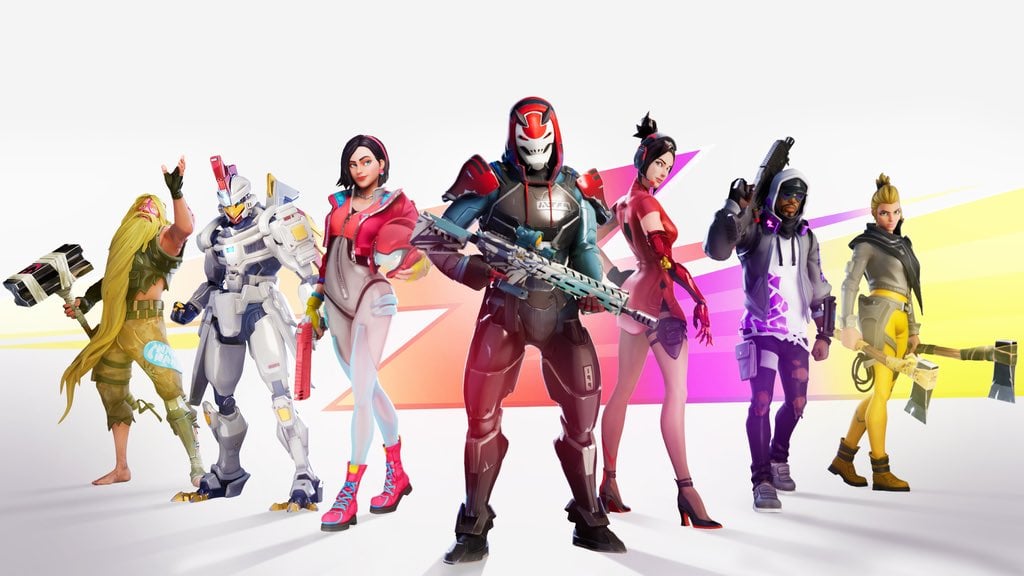 The gun was leaked by dataminers from the v9.00 files, and popular dataming Fortnite site Storm Shield One were the first to leak the stats of the Tactical Assault Rifle.
The Tactical Assault Rifle will come in three rarities, Rare, Epic and Legendary. The damage the gun will deal is 22/23/24 with a fire rate of 7. The magazine size for each rarity is 30, however, the reload time for each is slightly different with the Legendary version reloading in 1.98 seconds.
What's quite interesting is the fact that the gun will take light bullets instead of medium bullets that all other assault rifles use in the game. There's a slight chance this could be incorrect, but we won't know until the patch notes are released on update day.
The Tactical Assault rifle has a logo on it, above the magazine, a logo which can be seen on the gun in the John Wick movie. Dataminers leaked the John Wick LTM and challenges ahead of time and you can read more about that over here.

Here are the full stats of the Tactical Assault Rifle:
Tactical Assault Rifle Stats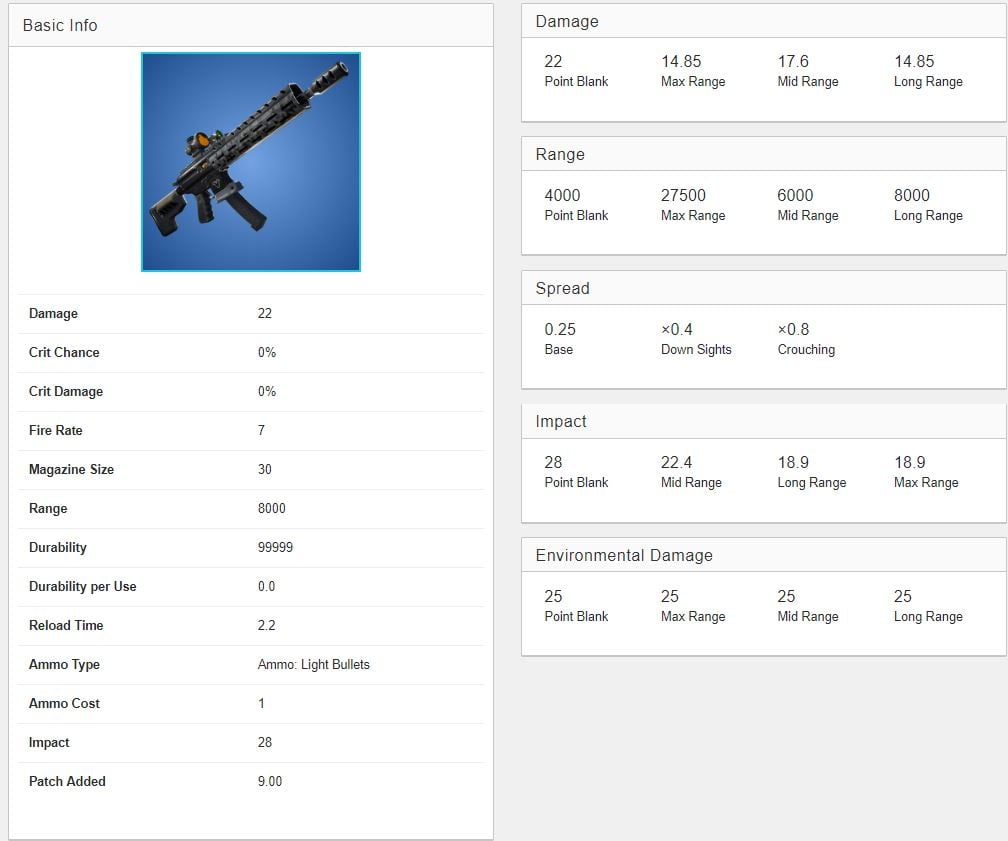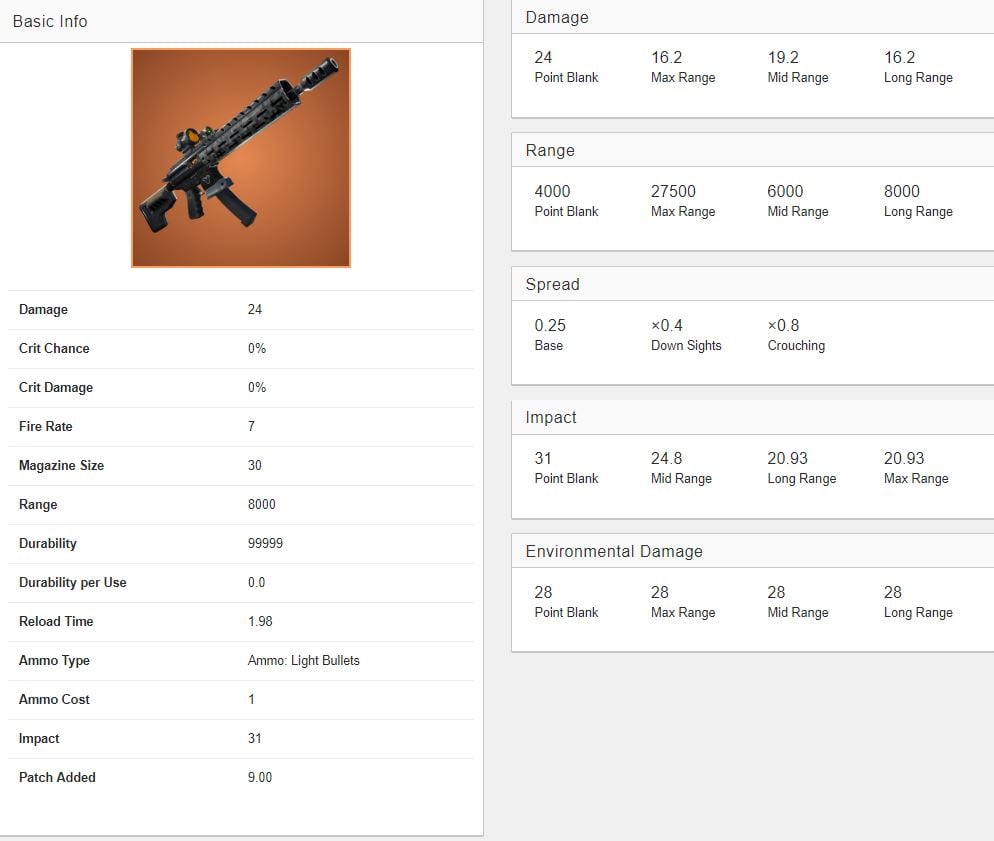 The Tactical Assault Rifle will be coming to the game tomorrow in the v9.01 update. The update was confirmed to be coming by an Epic dev on Reddit.
Be sure to turn on website notifications and follow us over on Twitter @Fortnite_BR to be kept up to date with the latest Fortnite news and leaks!