The Fortnite rocket being built at Dusty Depot has been completed. We could see another live rocket launch event as early as this weekend.
In the v10.30 Fortnite update, there was a small map change to Dusty Depot. Scaffolding was added to one of the warehouses where the Visitor resides.
A day after the v10.30 update, the Visitor began to make a rocket. We reported how the rocket looked on September 17th when the rocket was at stage 3. The rocket build has now been completed as reported by several users on Twitter and Reddit.
Here's what the completed rocket looks like: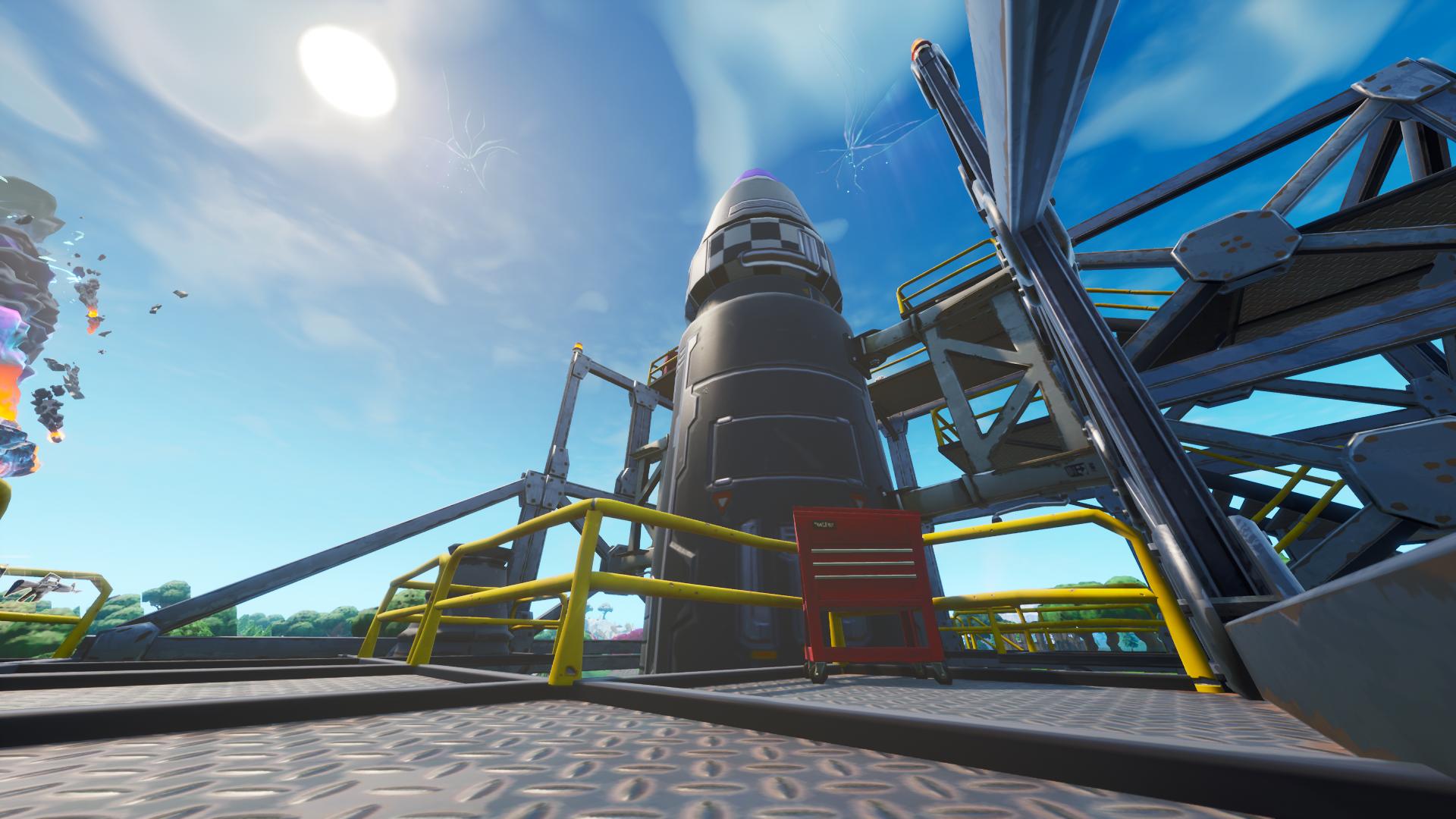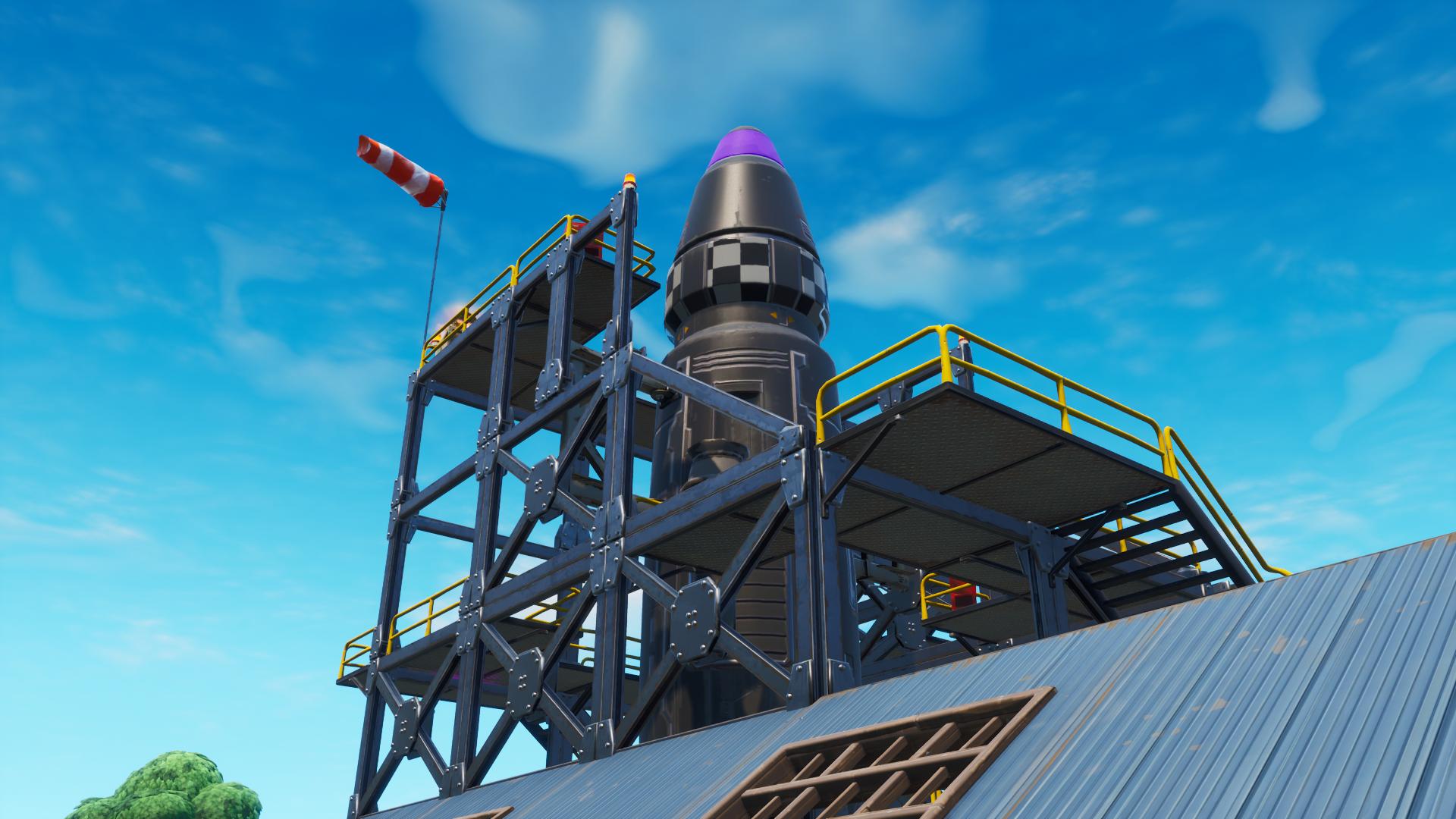 Read More: Epic accidently released v10.40 update on mobile, new Fortnite skins leaked
The v10.40 Fortnite update will be officially released this week and we could see hints towards a rocket launch live event in the files.
The v10.40 update was accidently released on mobile yesterday and dataminers managed to get their hands on the files leaking new Fortnite Skins and other cosmetics. Two loading screens were also leaked, one of which suggests we could be getting a new map for Fortnite Battle Royale.
Read More: v10.40 Fortnite update leaked loading screen hints at a new map
We'll be sure to keep you updated with any official announcement or teaser from Epic Games regarding a Season 10 rocket launch live event.