Three new LTMs were leaked in Thursday's v10.00 Fortnite update. The new LTMs are Junkyard Juke, Sky Station Showdown and World Run.
Epic Games launched Fortnite Season X on Thursday, 1st August. As with every new season, there were updates to the Battle Royale map, a new Battle Pass as well as a host of other changes including several items being vaulted. Every major update provides an opportunity for dataminers to leak the new files that were added.
There were large number of cosmetics that were added and in the Season X launch not including the Battle Pass cosmetics. These cosmetics along with other files were leaked including what Neo Tilted will look like once it changes to Tilted Town.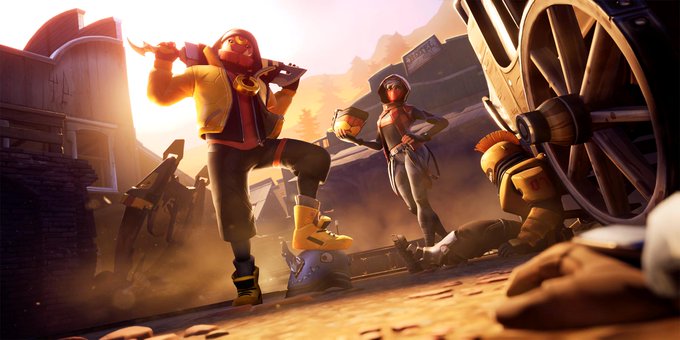 Dataminer iFireMonkey managed to leak new LTMs, something which many other dataminers didn't do. According to the leaks, there'll be three new limited time modes coming to the game in the near future. The new game modes and descriptions can be seen below.
Junkyard Juke
"Bring junk to the incinerator to receive points for your team. The bigger piece of junk, the more points."
Sky Station Showdown
"Battle the other squads to claim the most points from the capture zones! Climb to the top of the Fast Food towers while protecting your blade holder! Use impulse grenades and other power ups to blast other teams out of the capture zones!"
World Run
"32 players. 8 lanes. 30 coins. Endless tension. Teams must work together to conquer death and be the first to collect all 30 coins Make your way through deadly spike traps, lava pits, and more to become the world's best runner!"
There are currently no images for the new game modes and as with all leaks, there's no information as to when they'll be available in the playlist.