Here's what to expect from the v10.40 Fortnite update patch notes including a new Rift Zone POI, Starry Suburbs.
UPDATE: Official patch notes have been released. See the bottom of the article
Epic Games announced yesterday that the v10.40 Fortnite update would be released today, 25th September. The news feed usually updates to announce a new item or weapon that'll be coming to Fortnite Battle Royale, however, that wasn't the case for the second week in a row.
Instead of new items, Epic have been updating the map weekly with new rift zones appearing from rift beacons that are activated around the map.
With the patch notes being posted after downtime ends, we've summarised below what we know will be in the v10.40 Fortnite patch notes tomorrow.
Starry Suburbs Rift Zone Location
Epic accidentally released the v10.40 update early on mobile and dataminers managed to download the files and post leaks they found. One of the leaks was an overtime challenge that requires players to look for The Visitor recordings in both Gotham City and a location called Starry Suburbs.
There was no leak as to how the new rift zone location would look, and there were no other confirmation this would be coming in this week's update. However, when Epic announced the v10.40 update, the tweet stated "Reach for the stars!". This likely suggests we'll be getting the Starry Suburbs rift zone in this week's Fortnite update.
The Combine
Epic announced in a blog post that a new playlist will be coming called "The Combine". The "The Combine" playlist allows players to test their skill and muscle memory. The goal of The Combine is to reach the end as fast as you possibly can whilst eliminating the targets that appear as you run through.
Players can use this as a way to warm up their aim before a match as well as competing for the fastest time on the leaderboard. Here's an image of the "The Combine" loading screen: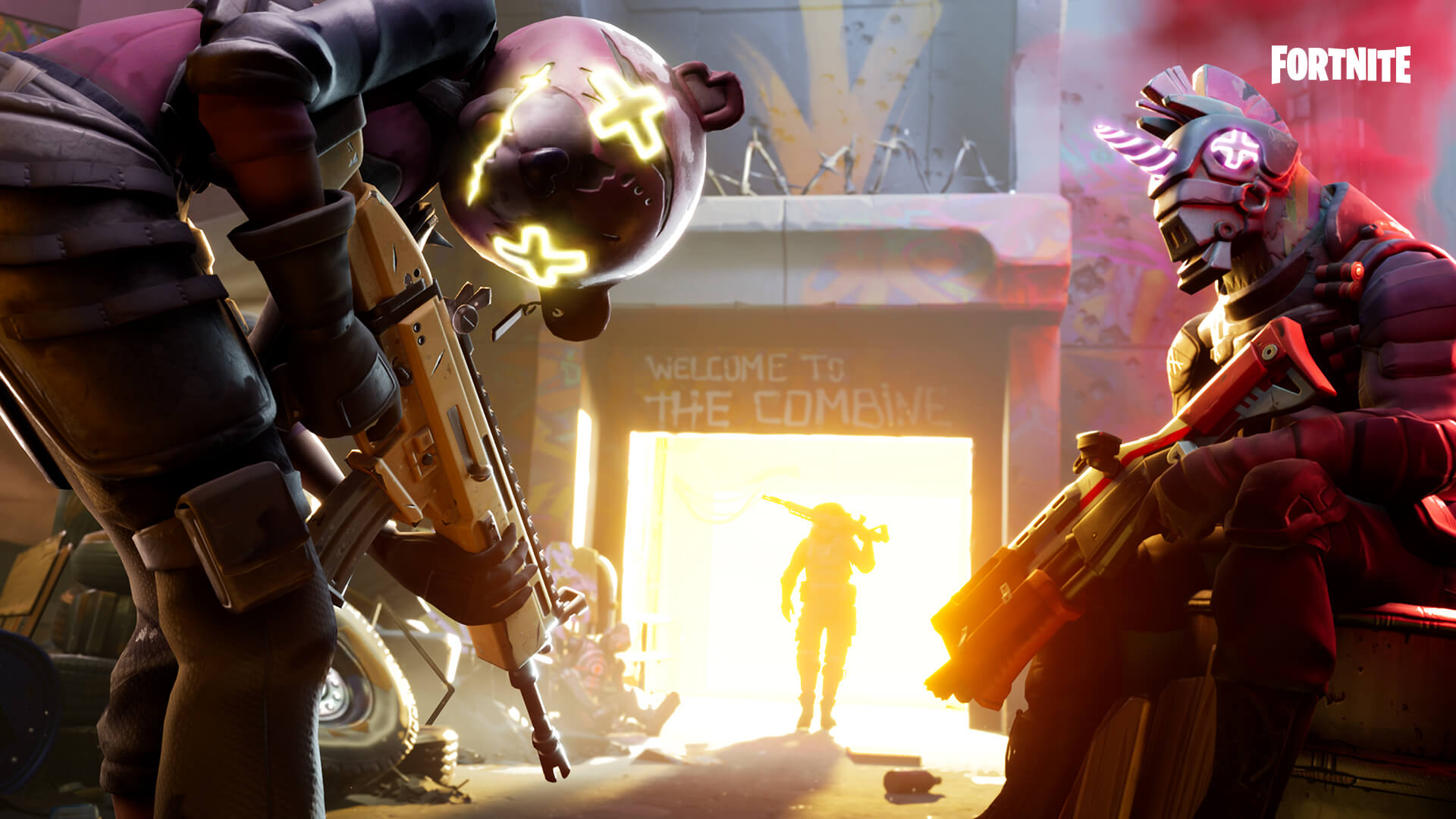 New Controller Sensitivity & Controller Aim Assist
Epic Games have stated there they have implemented a new aim assist sytem in the v10.40 update along with the controller sensitivity being reworked with a new options screen. Players will have the chance to use basic sensitivity settings or go more in-depth as use the new advanced sensitivity settings.

Fortnite Leaks – Skins, Cosmetics, Loading Screens & More
Although dataminers already leaked the Fortnite skins, other cosmetics and loading screens from the accidental early release of v10.40, the names and rarities were not leaked. There could also be some leaks dataminers may have missed.
UPDATE: Official v10.40 Fortnite Patch Notes – The Combine, Starry Suburbs, Bouncer Unvaulted & More